How Far Women Have Come in the Workplace: Not Good Enough?
A new study shows part time work might be the only viable option for women to surpass men.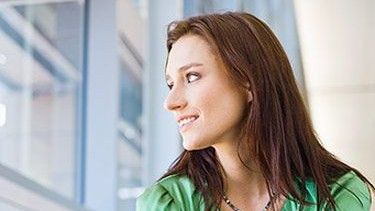 (Image credit: Jupiterimages)
A new study from Congress's Joint Economic Committee revealed that even though women have broken new ground in the workplace over the past 25 years, they still come up short when it comes to wages, time, and status.
The report, which was released earlier this week, found the number of women in the workforce has jumped a remarkable 44 percent between 1984 and 2009. Researchers also learned that in 2009, women made up half of the working population in at least five industries, including government, leisure and hospitality, education and health services and financial activities.
And today, women make up nearly half of salaries earned nationwide. Pretty frigid' great, right? Don't get too excited.
The average full-time working woman still earns only 80 cents for every dollar made by the average full-time working man. According to the study, we now outnumber men in the classroom — 87 percent over their 86 — only to be paid less.
Even more surprising is that while women have a greater presence in the workforce, the percentage of women in part-time jobs has held strong at 25 percent. One potential reason for this: While they don't have access to the same salaries on the full-time circuit as men, women are more likely to earn higher pay in identical part-time positions.
So, the question is this: Are these women choosing part-time jobs in order to better balance work and home life? Have they successfully staked claim on the part-time market in order to proudly "do it all?" Or is it that they're iced out of full-time jobs upon taking on additional maternal duties due to poor employee benefits and an overall lack of post-natal support? In anticipation of their female employees' eventual departures for motherhood, perhaps employers pander to them, denying full-time work and benefits but offering higher hourly rates to keep them happy.
Today's workplace is essentially founded on the same gendered principles that held true 25 years ago. Men get the higher paying full-time jobs, whereas women get the higher paying part-time slots. In this ever-changing economic climate, our society has simply made new allowances for mothers (or mommies-in-training) who need to work.
Tell Marie Claire: Does this seem like a victory, or a defeat, for women's equality in the workforce? Share your thoughts in the Comments section below!