What We're Reading: More Than a Beach Read
Jump start your summer reading with this suspenseful family drama about the secrets three sisters uncover in their Martha's Vineyard beach house.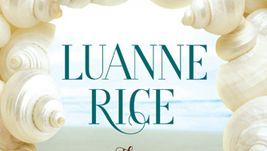 (Image credit: Archive)
Despite the lingering winter weather, we're getting a head start on our beach reads this year with an endearing novel about one family's strengths and secrets. With scenic backdrops from Martha's Vineyard to the Irish countryside, this novel explores the unbreakable bond between sisters as they fight to hold on to something they always took for granted. Can a house full of their carefree summer memories withstand the obstacles that come with their adult lives?
The Silver Boat

Author: Luanne Rice, author of 22 consecutive New York Times Bestsellers, including Beach Girls (opens in new tab) and Cloud Nine (opens in new tab)

Genre: Lifetime movie in the making
What Happens: When the McCarthy sisters were young, their father sailed away from their Martha's Vineyard summerhome and never returned. Bound for Ireland, the prideful sailor said he was searching for a land grant proving that their mother's summerhouse on the Vineyard actually belonged to his ancestors. Now adult women with careers, children and relationship problems (opens in new tab) of their own, the sisters return to the summer house to deal with the aftermath of their mother's death. Looming property taxes and persistent real estate agents force the sisters to sell Daggett's Way, the family's cherished summer home by the sea. But as they pack their childhood memories into boxes, the women discover family secrets that send them to Ireland in search of answers.

Why Read It: The warm summer nights and familiar dysfunction had us reaching for our own family summer albums. And Rice's portrayal of the imperfect McCarthy women and their emotional struggles will strike a chord in every mother, daughter or sister.

Details: Viking, April 5, $25.95 (opens in new tab)