What We're Reading: A "What If" Royal Fantasy Thriller
What if Princess Diana never died? This novel raises the question.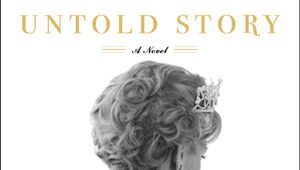 (Image credit: Archives)
Every girl has princess ambitions at one time or another. And this year's royal wedding fever has only encouraged our royal fantasies. Most of us would still jump at the chance to the tie the knot in Alexander McQueen (or even just walk the aisle a la Pippa).
Yet, the death of Princess Diana will forever serve as a rude reminder of how quickly a fairytale can turn tragedy. Add a little suspense to your summer with Monica Ali's latest novel, a thriller chronicling a different fate for the Princess of the People. What if her car did not crash in the Paris Alma tunnel? What if, instead, she was plotting an escape?
Untold Story

Author: Monica Ali, Man Booker shortlisted author of Brick Lane.

Genre: Historical fiction meets beach read

What Happens: On August 31, 1997 Princess Diana died in a devastating car accident, leaving the world to mourn the loss of their cherished royal sweetheart. But in Ali's version of the tale, Princess Di tosses the tiara and her so-called charmed life for Midwest America. Haunted by her celebrity and husband's betrayal, the fictional princess believes "the Establishment" is planning her assassination. She consequently decides to go undercover as Lydia, a small-town American woman. Her transformation brings both peace and inevitable paranoia as she struggles with keeping her identity secret, finding true love and missing the children she left behind.

Why Read It: Ali eloquently blurs fact and fiction and highlights the very real audacity of Princess Di, a woman who refused to live within the lines drawn for her. The enchanting plot will keep you rooting for the modern-day icon from cover to cover.

Details: Scribner, June 28, $25.
Celebrity news, beauty, fashion advice, and fascinating features, delivered straight to your inbox!