The 40 Best Drama Movies of 2023
Add these tearjerkers and biopics to your watchlist ASAP.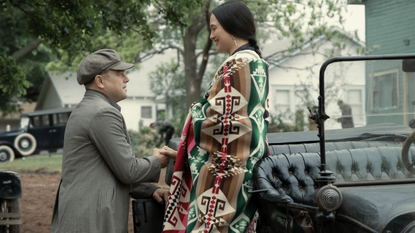 (Image credit: Apple TV+)
If you're anything like me, the drama category holds a special place in your heart and, luckily, there were plenty of incredible films released this year, as well as several new titles slated for release throughout the rest of awards season. You'll find a few sad movies to cry to on this list, in addition to crime thrillers that will keep you guessing, as well as biopics to teach you something new. From Christopher Nolan's blockbuster Oppenheimer to the epic conclusion of the Magic Mike series, these are the best drama movies of 2023 to put on your must-watch list.
'Saint Omer'
Releases: January 13, 2023
Starring: Kayije Kagame, Guslagie Malanda, Thomas de Pourquery, Adama Diallo Tamba, Valérie Dréville, and Xavier Maly
Based on a real-life 2016 court case, this acclaimed narrative debut from documentary filmmaker Alice Diop follows Rama (Kagame), a young novelist covering the trial of an immigrant mother accused of infanticide.
'Women Talking'
Releases: January 20, 2023
Starring: Rooney Mara, Claire Foy, Frances McDormand, Jessie Buckley
Films based on true stories always carry significant weight, and Women Talking is no different. The story revolves around a group of secluded women who must grapple with their religion after being brutally attacked.
'Alice, Darling'
Releases: January 20, 2023
Starring: Anna Kendrick, Charlie Carrick, Kaniehtiio Horn, Wunmi Mosaku, Mark Winnick
In this psychological thriller, Anna Kendrick stars as a women in a deeply toxic relationship who attempts to get some much-needed time away from her partner on a girl's trip. Things go wrong, however, when he unexpectedly shows up.
'Magic Mike's Last Dance'
Releases: February 10, 2023
Starring: Channing Tatum, Salma Hayek, Caitlin Gerard, Gavin Spokes
We got to see the Channing Tatum strip and dance one last time in the conclusion of the Magic Mike series. This time around, Mike is heading to London to put on a steamy dance showcase.
'Creed III'
Releases: March 3, 2023
Starring: Michael B. Jordan, Jonathan Majors, Tessa Thompson, Wood Harris, Selenis Leyva
In his directorial debut, Michael B. Jordan returns to the ring in the third installment of the Rocky spin-off series, Creed. Boxing star Adonis Creed is set to face off against an old childhood friend Damian Anderson, played by Jonathan Majors (a major rising star set to play the villain in Ant-Man and the Wasp: Quantumania).
'A Thousand and One'
Releases: March 31, 2023
Starring: Teyana Taylor, Aaron Kingsley Adetola, Aven Courtney, Josiah Cross, and William Catlett
This acclaimed indie film stars Teyana Taylor as a mother returning home from prison who kidnaps her six-year-old son out of foster care so they can build their life together.
'Chevalier'
Releases: April 7, 2023
Starring: Lucy Boynton, Minnie Driver, Samara Weaving, Marton Csokas,
Kelvin Harrison Jr.
This period piece tells the true story of Joseph Bologne, the illegitimate son of an African slave and a French plantation owner, who soon rises in the ranks of French aristocracy with his incredible musical talent.
'How to Blow Up a Pipeline'
Releases: April 7, 2023
Starring: Ariela Barer, Lukas Gage, Kristine Froseth, Forrest Goodluck, Sasha Lane, Jayme Lawson, Marcus Scribner, Jake Weary, and Irene Bedard
This thrilling film based on Andreas Malm's book of the same name follows a group of environmental activists as they resort to drastic means to protect the Earth.
'Are You There God? It's Me, Margaret.'
Releases: April 28, 2023
Starring: Abby Ryder Fortson, Rachel McAdams, Elle Graham, Benny Safdie, and Kathy Bates
Judy Blume's beloved 1970 novel of the same name comes to the screen, following 11-year-old Margaret (Fortson) as communicates with God about her concerns, anxieties, and hopes amid a life-changing move from NYC to a New Jersey suburb.
'Sanctuary'
Releases: May 19, 2023
Starring: Margaret Qualley and Christoper Abbott
When the heir to a hotel empire tries to end his contract with the dominatrix who has primed him for success, the pair battles it out for power and control in this psychological thriller/rom-com.
'The Little Mermaid'
Releases: May 26, 2023
Starring: Halle Bailey, Jonah Hauer-King, Melissa McCarthy, Javier Bardem, Jacob Tremblay, and Daveed Diggs
The live-action adaptation of Disney's beloved animated film stars Halle Bailey as Ariel and Melissa McCarthy as Ursula.
'You Hurt My Feelings'
Releases: May 26, 2023
Starring: Julia Louis-Dreyfus, Tobias Menzies, Michaela Watkins, Arian Moayed and Jeannie Berlin
In this dramedy, Louis-Dreyfus plays a novelist whose marriage is suddenly upended when she overhears her therapist husband give his honest reaction to her latest book.
'Reality'
Releases: May 29, 2023
Starring: Sydney Sweeney, Marchánt Davis, and Josh Hamilton
This play adaptation is based on the real-life FBI interrogation transcript of Reality Winner, who was imprisoned for over five years after leaking an intelligence report on Russian interference in the 2016 election.
'Asteroid City'
Release Date: June 16, 2023
Starring: Jason Schwartzman, Scarlett Johansson, Tom Hanks, Jeffrey Wright, Hope Davis, Maya Hawke, Matt Dillon, Steve Carell, Tony Revolori, and Margot Robbie
Wes Anderson's latest dramedy will follow the residents of the 1950s desert town Asteroid City, where a Junior Stargazer/Space Cadet convention is interrupted by world-changing events.
'Past Lives'
Releases: June 23, 2023
Starring: Greta Lee, Teo Yoo, and John Magaro
This gorgeous film by Celine Song follows a reunion between two childhood sweethearts as they contemplate their relationship and life's what-ifs.
'Oppenheimer'
Releases: July 21, 2023
Starring: Cillian Murphy, Emily Blunt, Matt Damon, Robert Downey Jr., Florence Pugh
One of the most anticipated films of 2023 has to be Christopher Nolan's star-studded Oppenheimer, a biopic on J. Robert Oppenheimer, aka the scientist who created the atomic bomb.
'Passages'
Releases: August 4, 2023
Starring: Franz Rogowski, Adèle Exarchopoulos, and Ben Whishaw
Tomas (Rogowski) and Martin's (Winshaw) marriage is thrown into crisis when one of them impulsively begins a passionate affair with a young woman named Agathe (Exarchopoulos) in this NC-17 relationship drama.
'She Came to Me'
Releases: September 29, 2023
Starring: Peter Dinklage, Anne Hathaway, Marisa Tomei, Evan Ellison, Harlow Jane, Brian D'Arcy James, and Joanna Kulig
This subversive dramedy follows the love triangle between uninspired opera composer Steven (Dinklage), his therapist wife Patricia (Anne Hathaway), and troubled tugboat captain Katrina (Tomei), as Steven's affair threatens to throw his stagnant marriage into disarray.
'Fair Play'
Releases: October 6, 2023
Starring: Phoebe Dynevor, Alden Ehrenreich, Eddie Marsan, Rich Sommer, Sebastian de Souza, and Geraldine Somerville
Ehrenreich and Bridgerton alum Dynevor play a couple who's secretly dating while both employed at a cutthroat financial firm. When a coveted promotion comes up, the shifting power dynamics changes their relationship into something more sinister.
'Anatomy of a Fall'
Releases: October 13, 2023
Starring: Sandra Hüller, Samuel Theis, Swann Arlaud, and Milo Machado Graner
This acclaimed courtroom drama centers on Sandra (Hüeller), a German writer who is arrested for murder after her husband is mysteriously found dead outside of the couple's home in the French countryside. The only witness to the death? Their blind, 11-year-old son.
'Killers of the Flower Moon'
Releases: October 20, 2023
Starring: Leonardo DiCaprio, Robert De Niro, Lily Gladstone, Jesse Plemons, and John Lithgow
Martin Scorsese and Leonardo DiCaprio make for one hell of a pair when it comes to movie-making. In their sixth feature film together, DiCaprio stars as an FBI detective sent to Oklahoma to investigate the murders of several members of the Osage tribe.
'Pain Hustlers'
Releases: October 27, 2023
Starring: Emily Blunt, Chris Evans, Andy Garcia, Catherine O'Hara, Jay Duplass, Brian d'Arcy James, and Chloe Coleman
Recently-unemployed single mom Liza (Blunt) has a drastic change of fortune when she crosses paths with pharmaceutical sales rep Pete Brenner (Evans). As she becomes involved in a racketeering scheme and learns more about the destruction her company has wrought, Liza's forced to examine her choices while balancing her daughter's (Coleman) worsening health.
'Priscilla'
Releases: November 3, 2023
Starring: Cailee Spaney and Jacob Elordi
In her latest film, Sofia Coppola applies her dreamy auteurial lens to the marriage of Priscilla and Elvis Presley, frankly depicting what happened between the pair behind Graceland doors.
'Nyad'
Releases: November 3, 2023
Starring: Annette Bening, Jodie Foster, Rhys Ifans, Ethan Jones Romero, Luke Cosgrove, Jeena Yi, and Eric T. Miller
Adapted from the memoir Find a Way by Diana Nyad, this film depicts the true story of a 60-year-old former athlete (played Bening) who becomes obsessed with completing the 110-mile trek from Cuba to Florida, often called the "Mount Everest" of swims.
'The Holdovers'
Releases: November 10, 2023
Starring: Paul Giamatti, Dominic Sessa, and Da'Vine Joy Randolph
The latest film from Sideways director Alexander Payne takes place at 1970s New England prep school, as a curmudgeonly teacher (Giamatti) is forced to stay on campus with students who have nowhere to go over Christmas break. Eventually he forms an unlikely bond with a brainy troublemaker (Sessa) and the school's head cook (Randolph).
'The Hunger Games: The Ballad of Songbirds and Snakes'
Releases: November 17, 2023
Starring: Hunter Schafer, Viola Davis, Peter Dinklage, Rachel Zegler, Tom Blyth
Prepare to re-enter the Hunger Games world with The Ballad of Songbirds and Snakes. In this prequel, Coriolanus Snow, (aka the President Snow we all hated from the original series) mentors and eventually falls in love with the female District 12 tribute during the 10th Hunger Games.
'Rustin'
Releases: November 17, 2023
Starring: Colman Domingo, Chris Rock, Glynn Turman, Audra McDonald, Aml Ameen, Gus Halper, CCH Pounder, Michael Potts, Adrienne Warren, Bill Irwin, Da'Vine Joy Randolph, and Jeffrey Wright
Euphoria and Ma Rainey's Black Bottom star Domingo will portray Bayard Rustin, the unsung, openly gay civil rights activist who organized the 1963 March on Washington.
'Napoleon'
Releases: November 22, 2023
Starring: Joaquin Phoenix and Vanessa Kirby
Gladiator and House of Gucci director Ridley Scott returns with his latest epic film chronicling the rise of the legendary military commander and eventual Emperor of France, as well as his volatile relationship with his wife, Josephine.
'Saltburn'
Releases: November 24, 2023
Starring: Barry Keoghan, Jacob Elordi, Rosamund Pike, Richard E. Grant, Alison Oliver, Archie Madekwe, and Carey Mulligan
Emerald Fennell's highly-anticipated follow-up to her directional debut, Promising Young Woman, arrives this fall. Quick (Keoghan), a new student struggling to find his place at Oxford University, falls under the spell of the aristocratic Felix Catton (Elordi), who invites him to his eccentric family's sprawling estate for an unforgettable summer.
'May December'
Releases: December 1, 2023
Starring: Natalie Portman, Julianne Moore, and Charles Melton
Director Todd Haynes's latest movie follows Elizabeth (Portman), an actor who arrives at the home of Gracie (Moore) and Joe (Melton) to research a role for a new film that follows the pair's scandalous tabloid romance. Elizabeth's visit brings long-dormant feelings to the surface, as deeper layers of the decades-old scandal are revealed.
'Poor Things'
Releases: December 8, 2023
Starring: Emma Stone, Mark Ruffalo, Willem Dafoe, Ramy Youssef, Jerrod Carmichael, and Christopher Abbott
Five years after The Favourite, Emma Stone and director Yorgos Lanthimos reunite in this surrealist sci-fi dramedy about a young woman (Stone) eager to learn after being brought back to life by an unorthodox scientist (Dafoe).
'Leave the World Behind'
Releases: December 8, 2023
Starring: Julia Roberts, Mahershala Ali, Ethan Hawke, Myha'la Herrold, Farrah Mackenzie, and Kevin Bacon
Another bestselling book—this time the acclaimed 2020 novel by Rumann Alam—will make its way to the big screen. A couple's (Roberts and Hawke) idyllic family vacation at a rental home is interrupted when the family who owns the house (Ali and Herrold) suddenly arrive, having fled the city. As an unknown disaster takes place outside, shutting off internet and radio service, the families clash as their physical and mental health begin to deteriorate.
'Eileen'
Releases: December 8, 2023
Starring: Thomasin McKenzie, Anne Hathaway
In this adaptation of Otessa Moshfegh's debut novel set during a 1964 Massachusetts winter, prison secretary Eileen's (Thomasin McKenzie) friendship with glamorous new counselor Rebecca (Hathaway) goes down a sinister path when Rebecca reveals a dark secret.
'The Boy and the Heron'
Releases: December 8, 2023
Starring (in the English dub): Robert Pattinson, Luca Padovan, Karen Fukuhara, Gemma Chan, Christian Bale, Florence Pugh, Dave Bautista, Willem Dafoe, and Mark Hamill
Beloved writer and director Hayao Miyazaki returned this year with his latest (and partly autobiographical) animated masterpiece. While settling in to his new home in the countryside following the death of his mother, a boy named Mahito is pestered by a mysterious heron who claims his mother is alive.
'American Fiction'
Releases: December 15, 2023
Starring: Jeffrey Wright, Tracee Ellis Ross, Sterling K. Brown, Erika Alexander, Issa Rae, John Ortiz, Adam Brody, and Leslie Uggams
In this stellar film based on the 2001 novel Erasure by Percival Everett, writer/director Cord Jefferson balances a searing satire of the publishing industry with a heartfelt family drama. Monk (Wright), a frustrated Black novelist and professor, jokingly writes an stereotypically "Black" book out of spite, only for the project to win him monetary success and widespread acclaim.
'Maestro'
Releases: December 20, 2023
Starring: Bradley Cooper, Carey Mulligan, Jeremy Strong, Maya Hawke, Sarah Silverman
Bradley Cooper is in the director's chair and the lead role in Netflix's Maestro. The biopic details the 30-year love story of American composer Leonard Bernstein and his wife, Felicia.
'The Iron Claw'
Releases: December 22, 2023
Starring: Zac Efron, Jeremy Allen White, Harris Dickinson, Lily James, Maura Tierney, and Holt McCallany
Efron and White went through huge physical transformations to star in this A24 biopic about the Von Erich brothers, a pair of pro wrestlers.
'All of Us Strangers'
Releases: December 22, 2023
Starring: Andrew Scott, Paul Mescal, Jamie Bell, and Claire Foy
One night, Adam (Andrew Scott), who lives in a near-empty tower block on the outskirts of London, begins a romance with his mysterious neighbor Harry (Paul Mescal). As their relationship develops, Adam finds himself drawn back to his suburban childhood home, where he befriends a young couple (Claire Foy and Jamie Bell) who look just like his long-deceased parents.
'The Color Purple'
Releases: December 25, 2023
Starring: Fantasia Barrino, Halle Bailey, Colman Domingo, Taraji P. Henson, Danielle Brooks, Corey Hawkins, H.E.R., Ciara, and Louis Gossett Jr.
Three decades after the acclaimed 1985 film, The Color Purple is returning to the big screen through an adaptation of the Tony-winning stage musical.
'Ferrari'
Releases: December 25, 2023
Starring: Adam Driver, Penelope Cruz, Shailene Woodley, Gabriel Leone, Sarah Gadon, Jack O'Connell, and Patrick Dempsey
Adam Driver portrays former race-car driver and entrepreneur Enzo Ferrari in the eponymous film, directed by Heat's Michael Mann. The biopic follows the automobile founder throughout the late 1950s as he deals with family problems ahead of the infamous 1957 Mille Miglia race.
Marie Claire email subscribers get intel on fashion and beauty trends, hot-off-the-press celebrity news, and more. Sign up here.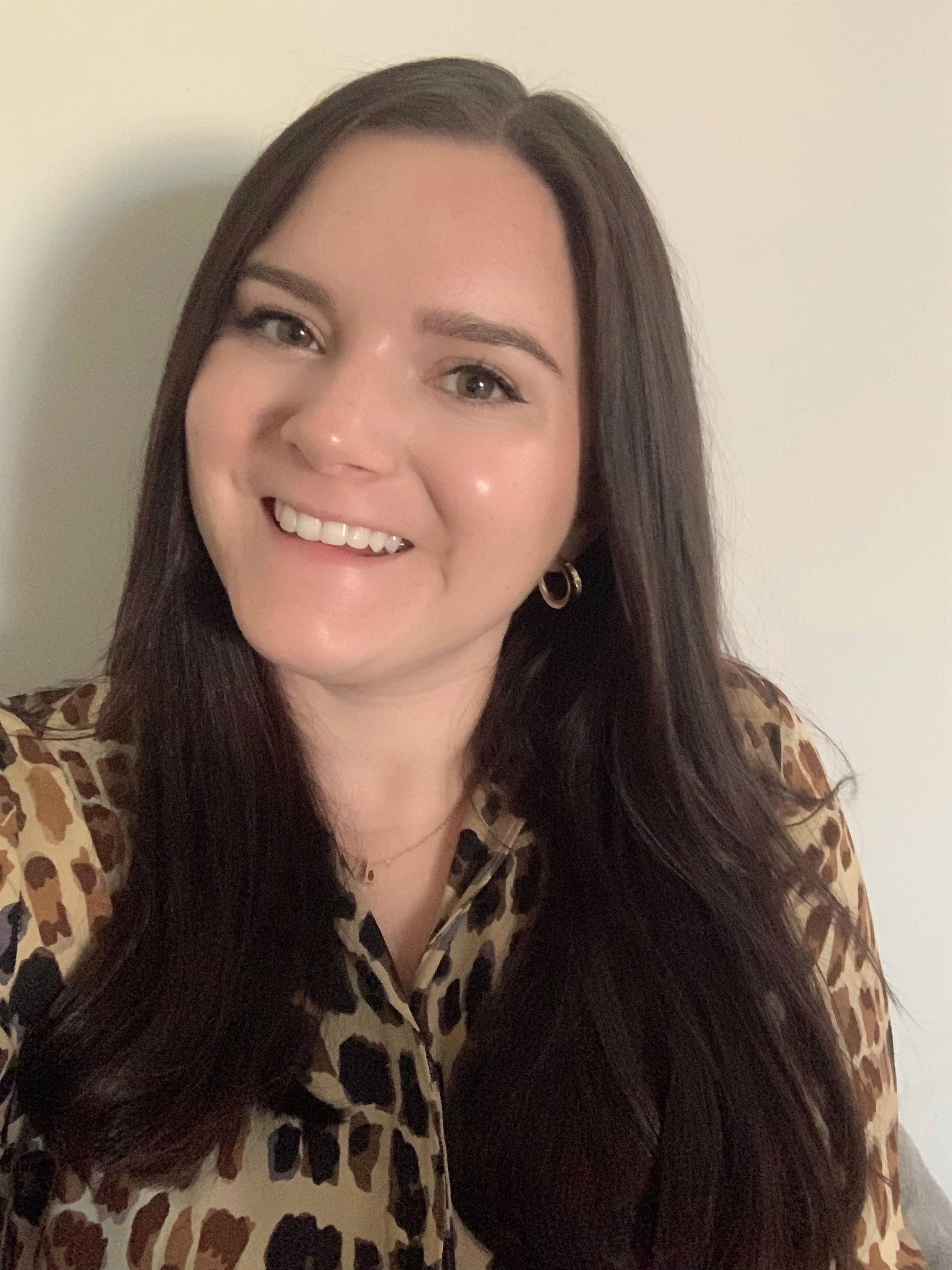 Associate Commerce Editor
Brooke Knappenberger is the Associate Commerce Editor at Marie Claire, where she writes across the board from fashion and beauty to books and celebrities. As a pop culture junkie, Brooke obsessively consumes and writes about the latest movie releases, streaming TV shows, and celebrity scandals. She has over three years of experience writing on fashion, beauty, and entertainment and her work has appeared on Looper, NickiSwift, The Sun US, and Vox Magazine of Columbia, Missouri. Brooke obtained her Bachelor's Degree in Journalism from the University of Missouri's School of Journalism with an emphasis on Magazine Editing and has a minor in Textile and Apparel Management.