The 19 Best Drama Movies of 2023 (So Far)
Add these tearjerkers and biopics to your watchlist ASAP.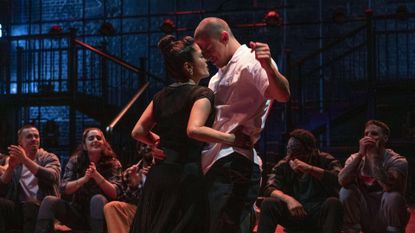 (Image credit: FlixPix / Alamy Stock Photo)
With 2022 behind us, we have another year of must-watch movies to look forward to. If you're anything like me, the drama category holds a special place in your heart and, luckily, there are plenty of new titles slated for release in 2023. You'll find a few sad movies to cry to on this list, in addition to crime thrillers that will keep you guessing and biopics if you're interested in learning something new. From Christopher Nolan's buzzed-about Oppenheimer to the epic conclusion of the Magic Mike series, these are the best drama movies of 2023 to put on your watchlist.
'A Man Called Otto'
Releases: January 13, 2023
Starring: Tom Hanks, Mariana Treviño, Manuel Garcia-Rulfo, Juanita Jennings
Based on the bestselling Swedish novel A Man Called Ove, Tom Hanks stars as the titular Otto, a grumpy old man who's given up on life after the death of his wife. But when a fun-loving new family moves in next door, his attitude on life soon begins to change.
'Women Talking'
Releases: January 20, 2023
Starring: Rooney Mara, Claire Foy, Frances McDormand, Jessie Buckley
Films based on true stories always carry significant weight, and Women Talking is no different. The story revolves around a group of secluded women who must grapple with their religion after being brutally attacked.
'When You Finish Saving the World'
Releases: January 20, 2023
Starring: Julianne Moore, Finn Wolfhard, Alisha Boe, Jay O. Sanders
You may know Finn Wolfhard as one of the nerdy kids from Stranger Things, but the young actor is branching out into a bit more serious work. This A24-produced film sees Wolfhard star alongside Julianne Moore as mother-son pair Ziggy and Evelyn who are both clueless on how to interact with one another.
'Alice, Darling'
Releases: January 20, 2023
Starring: Anna Kendrick, Charlie Carrick, Kaniehtiio Horn, Wunmi Mosaku, Mark Winnick
In this psychological thriller, Anna Kendrick stars as a women in a deeply toxic relationship who attempts to get some much-needed time away from her partner on a girl's trip. Things go wrong, however, when he unexpectedly shows up.
'Magic Mike's Last Dance'
Releases: February 10, 2023
Starring: Channing Tatum, Salma Hayek, Caitlin Gerard, Gavin Spokes
We get to see the Channing Tatum strip and dance one last time in the conclusion of the Magic Mike series. This time around, Mike is heading to London to put on a steamy dance showcase.
'Sharper'
Releases: February 17, 2023
Starring: Justice Smith, Briana Middleton, Sebastian Stan, Julianne Moore, John Lithgow
While much of this Apple TV+ film is being kept under wraps, we do know that it's about a con artist who takes on Manhattan's billionaires. Judging by the teaser trailer, it might be best to go into this film knowing as little as possible.
'Creed III'
Releases: March 3, 2023
Starring: Michael B. Jordan, Jonathan Majors, Tessa Thompson, Wood Harris, Selenis Leyva
In his directorial debut, Michael B. Jordan returns to the ring in the third installment of the Rocky spin-off series, Creed. Boxing star Adonis Creed is set to face off against an old childhood friend Damian Anderson, played by Jonathan Majors (a major rising star set to play the villain in Ant-Man and the Wasp: Quantumania).
'Inside'
Releases: March 10, 2023
Starring: Willem Dafoe, Gene Bervoets, Eliza Stuyck
This thriller drama is almost a completely one-man show starring Willem Dafoe as a high-end art thief. When a heist goes wrong, the thief finds himself trapped in a penthouse and must use his wits to survive.
'A Good Person'
Releases: March 24, 2023
Starring: Florence Pugh, Morgan Freeman, Molly Shannon, Chinaza Uche, Celeste O'Connor
With Florence Pugh and Morgan Freeman at the helm of this drama, you know it's going to be a good one. Pugh stars as Allison, a woman with a perfect life until everything falls apart after a tragic car accident.
'A Thousand and One'
Releases: March 31, 2023
Starring: Teyana Taylor, Aaron Kingsley Adetola, Aven Courtney, Josiah Cross, and William Catlett
This acclaimed indie film stars Teyana Taylor as a mother returning home from prison who kidnaps her six-year-old son out of foster care so they can build their life together.
'Chevalier'
Releases: April 7, 2023
Starring: Lucy Boynton, Minnie Driver, Samara Weaving, Marton Csokas,
Kelvin Harrison Jr.
This period piece tells the true story of Joseph Bologne, the illegitimate son of an African slave and a French plantation owner, who soon rises in the ranks of French aristocracy with his incredible musical talent.
'How to Blow Up a Pipeline'
Releases: April 7, 2023
Starring: Ariela Barer, Lukas Gage, Kristine Froseth, Forrest Goodluck, Sasha Lane, Jayme Lawson, Marcus Scribner, Jake Weary, and Irene Bedard
This thrilling film based on Andreas Malm's book of the same name follows a group of environmental activists as they resort to drastic means to protect the Earth.
'The Little Mermaid'
Releases: May 26, 2023
Starring: Halle Bailey, Jonah Hauer-King, Melissa McCarthy, Javier Bardem, Jacob Tremblay, and Daveed Diggs
The live-action adaptation of Disney's beloved animated film stars Halle Bailey as Ariel and Melissa McCarthy as Ursula.
'Oppenheimer'
Releases: July 21, 2023
Starring: Cillian Murphy, Emily Blunt, Matt Damon, Robert Downey Jr., Florence Pugh
One of the most anticipated films of 2023 has to be Christopher Nolan's star-studded Oppenheimer, a biopic on J. Robert Oppenheimer, aka the scientist who created the atomic bomb.
'Killers of the Flower Moon'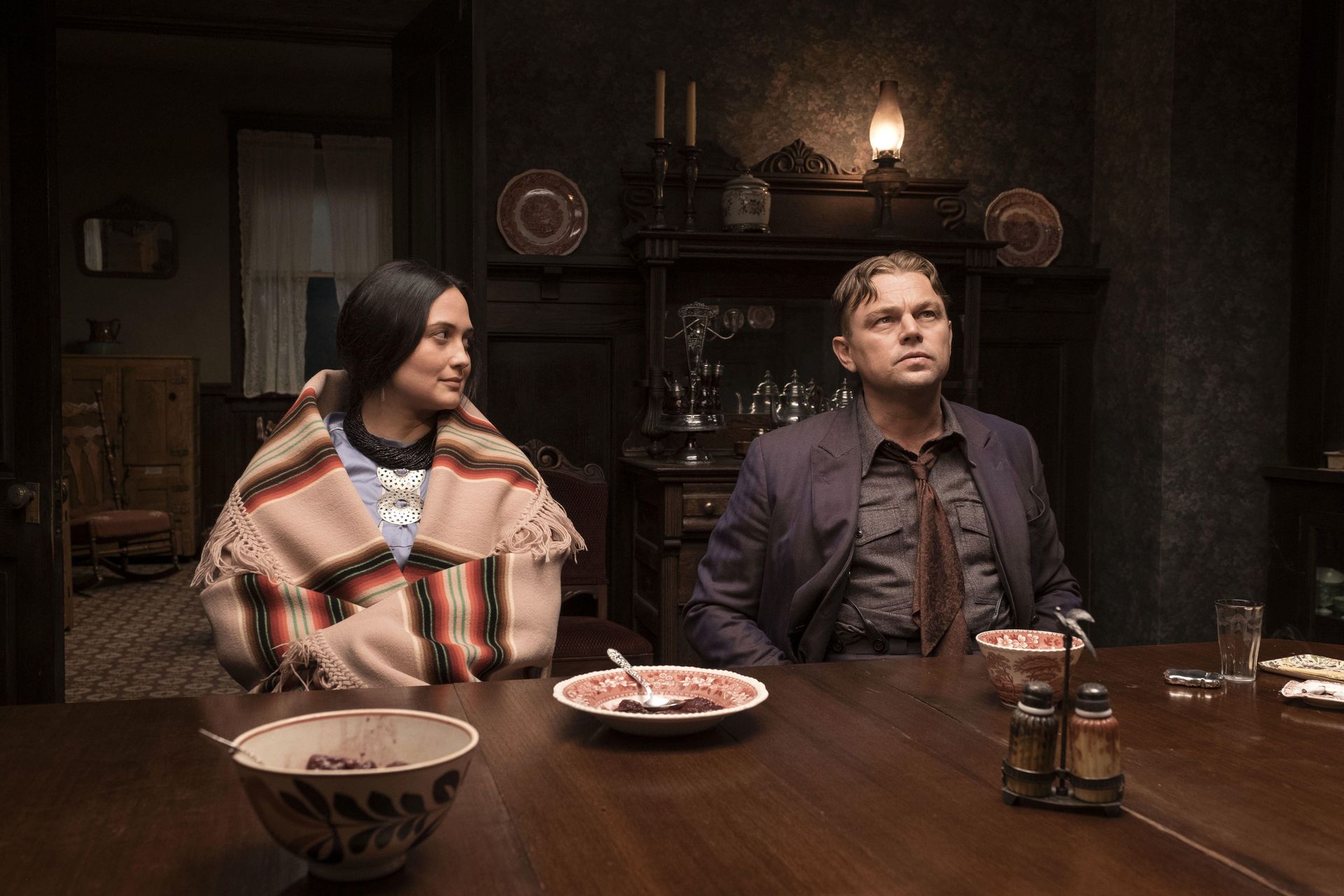 Releases: TBA in 2023
Starring: Leonardo DiCaprio, Robert De Niro, Lily Gladstone, Jesse Plemons, John Lithgow
Martin Scorsese and Leonardo DiCaprio make for one hell of a pair in film. In their sixth feature film working together, DiCaprio stars as an FBI detective sent to Oklahoma to investigate the murders of several members of the Osage tribe.
'The Hunger Games: The Ballad of Songbirds and Snakes'
Releases: November 17, 2023
Starring: Hunter Schafer, Viola Davis, Peter Dinklage, Rachel Zegler, Tom Blyth
Prepare to re-enter the Hunger Games world with The Ballad of Songbirds and Snakes. In this prequel, Coriolanus Snow, (aka the President Snow we all hated from the original series) mentors and eventually falls in love with the female District 12 tribute during the 10th Hunger Games.
'The Color Purple'
Releases: December 20, 2023
Starring: Fantasia Barrino, Halle Bailey, Colman Domingo, Taraji P. Henson, Danielle Brooks, Corey Hawkins, H.E.R., Ciara, and Louis Gossett Jr.
Three decades after the acclaimed 1985 film, The Color Purple will return to the big screen through an adaptation of the Tony-winning stage musical.
'Maestro'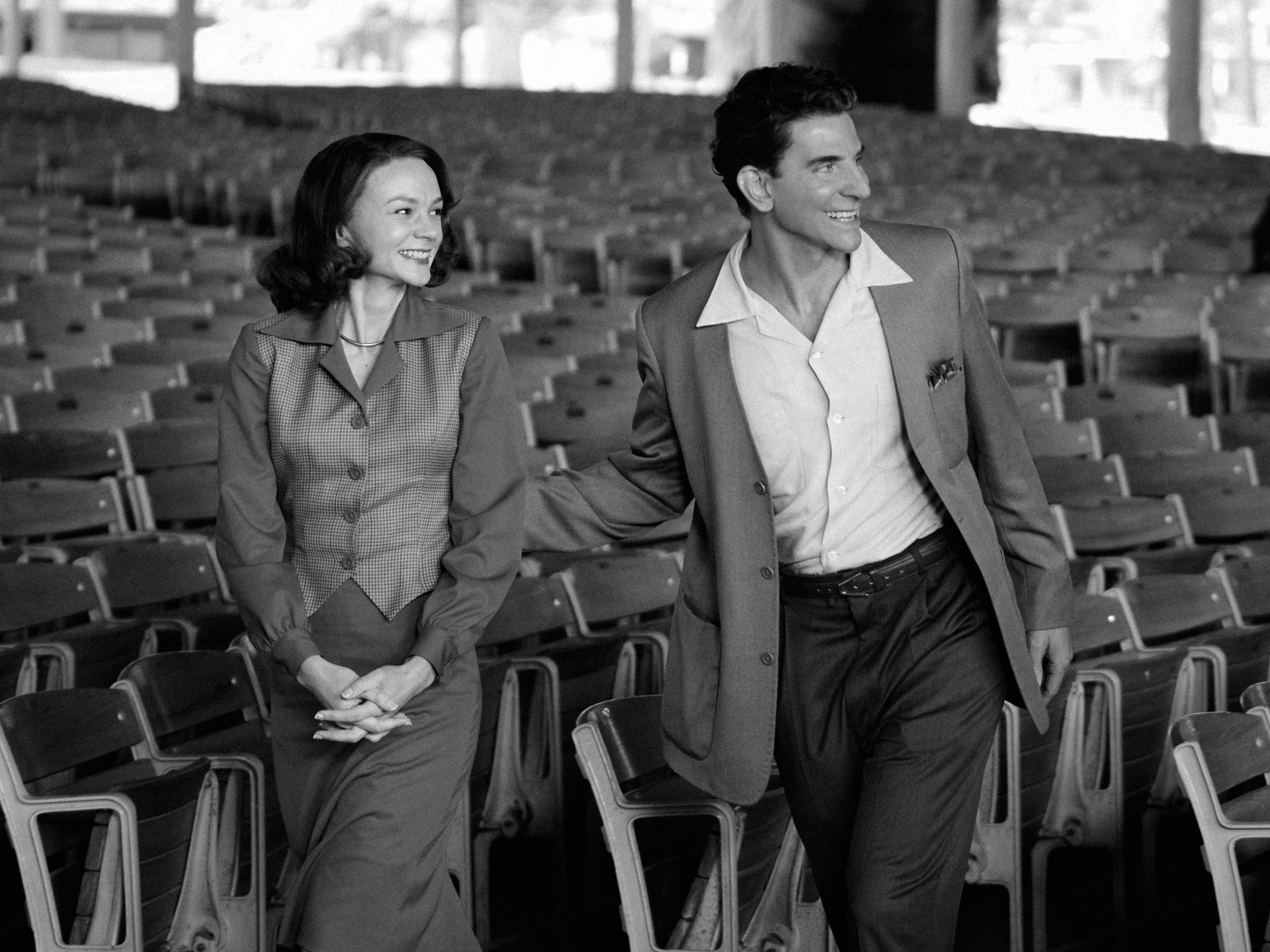 Releases: TBA in 2023
Starring: Bradley Cooper, Carey Mulligan, Jeremy Strong, Maya Hawke, Sarah Silverman
Bradley Cooper is in the director's chair and the lead role in Netflix's Maestro. The biopic details the love story of American composer Leonard Bernstein and his wife Felicia over 30 years.
'Ferrari'
Releases: TBA in 2023
Starring: Adam Driver, Penelope Cruz, Shailene Woodley, Gabriel Leone, Sarah Gadon, Jack O'Connell, and Patrick Dempsey
Adam Driver will portray former race-car driver and entrepreneur Enzo Ferrari in the eponymous film, directed by Heat's Michael Mann. The biopic will follow the automobile founder throughout the late 1950s as he deals with family problems ahead of the infamous 1957 Mille Miglia race.
Brooke Knappenberger is the Editorial Fellow at Marie Claire, where she writes across the board from fashion and beauty to books and celebrities. As a pop culture junkie, Brooke obsessively consumes and writes about the latest movie releases, streaming TV shows, and celebrity scandals. She has over three years of experience writing on fashion, beauty, and entertainment and her work has appeared on Looper, NickiSwift, The Sun US, and Vox Magazine of Columbia, Missouri. Brooke obtained her Bachelor's Degree in Journalism from the University of Missouri's School of Journalism with an emphasis on Magazine Editing and has a minor in Textile and Apparel Management.