'Glossy' Is Our September Book Club Pick
Read an excerpt of Marisa Meltzer's new book, here, then dive in with us throughout the month.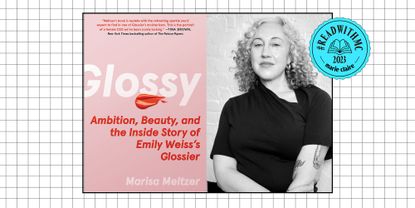 (Image credit: Courtesy )
Marie Claire Newsletter
Celebrity news, beauty, fashion advice, and fascinating features, delivered straight to your inbox!
Thank you for signing up to Marie Claire. You will receive a verification email shortly.
There was a problem. Please refresh the page and try again.
Welcome to #ReadWithMC—Marie Claire's virtual book club. It's nice to have you! In September, we're reading Marisa Meltzer's Glossy, a fascinating exposé on the inner workings of the billion-dollar beauty brand Glossier and its notorious founder, Emily Weiss. Read an excerpt from the book below, then find out how to participate. (You really don't have to leave your couch!)
---
Emily Weiss was crying. She had departed her beauty company Glossier just a few months earlier in June 2022. Glossier wasn't just Weiss's first company but virtually her first job besides being an intern at Teen Vogue, working at Ralph Lauren as a teen, assisting a freelance stylist at Vogue, and having a cameo on the reality show The Hills.
Weiss could come off as steely one minute, and the next have an outpouring of emotion. She was preternaturally good at reading people and knew when to intimidate and when to wield her big smile. She could do this to people in the room, but she had the ability to do this to her customers too: Emily Weiss knew how to delight people, and to keep them wanting more. Her company's influence was outsized: worn by Michelle Obama and Beyonce and inspiring meme accounts and online parodies.
But she was not willing to admit how difficult it was to maintain that smiley veneer when it mattered. Which is why, when the company started to show signs of struggles, people were so thrilled to follow the story of Glossier's fall from grace. It's also why her departure was so shocking.
Weiss's original idea for Glossier was simple. "The way I was thinking about it was, how do you make an entire beauty company based on acknowledging that everyone is their own expert? You have an opinion about beauty that actually someone else will probably benefit from," Weiss said, giving the example of someone shopping at Sephora and texting a friend, "I'm in Sephora, should I get that thing you told me about?" She was frustrated that beauty brands were making products based on the needs of retailers like Sephora or department stores. Their real clients weren't customers, but retailers. These needs were based on things like seasonality and margin and shelf space but, Weiss thought, had very little to do with the customer, or at least not enough. What if a beauty brand did that? What if you could ask a question about what your ideal face mask would be like and get a thousand responses from people who bought a lot of masks? That was a radical proposition for 2013.
Venture capitalists were a much harder sell. She met with a dozen potential financiers and it was all becoming something of a routine for Weiss. After giving her pitch in a conference room or a coffee shop about the community they had built at Into the Gloss, how she understood that they deserved a better brand, and that the beauty industry was huge and ripe for disruption, she would end by handing out products. "We had our little goody bags and would bring them to different rooms full of guys and have them get the bag and say, 'Oh, that's so nice, thank you. I'm gonna give it to my wife and ask her what she thinks,' " Weiss said. This incensed her. "I would say to myself, if some financial technology company came to me and pitched me, I wouldn't be like, 'Oh, I'm going to go ask my husband to explain this to me,' I would learn about it. I would be like, 'Show me your product, let me understand this. Let me put it on the back of my hand. Can you tell me about how people use this product?'
She found a champion in Kirsten Green of Forerunner ventures, whose fund had invested early and to great success in DTC companies like Dollar Shave Club and Warby Parker. Together they landed on beauty products as a starting point that made sense to take to market. It didn't hurt that beauty products could have as much as a 90 percent profit margin. Green agreed to invest $1 million in Glossier.
When it came to running Glossier, Nabil Mallick, a Glossier board member, said, "She did not necessarily understand the supply chain or the instincts around finances or how to lean into growth. The one thing she did have as a leader was curiosity." Being self-aware about her own gaps in experience was a good thing. In that sense, she was the anti–Elon Musk, totally measured and erring on the side of caution. But when it came to thinking of Glossier in the big picture as a brand, Weiss was single-minded and dazzlingly confident. Positioning herself as someone who really understands customer desires in the way that lifestyle brands she idolized like Nike and Apple did, setting Glossier apart from other companies and setting herself apart from other CEOs.
Of course, Weiss was not the first founder of a company to take an assertive role in trying to change the way the public perceived them. It was a cultivated image, a measured and crafted persona fashioned after the Silicon Valley tech model of the founder-philosopher, writing in a gratitude journal and proclaiming interest in longevity. Much posturing is accepted as standard practice for a rising-star company and its founder. The way Weiss spoke about Glossier—literally the language she used—began to morph. Even though she didn't have a business degree, she was becoming fluent in the patois of start-ups and MBA grads. "Wow, I wish I could have that every day," she said in a humbled and impressed tone that sounded mostly genuine, referring to the crowd cheering at one live interview for the podcast How I Built This. The audience of fans literally chanted "Glos-see-yay" as she entered. In that roughly hour-long interview, she mentioned Angela Duckworth's book Grit at least three times.
The company was successful on paper, raising nearly 300 million in venture capital funding and achieving a billion-dollar valuation less than 5 years after Glossier came out with their first products. The brand was tied in with a change in distribution, the mass proliferation of direct-to-consumer brands, the change in products from things we buy to signifiers of personal values. Plus they made dewy skin selfies on Instagam de rigueur.
The company was at the center of so many issues that defined the era: racial reckoning, the labor movement, pandemic shutdowns, supply chain problems, female founders falling from grace, millennial burnout. The most darkly humorous assessment of Glossier's problems was a tweet from someone named Carina Hsieh that made the rounds in August 2022, after Glossier makeup was found in a T.J.Maxx discount store: "I too am glossier makeup at tj maxx (hot and full of potential in 2017, not quite where I wanna be in 2022)."
Glossier had missed its moment to sell a few years prior when the market was on fire and when beauty brands in particular were being bought for billions of dollars. With Glossier's 2021 valuation of $1.8 billion, it was too big to sell for that kind of price in the current market. And the question was, was it even worth that much?
The company might no longer be a unicorn. Lone Pine, the venture capital firm that had led Glossier's Series E round of funding in 2021, has to provide end-of-year valuations for the companies it invests in. For Glossier, a private company, Lone Pine must make an estimate. As reported in Bloomberg in early 2023, For 2022, the firm's valuation of Glossier was marked down more than 30 percent since the last round. Private funds are not necessarily sufficiently conservative with markdowns, so it is possible that Glossier's valuation could be as low as 50 percent less than their $1.8 billion in 2021.
Glossier was at a crisis point: layoffs, key executives leaving, accusations of internal racism and bullying. Emily Weiss's exit had been in the works for some time.
Weiss really had two roles at Glossier: a founder and a chief executive are two completely different skill sets. "Every entrepreneur is unique. There are archetypes of founders. Some are more suited to be CEOs at whatever stage versus others. Your strength that led you to be successful may not be suited in the same role forever," said Kirsten Green of Forerunner. "She didn't come in one day and say, 'I'm out,' and no one told her to get out." She said Weiss's departure was the result of many long conversations.
Glossier needed to professionalize. Weiss could stay on as CEO, albeit one with far less authority and much more supervision. Or she could leave voluntarily and craft her own compelling narrative around her departure.
Weiss knew her career was at a crossroads and had made a decision to get out. Leaving the CEO title was not easy. "That was an incredibly vulnerable moment. I mean, of course you're feeling a little bit like sending your kid to college. You have to truly have faith and trust in people," she said. We were back at the Crosby Street Hotel in November 2022 for her first on the record interview discussing her exit. I asked her if there was any frustration or self-doubt. Was she struggling? Sure, she said. That's the nature of the relentless pace of being a CEO. "I've been burnt-out. It's part of the job." The decision to leave was an open conversation, not an announcement. The board hadn't changed; they were committed to Glossier and, she said, they were her sounding board. "I need to do everything I can to let it blossom and become all that it can be for people. And so I think that attitude has just enabled me, whether it was the rejection from venture capitalists or countless other hurdles or trials and tribulations," she said.
The real question is what Glossier will look like now that it no longer has a CEO aping a tech-founder mentality. Their challenge now is to show that the ephemeral, emotional, resonant, creative energy of the brand can also make Glossier a household name and legacy. They expanded into Sephora. But can they capture the moment and also be evergreen.
So who is Emily Weiss? She is a woman who was learning on the job.
Copyright © 2023 by Marisa Meltzer. From GLOSSY: Ambition, Beauty, and the Inside Story of Emily Weiss's Glossier by Marisa Meltzer. Reprinted by permission of One Signal Publishers, a Division of Simon & Schuster, Inc.
Celebrity news, beauty, fashion advice, and fascinating features, delivered straight to your inbox!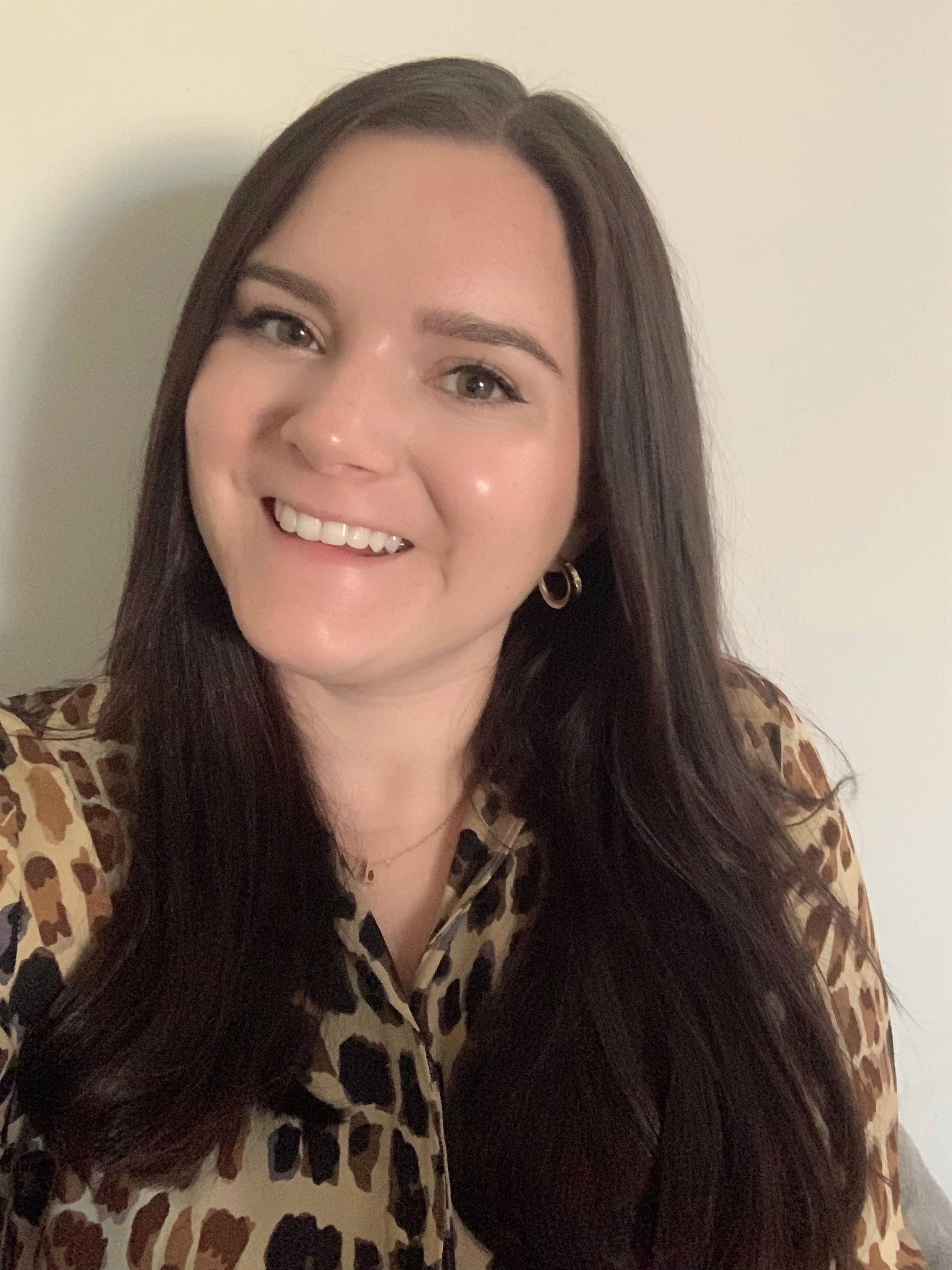 Brooke Knappenberger is Contributing Writer at Marie Claire, where she writes across the board from fashion and beauty to books and celebrities. As a pop culture junkie, Brooke obsessively consumes and writes about the latest movie releases, streaming TV shows, and celebrity scandals. She has over three years of experience writing on fashion, beauty, and entertainment and her work has appeared on Looper, NickiSwift, The Sun US, and Vox Magazine of Columbia, Missouri. Brooke obtained her Bachelor's Degree in Journalism from the University of Missouri's School of Journalism with an emphasis on Magazine Editing and has a minor in Textile and Apparel Management.