#ReadWithMC Reviews 'Now You See Us'
"It sheds light on the lives of so many women—women who usually remain unseen."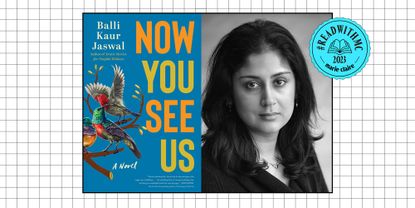 (Image credit: Future)
For March's #ReadWithMC story, readers picked up Balli Kaur Jaswal's latest novel Now You See Us, a sharply observed mystery blended with social commentary on classism, with a dash of humor mixed in. It follows three Filipina maids working in the homes of Singapore's elite: Corazon, a veteran maid with secrets of her own; Donita, an impulsive 20-something; and Angel, a heartbroken woman ready to move on. Each woman has their own struggles living and working in Singapore, but they band together to solve the mysterious murder of a fellow maid.
It was these characters, in particular, that had readers head over heels for Now You See Us. "I couldn't help but fall in love with them, their humor and their love of their culture," writes @bookdragon217 of the three main characters. "Jaswal's wittiness and sharp writing kept me invested in their unique story arcs above the mystery." Another reader, @signediza, felt similar writing, "I easily fell in love with the wildly different Corazon, Donita, and Angel and enjoyed seeing them take agency in their own lives..."
As much as readers loved the characters, they enjoyed Jaswal's take on social themes even more. "Most strikingly, Balli Kaur Jaswal unapologetically reveals the ways in which maids in Singapore are treated as second-class citizens," says @browngirlbookshelf. @signediza references the author's themes, too, in their referring, adding that Jaswal's views on poverty, classism, prejudice, and women's rights (just to name a few) were "spot-on."
Each month, we gather up the reviews of our virtual book club members so anyone else looking for their next great read has a collection of recommendations. Here's what #ReadWithMC readers had to say about Now You See Us.
---
"// BOOK REVIEW // Absolutely Outstanding! Now You See Us by @ballijaswal (thank you @bibliolifestyle & @williammorrowbooks for the #gifted copy)

I jumped at the chance to read Balli Kaur Jaswal's newest novel. Now You See Us takes place in Singapore, a country that I lived in as a child, and follows 3 Filipina domestic workers: Corazon, Donita, and Angel as they try to find the truth behind the shocking news that Flordeliza, a Filipina maid, has been accused of murdering her employer. The 3 women don't know Flordeliza well, but the news is chilling: "she could be any of them; every worker knows stories of women who were scapegoated or even executed for crimes they didn't commit."

It's a juicy read and fun (fans of Crazy Rich Asians and My Favorite Murder will totally be on board) while simultaneously layering in nuanced social commentary. I easily fell in love with the wildly different Corazon, Donita, and Angel and enjoyed seeing them take agency in their own lives and with their differing employers. Jaswal beautifully balances the murder mystery, the domestic drama, and the inner lives of her main characters—I was in tears at the conclusion. This is a rousing success of a novel and one that I encourage you all to read. It sheds light on the lives of so many women—women who usually remain unseen.

From Jaswal's Author's Note: 'A quarter of the world's 11.5 million migrant domestic workers are women from the Philippines…Often unseen until something goes wrong, they are vulnerable to exploitation in systems that do not protect them. I wrote this novel for more dignity, compassion, and recognition of women like Cora, Angel, Donita, and Flordeliza."'
'"People are capable of anything when they're desperate.'

Thanks to @williammorrowbooks and @bibliolifestyle for the gifted copy.

Now You See Us by Balli Kaur Jaswal was a lighthearted and captivating read that I really enjoyed. It's the story of 3 Filipina domestic workers who go to Singapore for better work opportunities and end up trying to find justice for another domestic worker, Flor, who has been falsely accused of murder. Jaswal introduces us to Cora, Donita and Angel, their lives before Singapore and the plight of Filipina domestic workers. I couldn't help but fall in love with them, their humor and their love of their culture. Jaswal's wittiness and sharp writing kept me invested in their unique story arcs above the mystery.

Visibility is a strong theme in this one. On the one hand, the Filipinas yearn to be seen in their full humanity, but the classist society in Singapore relegates them to permanent outsider status and poor treatment. On the flip side, they have to try to be invisible because they are immigrants and stereotyped negatively. Jaswar really does a nice job of showing how invisible service workers are to the rich. They only notice them when they want something done.

Feminism, religious intolerance, trans and homophobia, and xenophobia are other important themes explored. Jaswal illuminates the struggles of women as a global issue and shows how religion continues to promote anti-LGBTQIA sentiment and eliminates body autonomy for women. I loved to see how poetry and arts movements are always at the forefront of civil rights movements. Filipino politics and history were also woven into the story but never felt loaded or distracting. The star of the show was Jaswal's storytelling and the character driven angle of the story.

Overall this was an engrossing contemporary tale with mass appeal. The character voices were so rich and lush that solving the murder took a back seat.
If you love female driven stories, Filipino culture, humor mixed with mystery and a little bit of history with social commentary, then pick this one up. I really enjoyed this one and can't wait to read the author's previous work."
"Side Table Exit Survey :: #NowYouSeeUs by #BalliKaurJaswal (#gifted @williammorrowbooks @bibliolifestyle)
🧽
READ IF YOU LIKE...
• Examining often untold stories
• Multi-layered plotlines
• Finding justice
🧽
I THOUGHT IT WAS...
A readable novel that highlights the struggles of Filipina domestic workers in Singapore. Cora, Angel and Donita are three very different women, but all are migrant workers from the Philippines. In addition to the baggage they each carry, they have to suffer through the treatment of their employers. And then one day, Singapore society is rocked by the news of a Filipina domestic worker accused of murdering her employer.

Overall, this was an enjoyable novel to read. I liked how there was a lot going on with the plot and all of the threads held my interest equally. Cora, Angel and Donita each have their own story, while several overarching storylines also unfold in dramatic fashion.

While this novel does a decent job of highlighting the unfair treatment and silent suffering many migrant domestic workers must face, I can't help but feel that this is just a light, introductory text to the issue. (The fact that the ending wraps up so neatly for every character underscores this.) I have no doubt there is more substantial material out there that digs deeper into the nuances and politics of migrant workers in Singapore, so readers should not feel like their education is complete just from reading this one book. But I do appreciate the research and interviews the author conducted to bring this story to life."
"Happy pub day to Now You See Us by Balli Kaur Jaswal! 🎉

Now, this is how you write a book set in the Singapore that I know and love.

I felt myself being transported to the eclectic shophouses in Chinatown and Jalan Besar, envisioned strolling past the private landed estates of Marine Parade, and could vividly picture the swanky Marina Bay Sands skyscrapers in front me. But it's not just the geography and culture that the author has nailed.

It's also the social & class divide, the classism & elitism & casual racism, the nation's reliance on a foreign workforce, our treatment & perception of these migrant workers, and a whole plethora of issues that tend to get swept beneath Singapore's glitz & glamour.

I love how this book is told through the alternating POVs of three migrant women and enjoyed getting to know them, as it gave me a greater understanding of what workers like them are actually going through in reality. Their experiences have all touched me deeply.

There were parts that made me laugh and scenes that filled me with indignance on behalf of the characters. But most of all, I felt quite ashamed after reading this book... in a good way.

🌟🌟🌟🌟"
"'Step into the bustling and culturally diverse country of Singapore 🇸🇬, as seen through the eyes of a population that is often overlooked and yet, everywhere: the maids,' invites guest reviewer @iwantmoni.

Three Filipina maids, Cora, Angel and Donita, maneuver the politics, romance, and bad actors in their employers' home. The story is driven forward by the undercurrent of a fellow maid, Flordeliza, who is tangled in an accusation of murdering her employer, which compels the three women to band together to find the truth.

The author skillfully tackles a wide scope of topics pertinent to the immigrant working class in Singapore from the concept of loyalty to their own, the dichotomy of building a better life while remaining true to one's cultural roots, and standing up to authority. Most strikingly, Balli Kaur Jaswal unapologetically reveals the ways in which maids in Singapore are treated as second class citizens. Jaswal peppers in evidence such as private Facebook groups which expose deep-seated entitlement from employers, cites restrictions placed upon maids, even on days off, and addresses the prejudices and stigmatizations that come with being Filipina while working to keep their permits in Singapore.

As the story unravels, some details seem to lack adequate context. However, most eventually become interconnected to the underlying mystery. Woven into the novel are vivid descriptions of Singaporean food, tropical setting, and celebrations, making this an enjoyable read for anyone who wants to explore the intricate fabric of Singaporean culture.

Jaswal's novel issues a clear social message: immigrant maids are a vulnerable group, who are stuck into ingratiated systems designed to exploit them. 🧹 Readers will eagerly chase an answer to the question of whether Cora, Angel, and Donita can fight against that system to build a different life for themselves, or become entangled in the web of injustice. #browngirlbookshelf"
"Format Read: Audiobook
Mood: Informative, Mysterious, Funny, Reflective
Reason For Reading: Love For Author's Works
Rating: 3 of 5

I've been reading a lot of books on maids lately, especially immigrant domestic workers, (in this case Filipino Workers in Singapore), and their experiences. While this was filled with humor which I enjoyed, the cozy mystery and glimpse into the lives of our main characters Cora, Donita, and Angel who left their home in the Philippines to work as domestic workers in Singapore as live-in maids to earn wages were engaging all through.

We get to see bits of their troubles, friendships, and experiences of being immigrants and under domestic maids agencies who treated them terribly. Not to mention the harsh treatment too from their employers. Although they're of different generations (traits and views), these women formed a friendship that would go on to help them survive as a unit with all that came. Including an arrest of murder on another maid, which raises unrest and protest among maids. And an interest to prove and solve the case among these women.

I love the pacing, writing style, and humor. It alternates between the women's viewpoints and stories. In the audiobook version, the narrator did an excellent narration of it to make you feel as if you just sitting and watching them all unfold. The author's themes on poverty, prejudice, overbearing employers, classism, relationships, and bonds, women's rights (access to abortion) and social justice, Puritanism, homophobia, and LGBT rights were spot on.

Looks like the author tried to include a lot of themes, which hold strength, but it probably robbed substantial development of the characters and their depth, and an abrupt end of the book. I still enjoyed it though, but I wanted more

Balli Kaur Jaswal is the author of "Erotic Stories For Punjabi Widows, The Unlikely Adventures Of The Shergill Sisters, Sugarbread, and Inheritance"

I'm yet to read the aforementioned though, but Erotic Stories For Punjabi Widows was one of my favorite reads of 2019."
Celebrity news, beauty, fashion advice, and fascinating features, delivered straight to your inbox!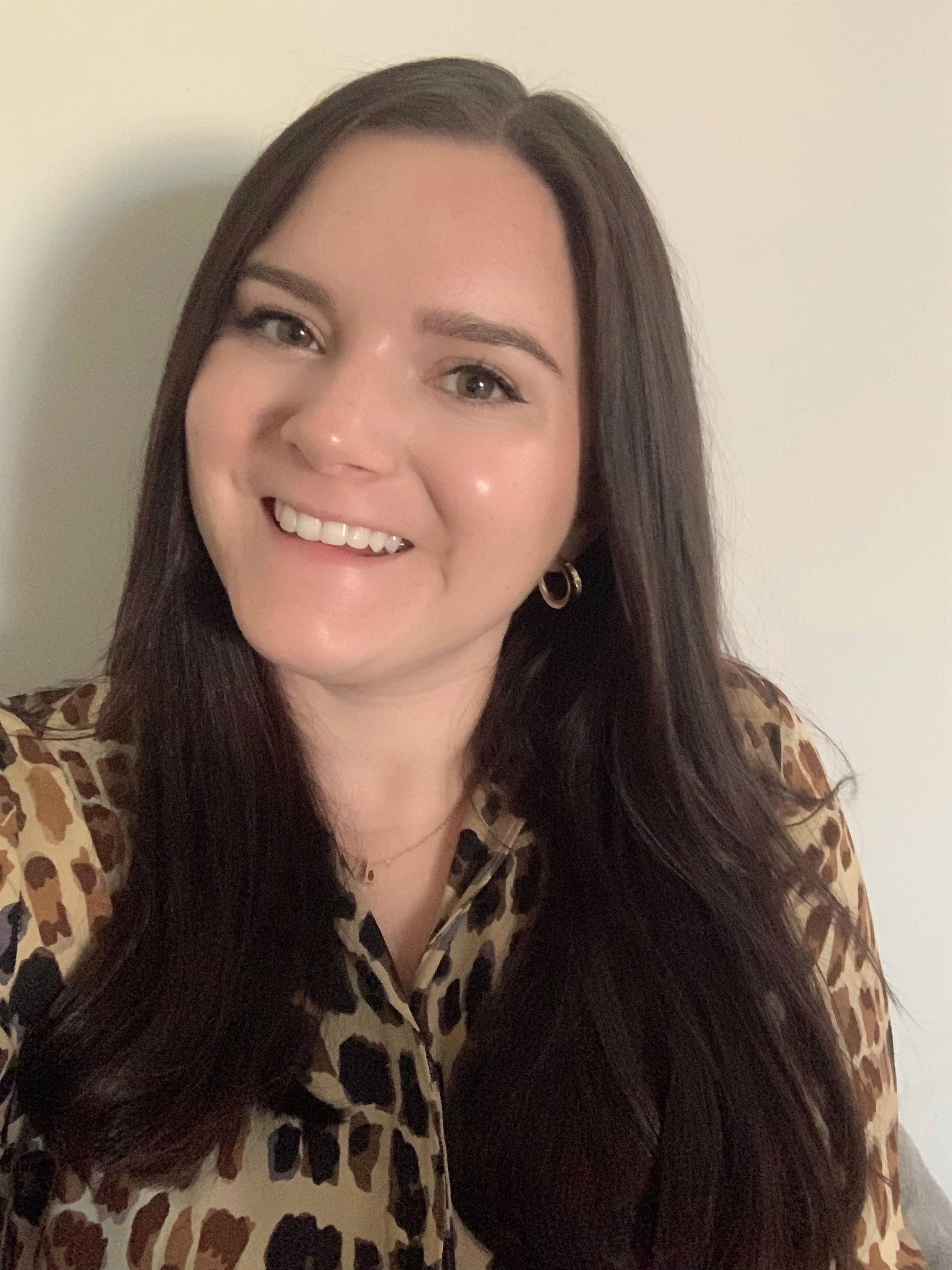 Associate Commerce Editor
Brooke Knappenberger is the Associate Commerce Editor at Marie Claire, where she writes across the board from fashion and beauty to books and celebrities. As a pop culture junkie, Brooke obsessively consumes and writes about the latest movie releases, streaming TV shows, and celebrity scandals. She has over three years of experience writing on fashion, beauty, and entertainment and her work has appeared on Looper, NickiSwift, The Sun US, and Vox Magazine of Columbia, Missouri. Brooke obtained her Bachelor's Degree in Journalism from the University of Missouri's School of Journalism with an emphasis on Magazine Editing and has a minor in Textile and Apparel Management.