'The List' Is Our November Book Club Pick
Read an excerpt of Yomi Adegoke's debut novel, here, then dive in with us throughout the month.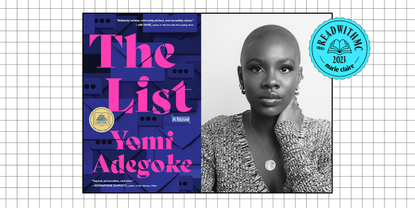 (Image credit: Future)
Welcome to #ReadWithMC—Marie Claire's virtual book club. It's nice to have you! In November, we're reading Yomi Adegoke's The List, a timely novel following a journalist whose life has been upended after her soon-to-be husband is publicly accused of harmful allegations. Read an excerpt from the book below, then find out how to participate. (You really don't have to leave your couch!)
---
"You look like an angel!" beamed the bridal shop assistant as she smoothly zipped up Ola's dress. "And what a waist! You were tiny when I last saw you, but it's ever so slightly looser in the middle than before. Lucky. I'll get some more pins to see if it's worth us taking in."
Had she managed to lose weight in one day? Maybe Ruth had been right when she said she was looking even thinner than usual. It wasn't impossible; she hadn't eaten a single thing since The List had been posted.
"Are you sure you're all right?" Celie said, once the door of the boutique clicked shut. "You look exhausted."
"Because I am exhausted," said Ola, shaking her head, sending her veil swaying. They hadn't been there for more than half an hour and she was already desperate to leave. She stood in her heels on a podium in the center of the room, making her appear even taller. On the rails behind her were an army of wedding dresses in differing shades of white (eggshell, bone, porcelain) and fabric (satin, crepe, chiffon).
"You been eating?" Ruth asked. Ola gave an abrupt nod and her friend sighed. "I'm not gonna lie, I'm rattled," said Ruth. "Some anonymous enemy of progress said some shit about Michael that no one can prove and now you guys are on the rocks? Whose jaw do I have to rock, for real?"
This was no time for jokes, but that was Ruth for you. Ola's reluctant smile—the first she'd cracked in twenty-four hours—wasn't visible from behind her veil, but Celie shook her head hard enough for the both of them. "On a level, though," Ruth went on, her voice serious. "I'm worried about you, man. This is so fucked up. I mean, a month before the wedding?"
Ola shook her head. "I have no idea whether it can even go ahead."
"But you said yourself there's no evidence," said Ruth. "I don't see why you should call off your whole wedding because of one troll. They're the ones who've done something wrong, not Michael."
"She doesn't know that," Celie cut in. "She can't know for sure. No one can."
Ola had kept the veil on to shield herself from the room's excessive brightness. The suite seemed engineered to make her feel like she was in a bizarrely fancy police interrogation room; candelabras on every conceivable surface, cheap LED lights that said "Love" and "Mr. & Mrs." on the walls. Her forehead beaded with sweat underneath the lights, as if she was in custody.
She had been waiting for the final fitting ever since she'd first tried on her wedding dress—an ivory, backless floor-length silk slip, with an intricate pearl, white-gold, and diamond headpiece attached to a veil so long it nearly reached the hem of the gown. She'd been looking forward to feeling as effortlessly beautiful in it as she had the first time, but after the events of the past twenty-four hours, she could barely stand her own reflection.
Ola lifted the lace from her eyes and threw a scornful look that Celie pretended not to catch. "Yes, I know no one can know for sure," she said, sounding more defensive than she hoped. She couldn't tell who she was trying to convince, herself or her friend. "But it's complicated."
"I don't see how," Celie said stiffly. "If this was one of us, you'd be the first with your placard out, shouting about 'complicity' and 'internalized misogyny.' What's the difference? Other than, say, the twenty-odd grand you've put down for the wedding."
Ola's face remained unfazed, but that barb hit her where it hurt. "First of all, it's not about the money," Ola said, while not entirely confident that was true. "Secondly, I told you—he has to prove that he didn't do anything. I haven't said the wedding is definitely going ahead."
"Then why are we here?"
Ola didn't know the answer to that. Why she was standing in front of her glum reflection, a modern-day Miss Havisham dismayed at an upcoming jilting of her own.
"Because if I cancel it, it's canceled," Ola said. "That can't be undone." The only thing that freaked her out more than going ahead with the wedding was calling it off. "I need some time to think."
"You don't have time. It's literally in a month . . ."
Ruth turned toward Celie so she could properly scowl at her. "You think she doesn't know that?" she said. "Things are bad enough with all them feminists up in her mentions and now she can't even catch a break from her bestie. Jesus!"
She decided to disregard Ruth's disparaging use of the F word that suggested Ola was not one herself and nodded.
Celie was standing behind her now. She reached upward and gave Ola's shoulder a gentle squeeze as they both gazed mournfully at her reflection.
"I'm going to say something you might not want to hear," she said. Ruth's eyes rolled back in the mirror till only the whites were visible.
"You're like a sister to me. I know your heart. But that doesn't mean I understand what you're doing. I'm here because I love you, but also because someone needs to tell you this. What Michael has been accused of is serious—staying with him could be dangerous..."
Ola felt a twinge in her stomach. "I'm not saying this to defend him but he's never been violent with me, Celie. Not even close."
"Does that mean he never could be?" her friend said. "And even if he never is, a lot of women, survivors, will be disappointed that you of all people are choosing to stand by someone like that."
This stung. Ola was not standing by a guilty man, as she reassured herself hourly. She was simply trying to get to the truth. But no matter how she sliced it, she felt she was becoming one of the women she wrote scathing columns about: The wife of the football player who called a woman too drunk to consent a slag. The girlfriend of the musician who helped bring underage fans up to hotel rooms after the show.
Ola tried to remain levelheaded but she was devastated, especially because she knew she couldn't rule out that Celie might be right. But, even so, they'd been friends long enough for her to give Ola the benefit of the doubt.
"I haven't 'chosen' to do anything," she said, jerking her shoulder away from Celie's hand. "Obviously I know women don't just throw around allegations. But The List is anonymous and crowd-sourced— and this is the internet. I thought we'd all accepted that people on the internet make things up? Or are we pretending that we didn't watch Catfish now?" In a world where she could leave a Tripadvisor review of a restaurant she'd never been to, anything could happen.
"So you're saying a bunch of women got bored and decided to wreak havoc on random men's lives?"
"This is the thing though—we don't even know if they are women," Ola mumbled, without conviction. She hated defending Michael when she didn't know what she thought herself. "It could have been hijacked for revenge or some agenda."
"I've never heard that one before," Celie scoffed, stepping back. "Very convenient."
"Come on, Celie. That isn't fair." She shuddered. "Let's change the subject. Please? I just want to be fitted and get out of here, okay? I don't like talking about it like this. It's coming out all wrong and making me sound like an apologist."
Celie shrugged and looked at her shoes. "Well if it walks like an apologist and talks like an apologist—"
"Then usually it's an apologist, but in this case it's our best friend trying to do the right thing?" Ruth interrupted, voice raised. "Low her man, it's Ola! The biggest SJW we know! And you know I'm not Michael's number one fan, but doesn't he deserve a chance to prove himself? It's innocent before proven guilty—whoever put him on The List didn't even spell his name right!"
The three of them heard the click of the door as the bridal shop assistant pushed it open cautiously, as though she had been listening in and waiting for the end of a sentence to make her sheepish entrance. She maintained eye contact with no one but Mirror Ola and began adding more pins to the back of the dress.
"Looks amazing, doesn't it?" she said under her breath, to no one in particular.
Ola cleared her throat awkwardly. "Thanks." She turned to Ruth and volunteered a feeble smile. "I appreciate you. And I do understand what you're saying, Celie. Believe me."
"This is why I don't tell her shit," Ruth said, unperturbed by their new audience. "She acts like hers don't stink."
"I didn't say that," Celie half whispered. "I said that this approach, acting like nothing has happened, is insane."
"Celie, the invites have already gone out!" Ola spluttered. "The church is booked. The reception venue, booked. The flights from Nigeria and Ghana, booked. The £979.99 dress is fucking paid for in full," she said, pulling at its sides wildly. The sales assistant's bright-blue eyes bulged.
Ola hesitated, almost embarrassed to say what she felt.
"At the end of the day, this is the man I love. I have to be sure of what I'm doing to him. To us. If this was either of you, you know I'd give you the benefit of the doubt. You do understand that if I call it off, that's essentially me saying that I think he's guilty?"
"And if you go ahead with it, that's you saying that he's innocent," said Celie.
---
Excerpted from THE LIST by Yomi Adegoke, provided courtesy of William Morrow/HarperCollins Publishers. Copyright © 2023 by God's Favourite Limited.
Celebrity news, beauty, fashion advice, and fascinating features, delivered straight to your inbox!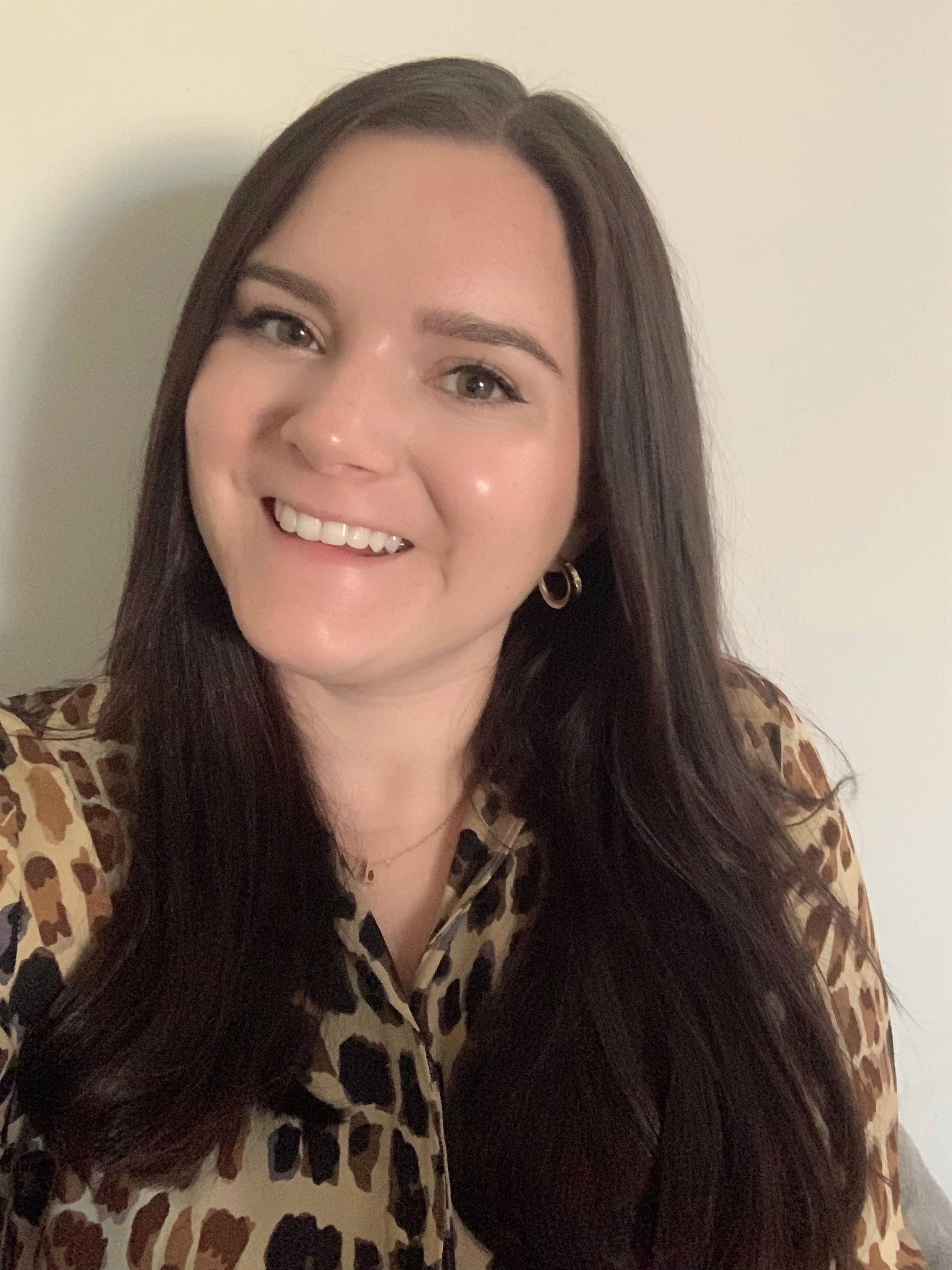 Associate Commerce Editor
Brooke Knappenberger is the Associate Commerce Editor at Marie Claire, where she writes across the board from fashion and beauty to books and celebrities. As a pop culture junkie, Brooke obsessively consumes and writes about the latest movie releases, streaming TV shows, and celebrity scandals. She has over three years of experience writing on fashion, beauty, and entertainment and her work has appeared on Looper, NickiSwift, The Sun US, and Vox Magazine of Columbia, Missouri. Brooke obtained her Bachelor's Degree in Journalism from the University of Missouri's School of Journalism with an emphasis on Magazine Editing and has a minor in Textile and Apparel Management.