Required Listening: The 25 Best Love Songs of 2017
Believe again.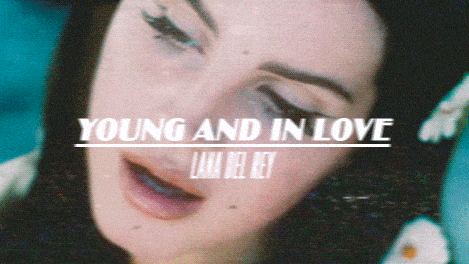 (Image credit: Courtesy )
Now is just the spring of our discontent, so maybe that's why music is making like it's cuffing season with love songs galore. Ahead, our top 25 of the year, from the borderline sappy to the "why am I crying in the club?"
1. Cameron Avery, "C'est Toi"
Vibe: You're still into a person but something's gone wrong, so now you're sitting in a grimy bar by yourself trying to decide if you want to send a drunk text. But sadder. And waltzier.
2. Cigarettes After Sex, "Sweet"
One to listen to with headphones in the early-morning quiet when you're feeling lonely and remembering.
3. Diet Cig, "Apricots"
Barely a minute long, vocalist Alex Luciano still manages to succinctly capture both those heady first days when you want everyone to know you're A Thing *and* a different kind of love that has to do with missing your mom buying groceries. IN A SINGLE MINUTE.
4. Father John Misty, "In Twenty Years or So"
Not obviously a love song, per se, but check this out: "Oh, I read somewhere/That in twenty years/More or less/This human experiment will reach its violent end/But I look at you/As our second drinks arrive/The piano player's playing 'This Must Be the Place'/And it's a miracle to be alive."
5. French Montana, "Unforgettable"
"And you are unforgettable / I need to get you alone/ Now you wanna choose/ Just popped bubbly in the 'cuzi?" Make him a poet laureate already.
6. HAIM, "Want You Back"
It's about Obama. JK. But seriously, Barack—we've learned, we're more mature now, please come back. Please.
7. Harry Styles, "Sweet Creature"
Harry's here to take you home.
8. Kendrick Lamar, "Love"
"I wanna be with you." Lamar's poppiest yet, but that does nothing to diminish the feeling both in the track and in you when hear this then go "Oh no no no, I did not sign up for this."
9. Kele Okereke, "Ground for Resentment"
"I was very happy to sing a romantic duet with him on my album, because I couldn't think of a precedent of any out gay musicians singing a love song to one another without having to hide behind codes," Okereke said of this track, featuring Olly Alexander. Yes!!
10. Lana Del Rey, "Love"
As epic as any film score, with a soaring hook that'll make your heart take flight, LDR will take you back to the cocoon of first love, when being together is all that matters.
11. Laura Marling, "Nothing, Not Nearly"
Feels like Jeff Buckley and sitting around a campfire with your love, low-key knowing it's probably going to end, but enjoying it anyway.
12. Lorde, "Supercut"
Premise: It's over, but Lorde keeps replaying everything in her head like the relationship's one of those videos of Obama saying the words to "Despacito" or something. We've all done it, so it's like a steel-toed kick to the spleen, but a catchy one at that.
13. Mr. Jukes feat. Charles Bradley, "Grant Green"
I am still really broken up over Charles Bradley's death, but this exuberant parting gift—"Take me higher!"—is a nice way to remember him and his talent.
14. Mura Masa, "Blu"
It made our list of best love songs ever (thanks to me), so here, again, is Alex Crossan and Damon Albarn's highly romantic collab that will make you angry that your boyfriend isn't a musical savant who got the dude from Gorillaz and Blur to sing to you personally.
15. Matt Maltese, "As the World Caves In"
Basically a reflection of what's happening now, so gather your loved ones close and watch trash TV with them as we all get blown to kingdom come.
16. Nick Mulvey, "Unconditional"
Spanish guitar and African influences give this one a unique feel and a swing that'll make you want to choreo an interpretive dance for your S.O.
17. Phoebe Bridgers, "Killer"
"But when I'm sick and tired/When my mind is barely there/When a machine keeps me alive/And I'm losing all my hair/I hope you kiss my rotten head/And pull the plug/Know that I've burned every playlist/And given all my love." Don't look at me.
18. Phoenix, "Telefono"
Damn, this kid knows what he's doing, even though he's maddeningly young (19, I don't want to talk about it). This one's got a smooth Stevie Wonder vibe and claymation.
20. SZA feat. Travis Scott, "Love Galore"
Just call SZA Woman of the Year. With this chilled-out examination of a relationship-that-isn't, you get an entire narrative that plays out over her stunning vocals. Don't sleep on that ending.
21. Trudy and the Romance, "Is There a Place I Can Go"
They call their music "mutant pop," but this one sounds like a '50s prom with just the milkshakes and backseat kisses with one's beau. So sweet you'll want to puke.
22. Soccer Mommy, "Waiting for Cars"
"Tell me do you think about me when i'm lying on your heart/Tell me do you dream about me when you sleep out underneath the stars." OKAY, BYE.
23. St. Vincent, "New York"
Valentine idea: "You're the only motherf*cker in the city/Who can handle me." And even if St. Vincent and her motherf*cker aren't together anymore, having drifted apart from each other and the city they once shared, you're kind of okay with that.
24. Wolf Alice, "Don't Delete the Kisses"
Top comment on the excellent music video: "This song makes me feel nostalgic for memories I'm not even sure are real." NOT FALSE.
25. The xx, "Say Something Loving"
Okay, weirdly upbeat coming from them, but into the hopefulness and the reminder to NOT LET IT SLIP AWAY. Provided you've got it to begin with.
Celebrity news, beauty, fashion advice, and fascinating features, delivered straight to your inbox!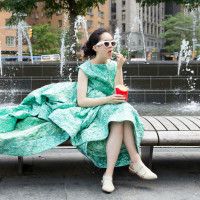 Chelsea Peng is a writer and editor who was formerly the assistant editor at MarieClaire.com. She's also worked for The Strategist and Refinery29, and is a graduate of Northwestern University. On her tombstone, she would like a GIF of herself that's better than the one that already exists on the Internet and a free fro-yo machine. Besides frozen dairy products, she's into pirates, carbs, Balzac, and snacking so hard she has to go lie down.