All the Best Mila Kunis Movies, Ranked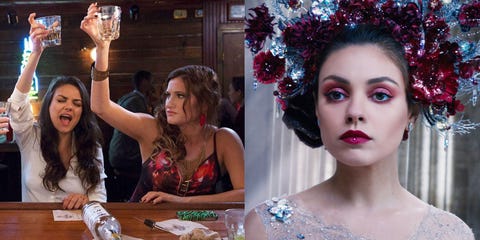 Mila Kunis is low-key one of the most successful and prolific stars in Hollywood. She's been dominating the small screen since 1998, first as Jackie Burkhart in That '70s Show and then as Meg Griffin in Family Guy (a role she's been playing for almost 20 years at this point).
Don't forget, however, that Kunis is also a bonafide movie star, with parts in flicks across the spectrum, from heavy, Oscar-buzzy dramas, like Black Swan, to laugh-out-loud comedies like Bad Moms and The Spy Who Dumped Me. Of course, Kunis' filmography also includes less-beloved entries, like 2015's critically-slaughtered Jupiter Ascending. We're charting the highs and the lows with this guide to all of Kunis' most important movies, ranked.
This content is created and maintained by a third party, and imported onto this page to help users provide their email addresses. You may be able to find more information about this and similar content at piano.io