All the Best Mila Kunis Movies, Ranked
#SorryNotSorry that Jupiter Ascending is so high.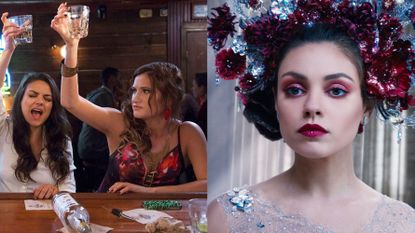 (Image credit: STX Films)
Mila Kunis is low-key one of the most successful and prolific stars in Hollywood. She's been dominating the small screen since 1998, first as Jackie Burkhart in That '70s Show and then as Meg Griffin in Family Guy (a role she's been playing for almost 20 years at this point).
Don't forget, however, that Kunis is also a bonafide movie star, with parts in flicks across the spectrum, from heavy, Oscar-buzzy dramas, like Black Swan, to laugh-out-loud comedies like Bad Moms and The Spy Who Dumped Me. Of course, Kunis' filmography also includes less-beloved entries, like 2015's critically-slaughtered Jupiter Ascending. We're charting the highs and the lows with this guide to all of Kunis' most important movies, ranked.
15.'American Psycho 2'
Release date: June 18, 2002
Starring: Mila Kunis and William Shatner
Mila's part: Kunis plays the lead in this movie, starring as a criminology student whose backstory is all tangled up in the tale of Patrick Bateman of American Psycho. The movie was universally panned by critics and denounced by Bret Easton Ellis, the book's author. Fair, considering the film's script was written as an original thriller and then the studio was like, "Hey, let's add a Patrick Bateman subplot and make this American Psycho 2!"
14.'Max Payne'
Release date: October 17, 2008
Starring: Mark Wahlberg, Mila Kunis, Beau Bridges, Ludacris, Chris O'Donnell, Nelly Furtado, Donal Logue, and Olga Kurylenko
Mila's part: Max Payne is a noir thriller based on the video game of the same name and in it, Kunis plays Mona Sax, a vengeful Russian assassin. Almost no one liked this movie, including both critics and fans of the game. On the plus side, it's stylish and has a very cool look.
13.'Honey, We Shrunk Ourselves'
Release date: March 18, 1997
Starring: Rick Moranis, Eve Gordon, Bug Hall, Robin Bartlett, Stuart Pankin, Allison Mack, Jake Richardson, and Mila Kunis
Mila's part: Remember the Honey, I Shrunk the Kids franchise? It was about a kooky scientist who built a shrink ray (as you do) and kept managing to shrink or enlarge various members of his own family. In the third (and, tragically, final) installment, the scientist and the other parents shrunk themselves and had to survive miniaturized life in their own home as their kids threw a party. A young Kunis was one of the guests at the shindig.
12.'The Book of Eli'
Release date: January 15, 2010.
Starring: Denzel Washington, Gary Oldman, Mila Kunis, Ray Stevenson, and Jennifer Beals
Mila's part: The movie takes place in a post-apocalyptic world where a guy named Eli (played by the always-incredible Denzel Washington) is on a mission to deliver a mysterious book. Kunis plays Solara, a woman who joins Eli on his quest.
11.'Get Over It'
Release date: March 9, 2001
Starring: Kirsten Dunst, Ben Foster, Melissa Sagemiller, Sisqó, Shane West, Colin Hanks, Mila Kunis, Carmen Electra, Vitamin C, and Martin Short
Mila's part: Have you seen Get Over It? Because if not, you need to. It sits at a cross-section of early 2000's teen movie classic genres: It stars Kirsten Dunst (which is a teen comedy sub-genre in-and-of-itself). It's a modern update on a Shakespearean tale (A Midsummer Night's Dream). It features actors playing teens who have to act in a school play. Basically, it has it all. Although Kunis' character, Basin, isn't a huge part of the movie, she does play the best friend of the movie's take on Helena and gets to dance and make out with Sisqo.
10.'Jupiter Ascending'
Release date: February 6, 2015
Starring: Channing Tatum, Mila Kunis, Sean Bean, Eddie Redmayne, and Douglas Booth
Mila's part: Kunis plays Jupiter, a maid from earth who finds out that she (surprise!) owns earth, thanks to her secret alien lineage. Yes, this movie was panned, pretty much universally, but if you're into campy, feminist sci-fi, give it a chance.
9.'Date Night'
Release date: April 9, 2010
Starring: Steve Carell, Tina Fey, Mark Wahlberg, Taraji P. Henson, Common, Bill Burr, Gal Gadot, Mila Kunis, and James Franco
Mila's part: One of the wacky, eccentric characters that Steve Carrell and Tina Fey (an old married couple) meet during their eventful date night. Pretty standard comedic supporting role stuff, but she's a standout.
8.'Oz the Great and Powerful'
Release date: March 8, 2013
Starring: James Franco, Michelle Williams, Rachel Weisz, Mila Kunis, Zach Braff, Bill Cobbs, Joey King, and Tony Cox
Mila's part: Kunis plays Theodora, a.k.a. the future Wicked Witch of the West in Disney's Wizard of Oz prequel. The movie was visually stunning, but not as wonderful ::wink wink:: as it could or should have been.
7.'Ted'
Release date: June 29, 2012
Starring: Mark Wahlberg, Mila Kunis, Seth MacFarlane, Joel McHale, and Giovanni Ribisi
Mila's part: Kunis plays the girlfriend of the grown man whose best friend is a talking teddy bear, and she does the most you can with a girlfriend role in a crude buddy comedy.
6.'The Spy Who Dumped Me'
Release date: August 3, 2018
Starring: Mila Kunis, Kate McKinnon, Justin Theroux, Sam Heughan, and Gillian Anderson
Mila's part: Kunis plays Audrey, who discovers that her ex-boyfriend is an actual spy. The real magic, however, is that her best friend (played by the hilarious Kate McKinnon) gets dragged along with her on a European, spy-themed adventure. Mila Kunis + Kate McKinnon = MAGIC.
5.'Extract'
Release date: September 4, 2009
Starring: Jason Bateman, Mila Kunis, Kristen Wiig, and Ben Affleck
Mila's part: Cindy, a con artist who targets an extract factory run by a Joe Schmo played by Jason Bateman. This Mike Judge movie is considered a companion piece to Office Space, if that helps paint a picture about the humor.
4.'Friends With Benefits'
Release date: July 22, 2011
Starring: Justin Timberlake, Mila Kunis, Patricia Clarkson, Jenna Elfman, Bryan Greenberg, Richard Jenkins, and Woody Harrelson
Mila's part: Kunis plays a recruiter who's tasked with getting Justin Timberlake's character to relocate to New York for a job. He does and then they start an emotion-free, sexual relationship, which is wildly inappropriate on a professional level and doesn't work out because they catch feelings (duh). But it's high on this list because it's one of those movies you can watch every time it's on T.V. and not really tire of it.
3.'Bad Moms'
Release date: June 29, 2016.
Starring: Mila Kunis, Kristen Bell, Kathryn Hahn, Jay Hernandez, Annie Mumolo, Jada Pinkett Smith, and Christina Applegate

Mila's part: Bad Moms is a hilarious, female-led comedy about a group of, shall we say, untraditional moms who defy the authoritarian rule of the local PTA. Kunis plays Amy, the lead bad mom who actually runs for president of the PTA in the name of "bad" moms everywhere.
2.'Black Swan'
Release date: December 3, 2010
Starring: Natalie Portman, Vincent Cassel, Mila Kunis, Barbara Hershey, and Winona Ryder
Mila's part: Kunis is the Black Swan. It's kind of a big deal.
1.'Forgetting Sarah Marshall'
Release date: April 18, 2008
Starring: Jason Segel, Kristen Bell, Mila Kunis, and Russell Brand
Mila's part: You know this one. Mila plays hotel receptionist Rachel, who helps Jason Segel's pathetic Peter, well, forget about Sarah Marshall, his movie star ex. Kunis' character stands up for herself, something that romcom leads should do more often. The movie also marks the first collab between Kunis and Kristen Bell, a relationship that would later gift the world with Bad Moms.
Marie Claire email subscribers get intel on fashion and beauty trends, hot-off-the-press celebrity news, and more. Sign up here.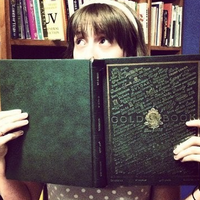 Kayleigh Roberts is a freelance writer and editor with more than 10 years of professional experience. Her byline has appeared in Marie Claire, Cosmopolitan, ELLE, Harper's Bazaar, The Atlantic, Allure, Entertainment Weekly, MTV, Bustle, Refinery29, Girls' Life Magazine, Just Jared, and Tiger Beat, among other publications. She's a graduate of the Medill School of Journalism at Northwestern University.