See Your Favorite OG 'Real Housewives' in Their First Season Vs. Now
Talk about a glow-up.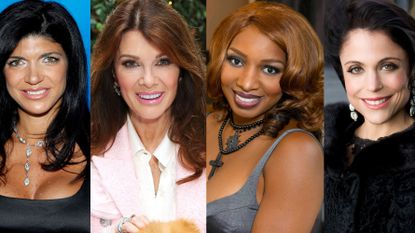 (Image credit: Getty Images)
Since the 2006 world premiere of The Real Housewives of Orange County, the 'Real Housewives' franchise has exploded. The Bravo staple follows the lives of a wealthy women around the country, showcasing their families, their careers, and the intense drama that inevitably occurs. Over the years, the franchise has expanded to include 10 US-based series and 10 international installments, and, well, a lot can happen in 13 years: haircuts, fashion evolutions, plastic surgery. Here, we look back at some of the most iconic Housewives' transformations from the very beginning until now.