See Your Favorite OG 'Real Housewives' in Their First Season Vs. Now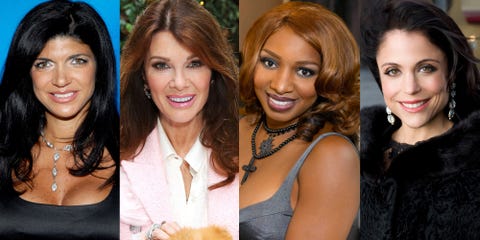 Since the 2006 world premiere of The Real Housewives of Orange County, the 'Real Housewives' franchise has exploded. The Bravo staple follows the lives of a wealthy women around the country, showcasing their families, their careers, and the intense drama that inevitably occurs. Over the years, the franchise has expanded to include 10 US-based series and 10 international installments, and, well, a lot can happen in 13 years: haircuts, fashion evolutions, plastic surgery. Here, we look back at some of the most iconic Housewives' transformations from the very beginning until now.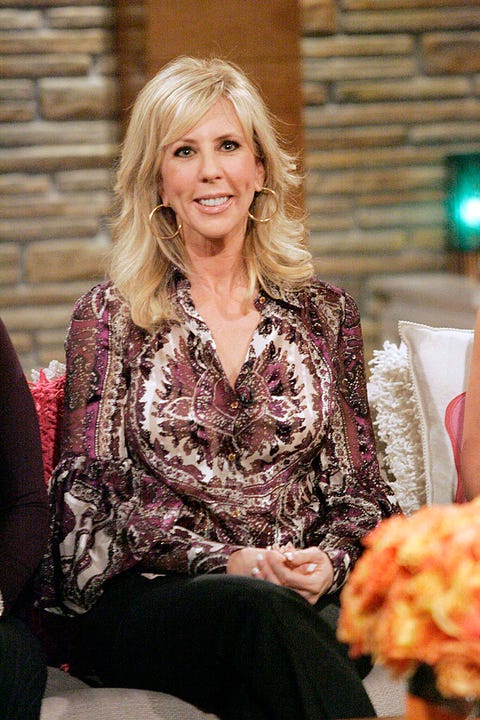 Vicki Gunvalson, 'The Real Housewives of Orange County'
The OG of OGs, it's fair to say that Vicki Gunvalson set the standard for what every Real Housewife should bring to the table. Whether that was having a tequila-incited panic attack on vacation or getting one of many random cosmetic surgeries, Vicki's idiosyncrasies paved the way for the Housewives that would follow in her footsteps.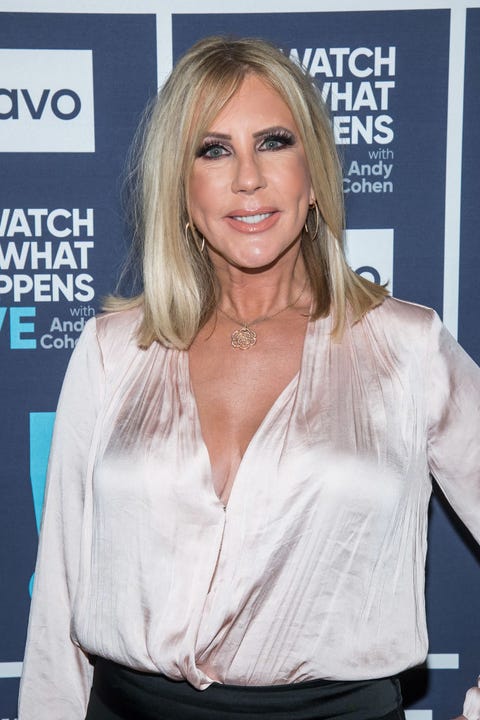 Vicki has starred on every single season of RHOC since its 2006 premiere, and the fame of being a Bravolebrity was definitely good for business—the mother and grandmother's other job selling health insurance boomed after appearing on the show. Her love life also blossomed as a result. After that unfortunate cancer scam drama with her ex-boyfriend Brooks Ayers, Vicki has finally found true love with her fiancé Steve Lodge.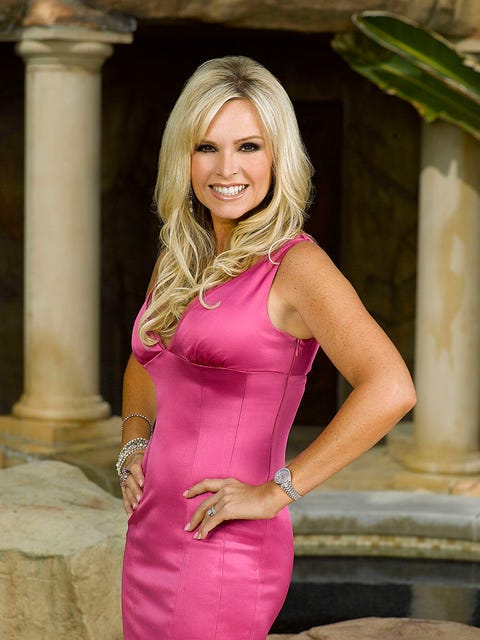 Tamra Judge, 'The Real Housewives of Orange County'
Tamra Judge's short stature is nothing to scoff at—this RHOC wife is known by castmates and fans of the show to be a spitfire. Deeply religious but also not afraid to show her claws, Tamra made her mark early in the Bravo series by always speaking her mind. Especially when there was alcohol involved.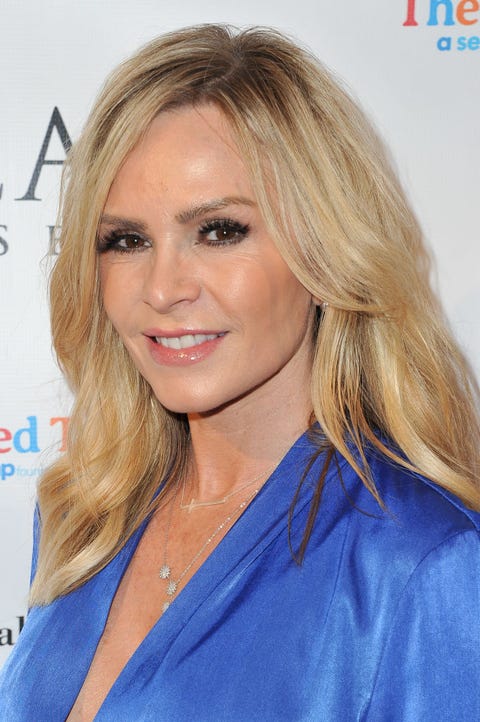 Tamra went through a bitter divorce on The Real Housewives of Orange County but is now living the good life with her new husband Eddie. The couple is staying fit together as co-owners of a thriving Orange County gym.
Her love life isn't the only thing that's improved. Tamra's bitter rivalry with former best friend Vicki Gunvalson has since ended, and the castmates are spending a lot of quality time together.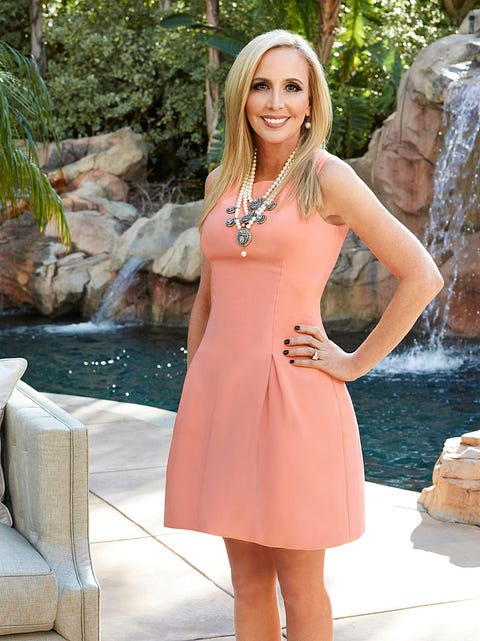 Shannon Beador, 'The Real Housewives of Orange County'
Some call it honesty, some people call it oversharing—either way, it's what Shannon Beador is known for. Shannon's transparency has made her one of the most polarizing Housewives in Orange County. From her personal struggles with food to the painful realization of her husband's infidelity (as well as the nasty divorce that followed), Shannon put everything on the table from the second she joined The Real Housewives of Orange County.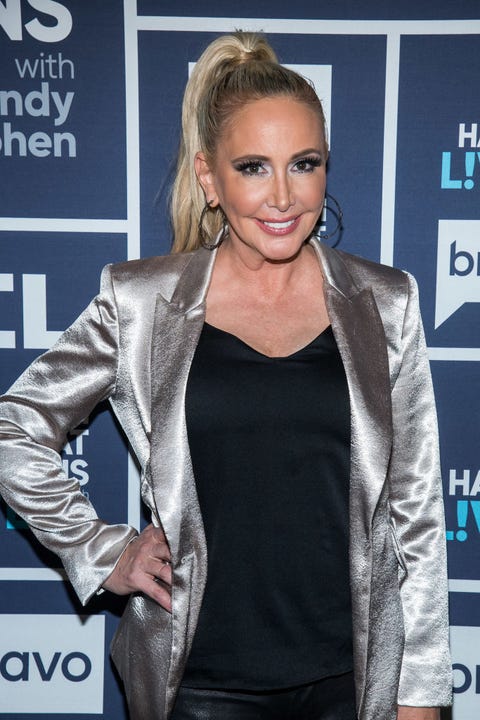 Things were rough for this OC 'Wife for a long, long time, but it looks like Shannon has finally hit her stride. Though things aren't totally copacetic with her ex, Shannon has moved on and is trying to make things great for herself and for her children. The reality star recently partnered with flagship shopping channel QVC to create a line of low calorie ready-to-eat meals, and she herself has lost over 25 pounds. You go, Shannon!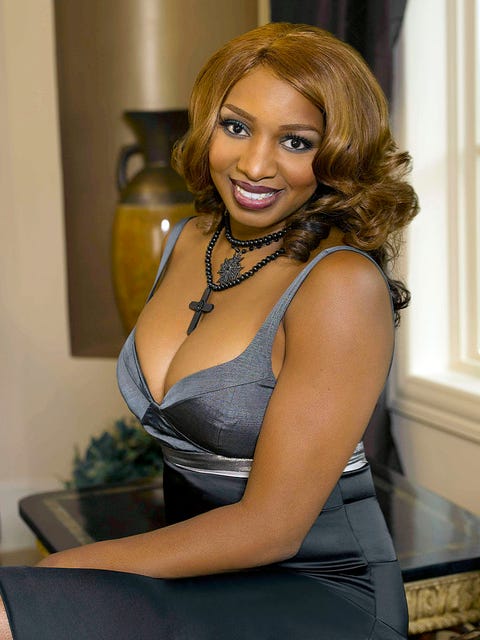 NeNe Leakes, 'The Real Housewives of Atlanta'
We first met NeNe Leakes when The Real Housewives of Atlanta hit airwaves in 2008. Queens, NY, born but Athens, GA, bred, NeNe quickly became one of the most iconic housewives in the franchise.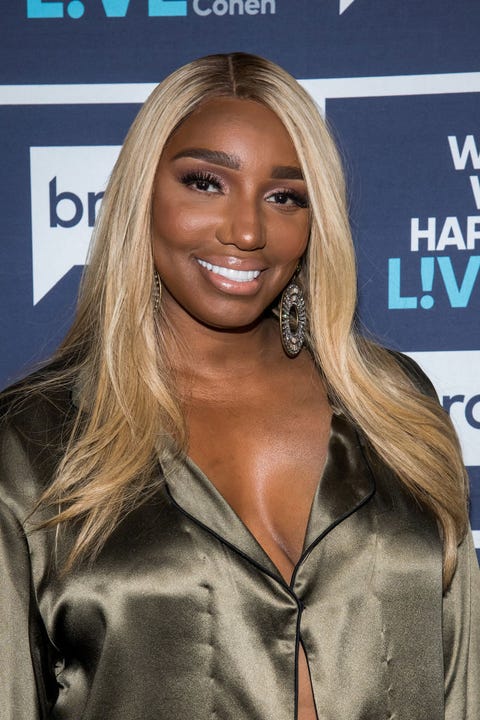 NeNe's career has taken off since her first season on RHOA. The reality star has dipped her toe in the waters of Hollywood, taking on a series of different acting jobs in the industry. She starred in the short-lived FOX comedy The New Normal and had a significant story arc on the hit FOX musical Glee. NeNe also took Broadway by storm when she starred in Rodgers and Hammerstein's Cinderella, as well as Chicago.
In addition to acting, NeNe has gotten involved in standup comedy and has performed around the country. She also opened up clothing store in Atlanta called Swagg Boutique. In short, she is very rich, b*tch.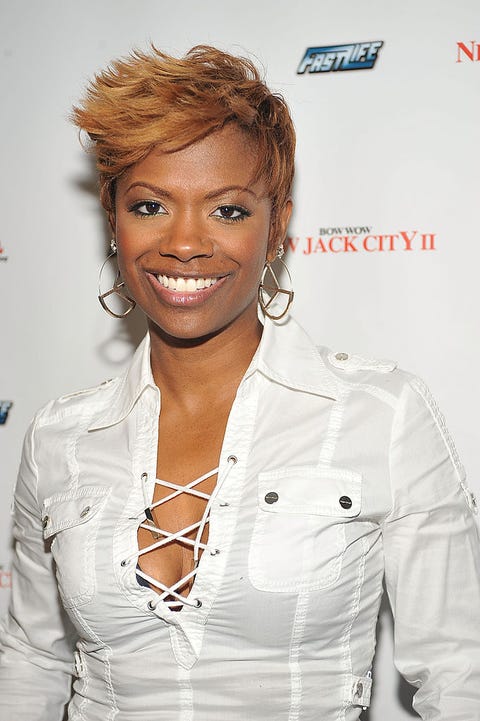 Kandi Burruss, 'The Real Housewives of Atlanta'
Formerly of the successful 90s R&B girl group Xscape (don't act like "Just Kickin' It" wasn't your song!), singer-songwriter Kandi Burrus joined the cast of The Real Housewives of Atlanta in the show's second season in 2009. Looking to get back into the music industry, Kandi connected with fellow Atlanta peach Kim Zolciak to work on new music, but the Housewives' creative differences in the studio ultimately brought their collaboration to an abrupt end.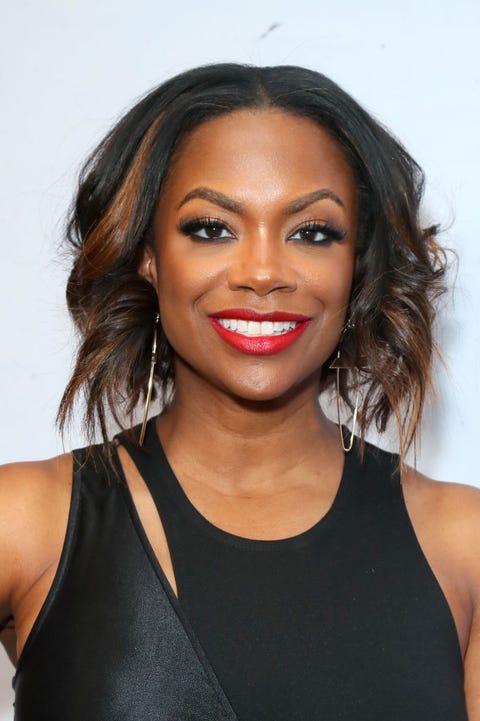 Years later, Kandi has established herself as one of the hardest working Housewives in the entire franchise. Not only has she since restarted her music career (Xscape reunited in 2018 and went on a US tour; she even got songwriting credits for Ed Sheeran's "Shape of You"), but Kandi has also created an empire of her own—since joining the show, Kandi has launched several business including a sex toy company and a five-star restaurant with three Atlanta locations!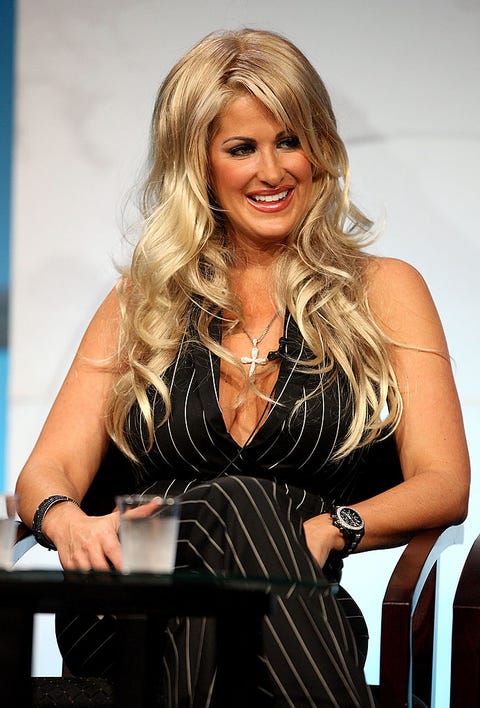 Kim Zolciak-Biermann, 'The Real Housewives of Atlanta'
Kim Zolciak's early days on The Real Housewives of Atlanta were filled with ups and downs as she tried to navigate the A-town social scene. From her turbulent on-again, off-again friendship with castmate NeNe Leakes to her widely-discussed relationship with the mystery man only known as "Big Poppa," Kim's first few seasons on RHOA were nothing short of dramatic.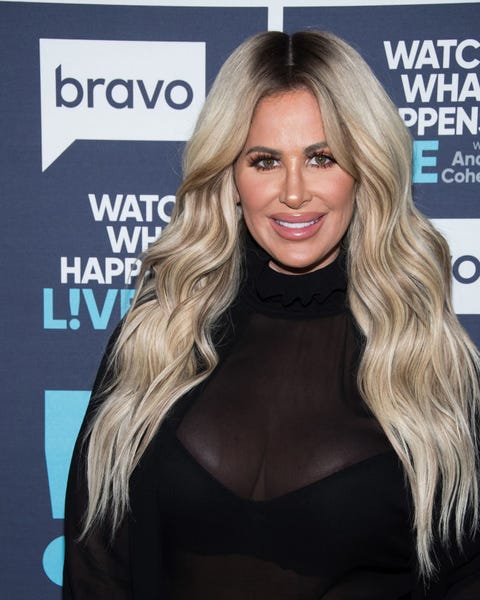 Today, Kim is no longer a part of The Real Housewives of Atlanta. Because her last appearance on the show during the season 10 reunion was so controversial, many fans requested that she not return for the next season.
However, the mother of six is still an active part of the Bravoverse; her RHOA spinoff Don't Be Tardy (a reference to Kim's 2009 hit "Don't Be Tardy") chronicles the Biermann family shenanigans and is a must-watch for fans of this Housewife.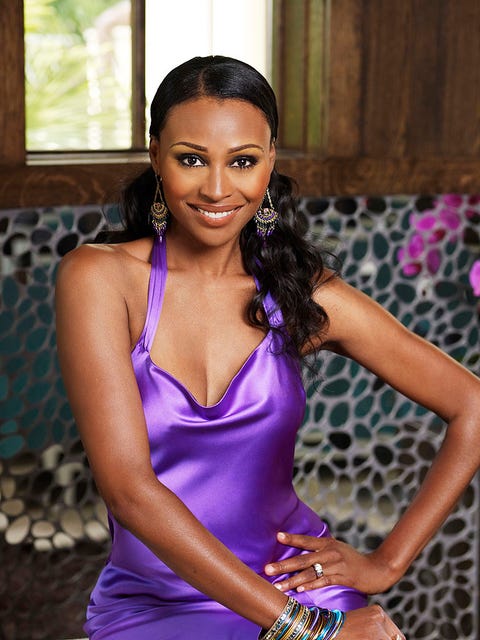 Cynthia Bailey, 'The Real Housewives of Atlanta'
Heads turned when Cynthia Bailey was announced as a new addition to The Real Housewives of Atlanta in 2010 because, well...she's kind of a big deal. The model and actress has walked on runways all around the world and has appeared in major magazines like Vogue, Glamour, and Essence. She also appeared in Annie Leibovitz's now-iconic "30 Years of Black Beauty" Vanity Fair shoot alongside top models such as Iman, Naomi Campbell, and Tyra Banks.
On the show, viewers got to watch Cynthia juggle being a single mother with her career as a model and entrepreneur as well as her close friendship with NeNe Leakes.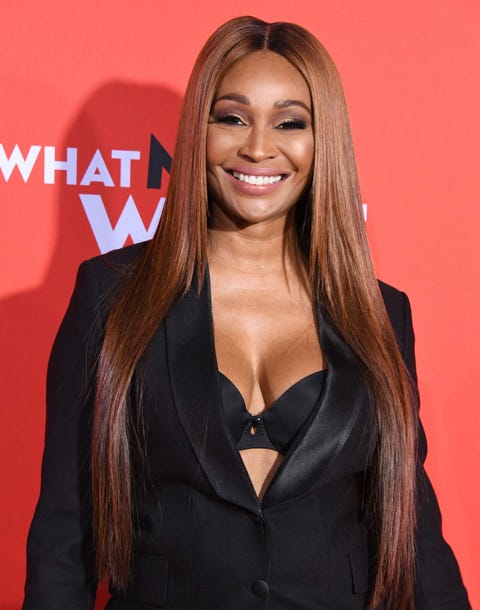 Besides aging beautifully (seriously, what's the secret??), Cynthia has been very, very busy. She's newly divorced and in a happy relationship with ESPN sportscaster Mike Hill that has us hearing wedding bells. Cynthia has also taken the entrepreneurship route, launching her own line of eyewear and starting the groundwork for a wine cellar in Atlanta.
Unfortunately, Cynthia's days of being NeNe's BFF are a thing of the past; the former friends fell out in a bad way at the end of the 11th season. Not all friendships are built to last forever. *sigh*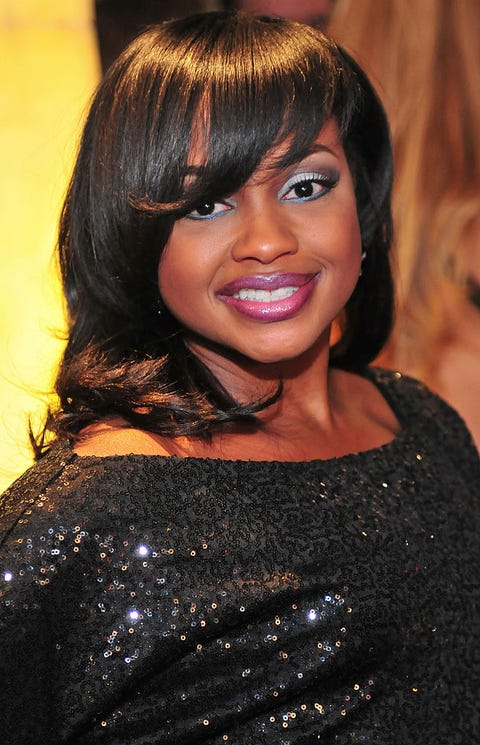 Phaedra Parks, 'The Real Housewives of Atlanta'
Prim and proper Phaedra Parks delighted RHOA fans with her southern belle demeanor when she joined the cast for the second season. Fans saw the bar-certified entertainment lawyer (her celebrity clients include Jermaine Dupri, Ludacris, and Michael Jackson) and mortician (yes) get married, give birth to two beyond adorable baby boys, and give some good 'ol southern shade for seven seasons on Bravo.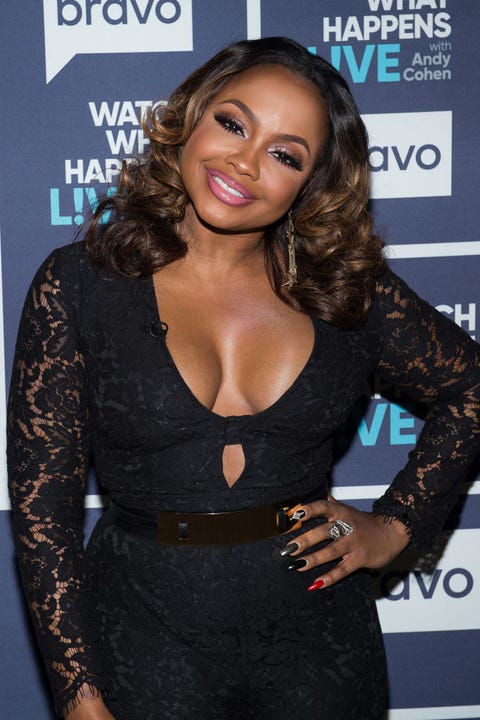 Phaedra's time as a Housewife came to a screeching halt at the end of season nine when it was revealed that she was the source of the salacious rumors regarding castmates Kandi Burrus and Porsha Williams and a sex dungeon. She was booted from the show and has only been referenced in passing since, but a triumphant return could very well be in the cards for this Georgia peach.
Even if she doesn't come back to the show, Phaedra still has more than enough on her plate. The mother of two has appeared on We TV's Braxton Family Values and was also signed to major modeling company Wilhelmina Models.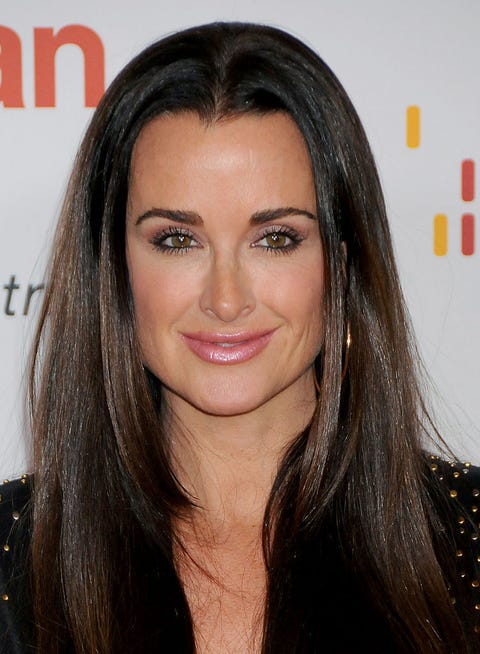 Kyle Richards, 'The Real Housewives of Beverly Hills'
Kyle Richards is no stranger to fame; the Beverly Hills housewife was thrust into the spotlight when she starred in the American western drama television series Little House on the Prairie. A little eccentric but all gold at heart, fans immediately fell for Kyle's quirky demeanor and love of a good party.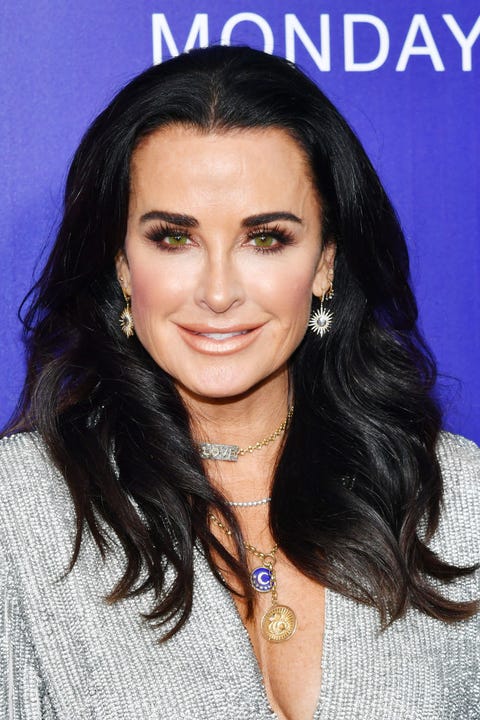 For the most part, this OG Housewife is still the same old Kyle that viewers were introduced to in 2010. She's still an admitted helicopter mom to her four daughter and a devoted wife to her husband.
However, Kyle has taken on a few new roles, including television producer—she produced a Paramount Network series called American Woman, starring Alicia Silverstone and based on her life as a child growing up in Hollywood.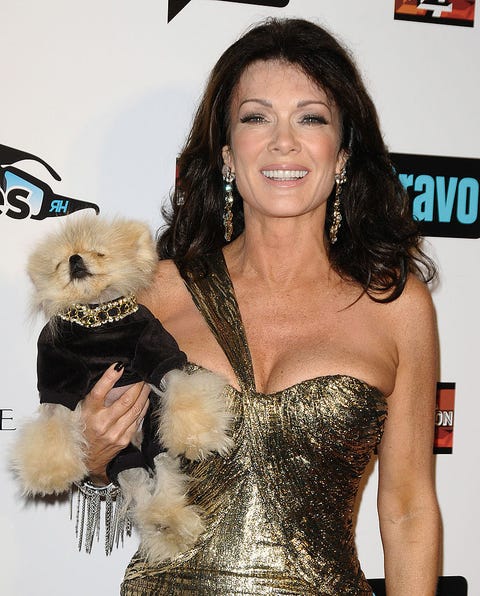 Lisa Vanderpump, 'The Real Housewives of Beverly Hills'
Lisa Vanderpump is hands down the most glamorous Housewife across the entire franchise, and you'll do well to remember that, thank you very much! When we first encountered the posh British wife, mum, animal lover, and entrepreneur, she was charming and breezy.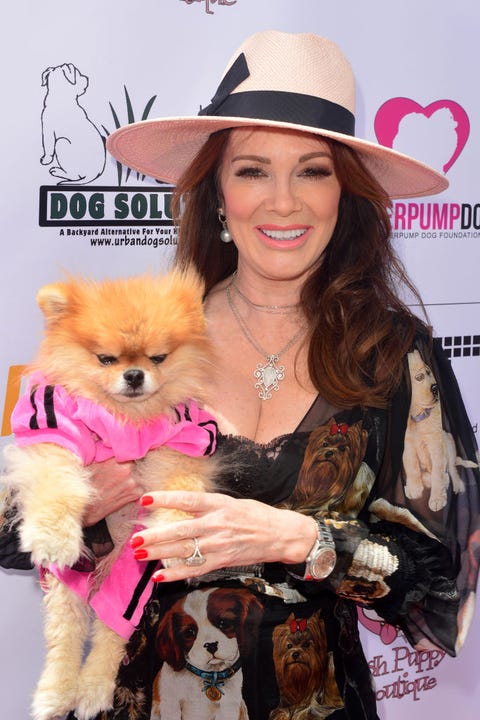 Unfortunately, the most recent season of RHOBH was a very difficult one for Lisa Vanderpump. Still dealing with the recent passing of her younger brother, Lisa also found herself embroiled in more drama as a scandal involving good friend Dorit Kemsley and a rescue puppy threatened her reign as the Queen of Beverly Hills. Ultimately, she decided to quit the show.
Don't think that you've seen the last of this diva, though; you can still catch her when Vanderpump Rules returns for a new season next year!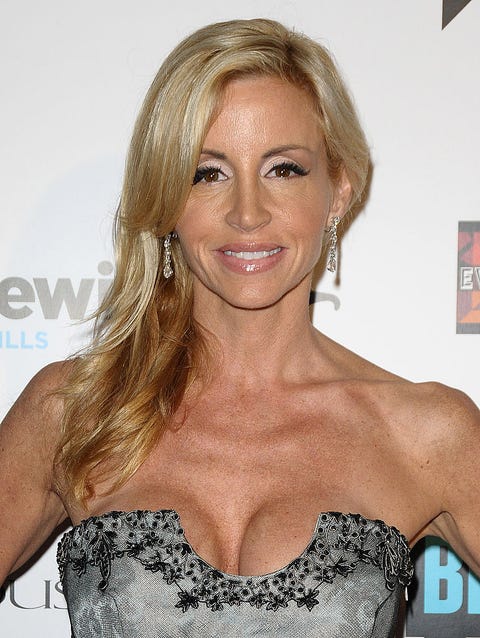 Camille Grammer, 'The Real Housewives of Beverly Hills'
OG fans of The Real Housewives of Beverly Hills fondly remember Camille as the low-key mean girl of the group. Camille, rarely seen without a smile on her face, was simultaneously the queen of the backwards compliment; even as her marriage to actor and producer Kelsey Grammer fell apart onscreen, Camille kept her icy cool and never missed an opportunity to shade her frenemies.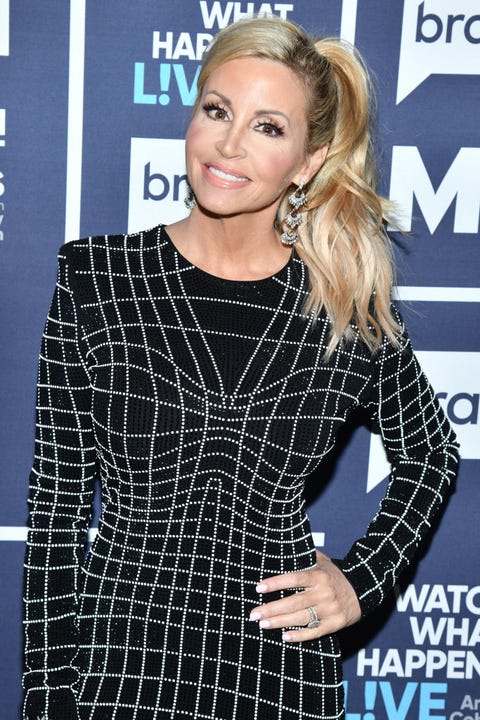 Today, Camille is much nicer and happier than she used to be, but not without her fair share of personal troubles. Her divorce from Kelsey Grammer was bitter and drawn-out, and once that was finalized in 2011, Camille then had to undergo a painful hysterectomy to fight endometrial cancer.
Thankfully, Camille has since recovered from her emotional and physical wounds and is living happily ever after with her new husband David Meyer, whom she married in 2018. But that doesn't mean she's beyond stirring up a little drama here and there...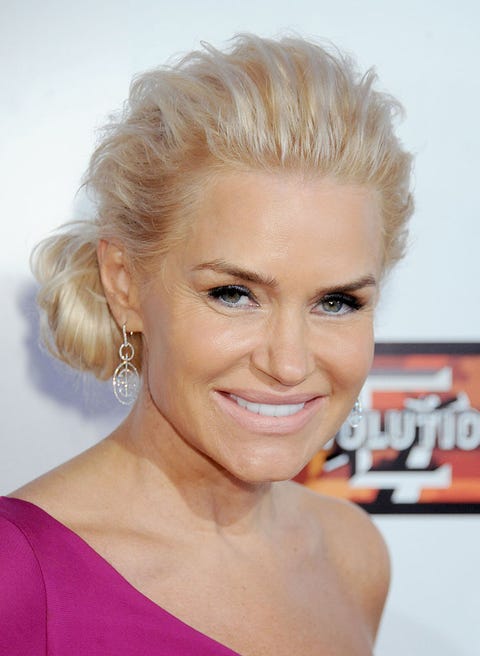 Yolanda Hadid, 'The Real Housewives of Beverly Hills'
Early on, Yolanda Hadid made waves on The Real Housewives of Beverly Hills for being utterly glamorous. The statuesque Housewife/model lived a seemingly picture-perfect life with then-husband David Foster (the mastermind behind music classics like Whitney Houston's "I Have Nothing" and Chaka Khan's "Through the Fire") and her three kids, Gigi, Bella, and Anwar—ever heard of them?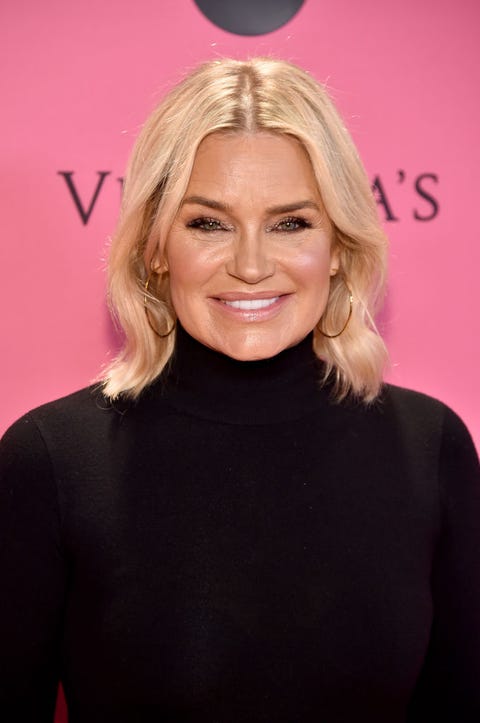 Towards the end of her time on the series, Yolanda fell mysteriously ill. Much of her time in the last season of RHOBH was spent trying to get an accurate diagnosis for what she was experiencing and, upon discovering that it was Lyme disease, aggressively treating the illness with a series of unconventional methods. Her children Bella and Anwar were also diagnosed with the disease.
These days, Yolanda seems to be in a much happier, healthier space. She's single (her ex is now married to Katharine McPhee), and doing her own thing, and her kids' careers are positively thriving. What more could a mother ask for?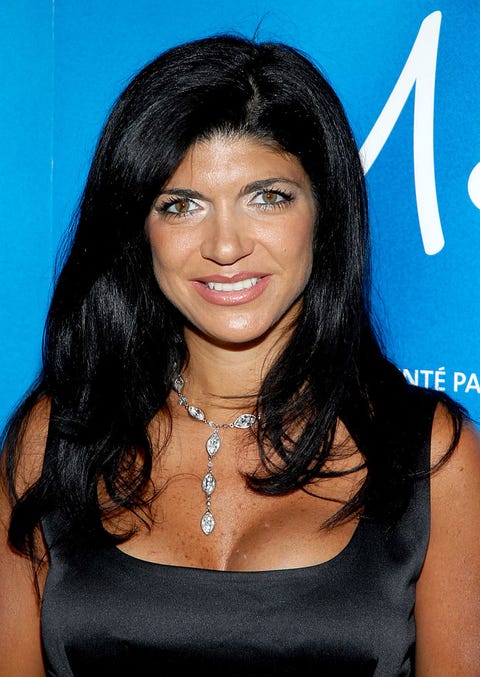 Teresa Giudice, 'The Real Housewives of New Jersey'
This tough-talking Italian girl became the center of the New Jersey series, and the drama that followed just in her first season provided viewers some of the best reality television that we had ever witnessed on Bravo. From her family's Romeo and Juliet-esque in-fighting to her own personal beef with different members of the RHONJ cast, Teresa always brought the heat.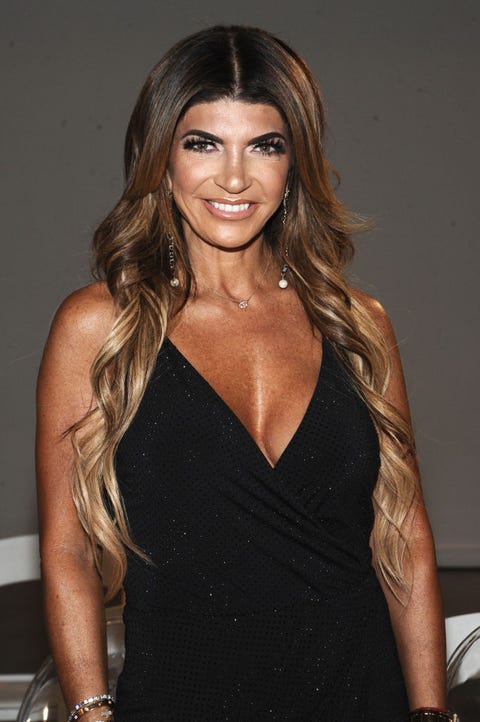 In 2014, Teresa was sentenced to 15 months in prison following an investigation that revealed that she and her husband Joe had engaged in serious criminal activity. The reality star served her time and was released in December of that year.
Equipped with a new lease on life, Teresa is now more zen than ever, throwing her energy into spending time with her family and working on her outer self in order to improve her inner self. She became a yoga enthusiast and even trained for a year to compete in a female body-building contest.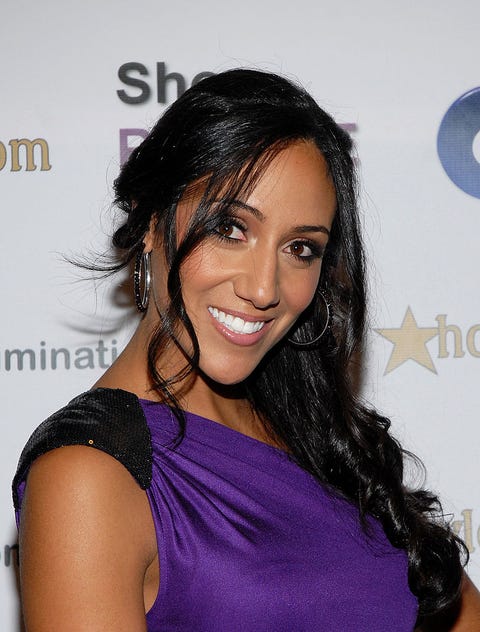 Melissa Gorga, 'The Real Housewives of New Jersey'
What should have been an easy introduction into the Real Housewives universe turned out to be a real nightmare for Melissa. Her husband's constant quarrels with his sister Teresa placed Melissa in a really bad situation, and real beef between the Gorgas and the Giudices built to the point that actual brawls between the families broke out. Talk about dramatic moments!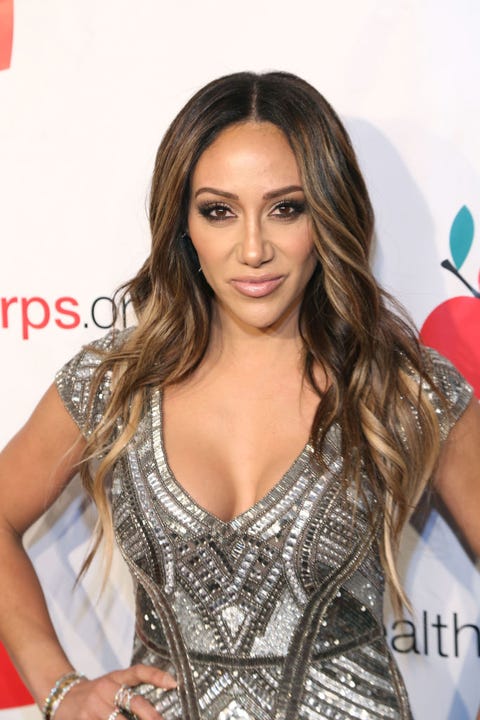 Today, Melissa and her sister-in-law aren't exactly besties (last season was especially tough on their relationship), but she and Teresa are trying to work it out for their families' sake. When she's not busy playing the middle man between Joe and Teresa, Melissa can be found at her clothing boutique Envy, which is flourishing by the day.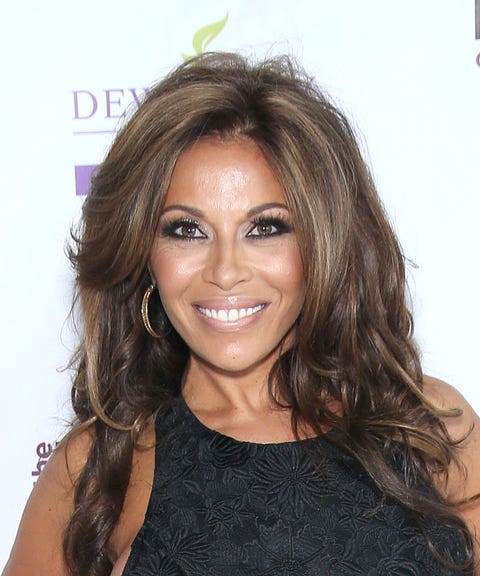 Dolores Cantania, 'The Real Housewives of New Jersey'
Teresa's longtime friend Dolores Cantania joined the show in season seven. The Jersey mother was tough as nails, loyal to a fault, and never afraid to speak her mind even if she ruffled a few feathers in the processed. Her personal life, specifically her relationship with ex-husband Frank, was a little different, but hey—they were making it work!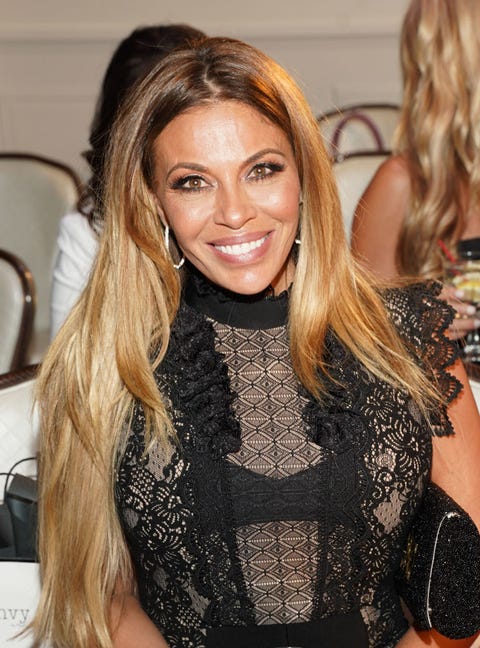 New look, same Dolores. The RHONJ star is still down to ride for her loved ones, but now, she's shifted her attention outwards towards her community; Dolores is active in a numerous local volunteering efforts in New Jersey and spends much of her time working in animal shelters or with women who have escaped domestic abuse.
What hasn't changed? Her relationship with Frank. What? It still works for them!
This content is created and maintained by a third party, and imported onto this page to help users provide their email addresses. You may be able to find more information about this and similar content at piano.io