34 Most Dramatic 'Real Housewives' Moments of All Time
Cocktails, crying, and catfights.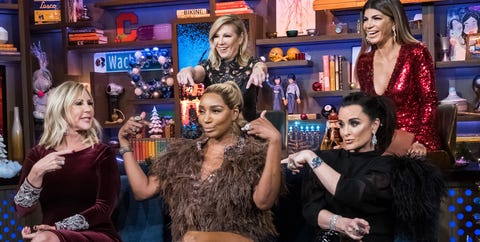 When The Real Housewives of Orange County first premiered in 2006, reality TV fans had no idea the potential of the world they were stepping into. Viewers were invited into the lives of these housewives, experiencing their ups and their downs and getting a peek into their lavish lifestyles. As the franchise grew to include rich and eccentric women from cities like Beverly Hills, Atlanta, and New York, the drama also increased tenfold—as it turns out, having a little money doesn't mean that you can't bring the theatrics every now and then.
Here, we look back at the most dramatic moments ever in Real Housewives history.
This content is created and maintained by a third party, and imported onto this page to help users provide their email addresses. You may be able to find more information about this and similar content at piano.io