A Look Back at First Ladies Throughout History
All hail these powerful women.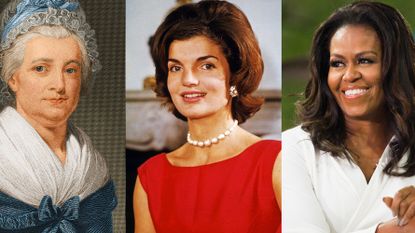 (Image credit: Getty Images)
Historically, the first lady of the United States has served as a pillar of support and strength for the president and his administration. Oftentimes, these politically-savvy women advance public policy at the same time, with modern first ladies taking on large-scale initiatives of their own. Here, we take a look at back at all of the women who've ruled the White House, beginning with Martha Washington in 1789.