30 Surprising 'Dawson's Creek' Facts You Probably Never Knew
In case you're bingeing it on Netflix right now like we are.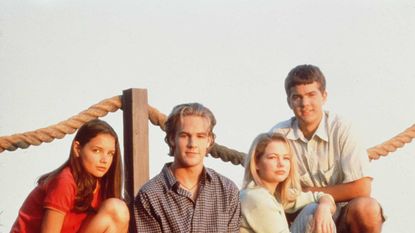 (Image credit: Getty Images)
It's been more than 20 years since Dawson's Creek originally premiered and, honestly, our lives have never been the same (...or over) since. From Joey and Pacey's on-and-off relationship to Dawson pining for Jen, the characters had us glued to our TVs for six seasons. Now, thanks to Netflix, a whole new generation is able to watch all of the drama that went down in Capeside, Massachusetts. Whether you're a new viewer or bingeing the show for the third time, allow us to present you with 30 surprising facts about Dawson's Creek. Warning: spoilers ahead.