35 Essential K-Pop Songs Every Fan Should Know
If you're just getting into the super-genre, here's where to start.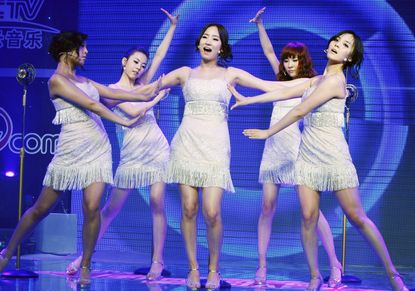 (Image credit: Getty)
BTS, Parasite, BLACKPINK, Squid Game...South Korean content is bigger than ever around the world. Through the Korean wave, or Hallyu, Korean pop culture has become a major driver of global culture, and at the center of it all is K-pop. Every music fan should at least check out the super-genre: K-pop is one of the most innovative forms of music, drawing from sub-genres and eras from around the world to create their own sound. Not to mention, K-pop fans are never bored: idol groups and soloists typically release new music every couple of months, with comebacks bringing massive videos, music show performances, and livestreams for fans. For any K-pop newbie who doesn't know where to start ('cause it is A. Lot.), here's your guide to the most essential k-pop songs, from the earliest groups to the latest hitmakers.
"I Know" - Seo Taiji and Boys (1992)
Concept: Hip-hop, techno, and rock fusion
Impact: The first Korean-made pop song to really blow up, this group is considered the pioneers of K-pop.
"Candy" - H.O.T (1996)
Concept: Cute/Bubblegum pop
Impact: H.O.T is considered the first K-pop idol group. The second single of their debut album "Candy" cemented their popularity, with the album selling 1.5 million copies.
"I'm Your Girl" - S.E.S (1998)
Concept: Schoolgirl love
Impact: S.E.S was the first K-pop big girl group, with the upbeat love song "I'm Your Girl" as their debut single.
"Perfect Man" - Shinhwa (2002)
Concept: Heartthrob
Impact: In addition to being the longest running idol group in K-pop, Shinhwa was the first group to have a successful career after leaving their first agency.
"No. 1" - BoA (2002)
Concept: Upbeat R&B
Impact: BoA's album No.1 was her first to top the K-pop charts, cementing her place as "Queen of K-pop."
"10 Minutes" - Lee Hyori (2003)
Concept: Sexy
Impact: "10 Minutes" was Lee Hyori's solo debut apart from her group Fin.K.L., and it was so popular 2003 was nicknamed "The Year of Hyori" in Korean media.
"Replay" - SHINee (2008)
Concept: Noona (older woman) love
Impact: SHINee went on to introduce new pop and dance sub-genres into K-pop (see "Ring Ding Dong"), but it all started with one of the best idol debuts ever.
"Mirotic" - TVXQ! (2008)
Concept: Sexy/Electro-pop
Impact: "Mirotic" is considered a staple song of K-pop, and it's the last TVXQ comeback with all five original members.
"Rainism" - Rain (2008)
Concept: Sexy
Impact: One hallmark of a K-pop song being iconic is that it's been covered tons of times, and "Rainism" definitely hits that mark.
"Gee" - Girls' Generation (2009)
Concept: Cute/Bubblegum pop
Impact: After "Gee," Girls' Generation became the "nation's girl group" of South Korea, and it also launched their international fandom.
"Sorry, Sorry" - Super Junior (2009)
Concept: Mature
Impact: "Sorry, Sorry" was the first K-pop song to become a social media dance craze, with multiple covers posted online, including one from a Philippines prison.
"Abracadabra" - Brown Eyed Girls (2009)
Concept: Sexy/Mature
Impact: The song was one of the first electro-pop songs, along with "Mirotic," helping the trend really take off in K-pop.
"Mister" - KARA (2009)
Concept: Sexy
Impact: The B-side song was a breakout hit, and it also made KARA super popular in Japan, so much that the Japanese music video is the only version we could find.
"Bad Girl, Good Girl" - miss A (2010)
Concept: Girl crush
Impact: Another iconic debut song, "Bad Girl Good Girl" was the first debut to reach no. 1 on the Gaon Digital Chart, Korea's standard hits chart.
"Nobody" - Wonder Girls (2010)
Concept: Retro
Impact: "Nobody" was the first idol group song to crack the Billboard Hot 100, thanks to its release in four different languages, including English.
"I Am the Best" - 2NE1 (2011)
Concept: Girl crush
Impact: This fierce song's considered the prototype for the badass, self-empowered "girl crush" song. It's also one of the few non-English K-pop songs to get airplay on American radio, after it was featured in a Microsoft commercial in 2014.
"Fantastic Baby" - BIGBANG (2012)
Concept: EDM
Impact: While the rest of the world was dancing to "Gangnam Style," k-pop fans were loving this EDM meets hip-hop track, an ambitious new sound from BIGBANG.
"Gangnam Style" - PSY (2012)
Concept: Millionaire
Impact: The first K-pop song that most Americans heard, and the first YouTube video to reach 1 billion views, with millions recreating the viral dance.
"Growl" - EXO (2013)
Concept: R&B
Impact: One of the most universally-loved K-pop songs ever, EXO even performed "Growl" at the 2018 Winter Olympics in Pyeongchang.
"Up and Down" - EXID (2013)
Concept: Sexy
Impact: Sometimes a viral fancam can revive a group. EXID became successful overnight after a clip of member Hani performing the song went viral two months after the comeback.
"Catallena" - Orange Caramel (2014)
Concept: Quirky/Odd
Impact: If you want to see how unique k-pop can get, look no further than the After School subunit (a smaller group of members) Orange Caramel and their most popular song.
"Eyes, Nose, Lips" - Taeyang (2014)
Concept: Ballad
Impact: Taeyang's considered Korea's "Prince of R&B," partly thanks to his vulnerable performance of this break-up ballad.
"Very Very Very" - I.O.I (2016)
Concept: Cute
Impact: This upbeat song won I.O.I, a project group made of winners from the reality show Produce 101, their first music show win.
"Spring Day" - BTS (2017)
Concept: Ballad
Impact: This emotional song about loss and grieving is BTS' longest-charting song on Korea's Melon chart, and is the group's biggest hit besides "Dynamite."
"Red Flavor" - Red Velvet (2017)
Concept: Bright/Summer
Impact: Maybe the K-pop summer song, "Red Flavor" was the group's first No. 1 on the Gaon Chart and it can always put a smile on a K-pop fan's face.
"Palette" - IU (2017)
Concept: Ballad/Nostalgic
Impact: In this soft pop song on self-reflection, IU's lovely songwriting and artistry shows why she's one of Korea's most beloved stars.
"Rollin'" - Brave Girls (2017)
Concept: Sexy
Impact: Brave Girls' re-emergence was the feel-good story of 2020, when "Rollin'" topped the charts after a video of Korean soldiers loving an old performance went viral.
"Move" - Taemin (2017)
Concept: Sexy
Impact: SHINee's maknae, or youngest member, Taemin became a solo star with this sexy, restrained track, and its hypnotic choreography.
"DDU-DU DDU-DU" - BLACKPINK (2018)
Concept: Girl crush
Impact: BLACKPINK became the first K-pop group to reach 1 billion YouTube views with this comeback, thanks to the video's stunning visuals and the member's unbreakable confidence.
"Feel Special" - TWICE (2019)
Concept: Elegant
Impact: With this uplifting track and empowering message, TWICE, the "Nation's Girl Group," topped several Billboard and Korean charts, and showed that they can still steal their fans' hearts as their music becomes more mature.
"HIP" - MAMAMOO (2019)
Concept: Girl crush/Retro
Impact: "HIP," a departure from MAMAMOO's retro image, became the group's first number-one hit on the Billboard World Digital Song Sales chart
"Butterfly" - LOONA (2019)
Concept: Elegant/Confident
Impact: This dream-pop, self-empowerment track has seriously impressive girl group choreography.
"Wannabe" - ITZY (2020)
Concept: Teen crush/Confident
Impact: ITZY's the epitome of "teen crush," a brighter form of girl crush that melds playfulness with confidence, and "Wannabe" is the group's biggest hit, with the "shoulder dance" choreography taking over social media.
"God's Menu" - Stray Kids (2020)
Concept: Dark
Impact: This intense track brought Stray Kids from rising stars to industry powerhouses, thanks to the powerful EDM drop and the members' performances.
"LA DI DA" - EVERGLOW (2020)
Concept: Retro/Teen crush
Impact: In a year of '80s-inspired tracks, "LA DI DA" took the retro sound and brought it to the future, with EVERGLOW brushing off the haters in badass form.
Celebrity news, beauty, fashion advice, and fascinating features, delivered straight to your inbox!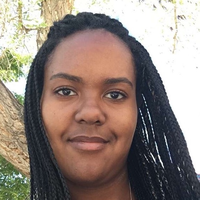 Contributing Culture Editor
Quinci LeGardye is a Contributing Culture Editor who covers TV, movies, Korean entertainment, books, and pop culture. When she isn't writing or checking Twitter, she's probably watching the latest K-drama or giving a concert performance in her car.