Olivia Wilde Is Helping the World Re-think How We Give
Actress Olivia Wilde is helping the world re-think how we give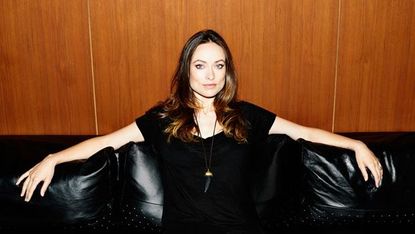 (Image credit: Peter Hapak)
Marie Claire Newsletter
Celebrity news, beauty, fashion advice, and fascinating features, delivered straight to your inbox!
Thank you for signing up to Marie Claire. You will receive a verification email shortly.
There was a problem. Please refresh the page and try again.
Who: Olivia Wilde, Cofounder, Conscious Commerce
Day Job: Actress.
Driving Force: In the Kolkata, India, slum of Kalighat, prostitution is a family business—passed on from mothers, themselves sometimes born into sex slavery, to their unwitting daughters, who can be forced to take up the trade as early as age 13. Even children who are spared live in unspeakable conditions, sleeping in the same rooms where their mothers see clients. It's the kind of thing that can be so depressing that it's hard to know where to begin, which is what makes 30-year-old Olivia Wilde's Conscious Commerce so inspiring.
Griping for Good: "I don't mean to sound ungrateful to the people who give money to charities," Wilde says. "But I yearn for a better way, a more consistent way, to give." It's an odd sentiment coming from someone who spends as much time as Wilde does raising money, most prominently as a board member of Artists for Peace and Justice, which focuses on education, health care, and the arts in Haiti. But it's also fitting that Wilde—who was born to journalist parents and whose big sister is a civil rights lawyer—would raise her voice against the philanthropic status quo. It's a system, she says, "where people think: I'm going to live my life and not really think about the developing world, and then on Christmas, I'll cut a check."


The Big Idea: Wilde launched Conscious Commerce with her friend Barbara Burchfield. Last October, the pair hooked up with Anthropologie and designer Yoana Baraschi to create and sell a tea dress, donating $100,000 in proceeds to New Light, which works to keep Kolkata girls from being forced into the sex trade.
The Big Picture: "There's a certain amount of cynicism connected to philanthropy," Wilde says. "But I'm optimistic. I want to show people not to lose hope."
Get Involved: consciousco.co or donate to Shining Hope for Communities or New Light
Related: 19 Other Women Who Are Changing the World
Photo via Peter Hapak
Celebrity news, beauty, fashion advice, and fascinating features, delivered straight to your inbox!