Miss World Will No Longer Have a Swimsuit Competition
Save the bikinis for the beach.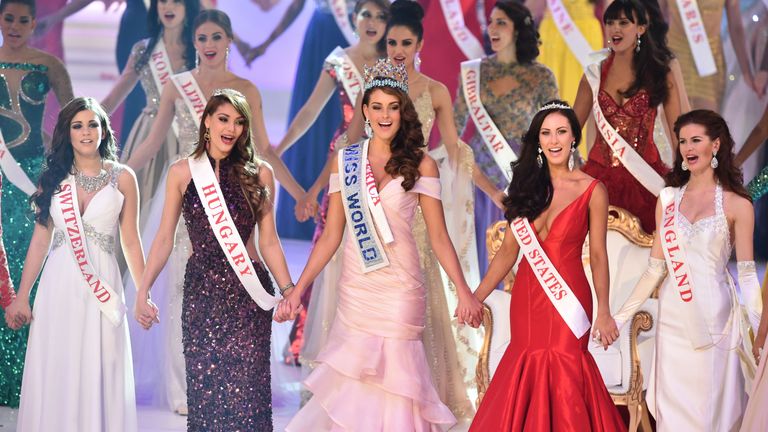 (Image credit: Getty Images)
Miss World, the oldest international beauty pageant which, fun fact, is formally known as the Festival Bikini Contest, will axe its swimsuit portion in 2015.
"The organization has decided to take itself out of the swimsuit world because it isn't the path they're trying to take," said Chris Wilmer, the national director of the Miss World America group."It's not just a beauty contest, it's beauty with a purpose. There didn't seem to be a purpose to have the swimsuit."
Suffice it to say, this is a big move for the 63-year-old competition, but one that still has us asking: what took so long?
(Despite the good news, we are disappointed to learn that the competition will still feature a beachwear round, just not with bikinis. As far as we're concerned, whether or not a participant cuts a fine figure in a sarong isn't further testament to her character.)
At the end of the day, Miss World's decision to nix its most blatantly sexist practices is a step in the right direction, and chairwoman Julia Morley did have some pretty encouraging words about their new vision. "I don't need to see women just walking up and down in bikinis," she told ELLE. "It doesn't do anything for the woman. And it doesn't do anything for any of us."
"I don't care if someone has a bottom two inches bigger than someone else's," she continued. "We don't want to just make them feel like they are walking bodies, you know?"
We couldn't agree more.
You should also check out:
The 20 Best Moments for Women in 2014
Introducing Average Barbie: Complete With Acne, Stretch Marks, and Cellulite