The State of Women on TV: Lena Dunham, Mindy Kaling, and Kristen Wiig Get Candid at Sundance
On Park City's "Power of Story: Serious Ladies" panel, shit got real.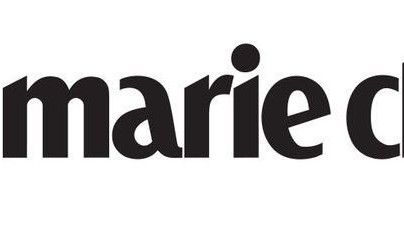 (Image credit: Marie Claire)
Marie Claire Newsletter
Celebrity news, beauty, fashion advice, and fascinating features, delivered straight to your inbox!
Thank you for signing up to Marie Claire. You will receive a verification email shortly.
There was a problem. Please refresh the page and try again.
This weekend's most sought-after Sundance Film Festival ticket wasn't actually to a movie. Audiences clamored instead to get into "Power of Story: Serious Ladies," a panel discussion anchored by Lena Dunham, Mindy Kaling, Kristen Wiig, Orange Is the New Black show runner Jenji Kohan, and New Yorker TV critic Emily Nussbaum.
The kick-ass #PowerOfStory panel #Sundance2015 pic.twitter.com/hHmL5tgO29January 24, 2015
See more
It's an impressive gathering of women—if a bit random, according to Girls creator Dunham, who compared some all-female panels to "the thing where it's the only two gay people in a small town so you set them up even though they have nothing in common."
That's the candid tone the whole conversation took. Kohan argued that television offers more opportunities for women than film, a precedent Kaling dated back to the days of I Love Lucy and The Mary Tyler Moore Show. "Shonda Rhimes has a bunch of shows and they're all starring dark-skinned women," Kaling said. "And they get huge ratings." Despite creating Weeds and Orange Is the New Black, Kohan lamented that the only movies she's asked to write focus on "weddings and moms." Dunham recalled bad meetings with male executives—"'We loved your movie, it was so fresh, we've never seen anything like it—do you want to write the Strawberry Shortcake movie?'"
While she finds TV (and her current platform, Netflix) more progressive media, Kohan still faced many naysayers as an up-and-comer. "One of my favorites was a male comedy writer told me, 'If God had meant for women to be in a writer's room, he wouldn't have made tits so distracting.'"
To Kaling, feminism can be a sticky wicket on the creation front. "When you're a feminist, there's a side of you that can be a little bit…prescriptive, and I want to show the character as an ideal for all women, especially Indian-American women, who are not represented on television. Then you get a really fucking boring character."
Dunham perceives a whole new kind of sexism on the character front. "There's a reason people have trouble differentiating between me and my character, Mindy and her character. We basically share a name; there are stylistic similarities; we have the same voice; we have the same face. But at the end of the day, I don't think that like, Larry David or Woody Allen or anyone else playing some version of themselves is walking around with a million people who think that everything they say in their films is [what they actually believe]. I mean, Woody Allen is proof that people don't think that everything he says in their films is stuff that he does because, all he was doing was makin' out with 17-year-olds for years and we didn't say a word about it…No one went, 'Oh Woody Allen's making out with a 17-year-old in Manhattan. I guess he's a real perv.'"
"I don't mind being asked about my femininity. I just don't like being asked lazy questions." -@LenaDunham #PowerOfStory #Sundance2015January 24, 2015
See more
During much of this exchange, Wiig was quiet, maybe feeling out of place as the lone panelist without her own TV show. She admitted to struggling with the consequences of her fame—"I also don't want anyone to know anything about me, in not a healthy way I think." About being recognized, she admitted, "It's weird. And it's kind of awful sometimes [laughs]…it can be difficult when you just want to be the person you were when you could just walk down the street and you know that the person who sees you isn't going to, like, take a picture or tell someone [miming texting], 'I just saw Kristen Wiig.'…I really don't want to sound like a douchebag who's like, annoyed by it...there's just no privacy anymore, and so sometimes it really bums me out."
Toward the end of the Q&A, an audience member asked about the panelists' personal politics. While Kohan denounced fundamentalism, Wiig championed higher-quality food for schoolchildren, and Kaling stood up for women's reproductive rights. Dunham, the most recent college student of the group, echoed the sentiments of the documentary Hunting Ground, which debuted Friday at Sundance. "Women on college campuses actually are some of the most privileged women with the loudest platforms to tell their stories—most of them are middle class,
most of them are white, and they still can't be heard as survivors of sexual assault," Dunham said. "And so even though campus assault could almost be perceived as a little bit of a red herring that prevents us from looking at the fact that sexual assault is everywhere, and women are never heard, I think that campuses are a great place to start because that's where we're being educated and that's where we're told we're going to be safe," she concluded, to enthusiastic applause from the whole room.
"I refuse to see myself as an underdog. My parents raised me with the entitlement of a tall blonde man." - @MindyKaling #PowerOfStoryJanuary 24, 2015
See more
Still, the event's most memorable line belonged to Kaling. "I have a personality defect where I sort of refuse to see myself as an underdog [laughs] and it has like gotten me into, like, a lot of trouble but it is also the reason for my success [applause]…[My parents] raised me with the entitlement of a tall, blonde, white man I guess [laughter and applause]. That's a way to do it, just picture yourself as Armie Hammer on the outside."
Watch the panel here:
You should also check out:
Marie Claire at Sundance: What We're Seeing in Park City
Here's Your First Look at Tina Fey's New Netflix Comedy
The Conversation Around Better Roles for Women in Hollywood Is Heating Up Big-Time
Celebrity news, beauty, fashion advice, and fascinating features, delivered straight to your inbox!