Indiana Sentences a Woman with Feticide for the First Time, a Pivotal Case in the Fight for Reproductive Rights
She's facing 20 years for what she says was a miscarriage.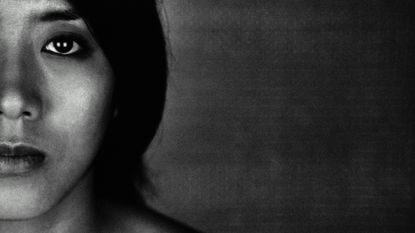 (Image credit: Getty Images)
Marie Claire Newsletter
Celebrity news, beauty, fashion advice, and fascinating features, delivered straight to your inbox!
Thank you for signing up to Marie Claire. You will receive a verification email shortly.
There was a problem. Please refresh the page and try again.
This morning, 33-year-old Purvi Patel from Indiana was sentenced to up to 20 in prison for feticide and neglect of a dependent.
Purvi Patel made headlines back in July 2013 when she was arrested for a complicated early delivery. The gist: Patel was 24 weeks pregnant when she gave birth at home prematurely and, thinking the fetus was stillborn, she left it in a dumpster behind her family's restaurant. According to local CBS affiliate WSBT, Patel has said that she was too shocked at the time to think of calling 911. When she arrived at St. Joseph hospital in Mishawaka, Indiana, she initially denied the premature birth, but later admitted that she'd undergone a very early delivery.
According to Patel's lawyers, the single and unmarried Patel didn't want her conservative Indian parents (who condemn sex outside marriage) to find out about the pregnancy, which was a result of an affair with a married co-worker. She also didn't know how far along she was.
The main controversy in Patel's case is whether her 24-week old fetus was still alive at birth or was a stillborn. According to The Guardian, a medical witness for the case testified that a 24-week fetus couldn't survive outside the womb. But, on the flip side, a forensic pathologist claimed that the baby was alive at birth. Despite the clashing evidence, an Indiana jury convicted Patel on both counts.
Another twist in the case is that state officials claim Patel also illegally purchased abortion drugs online and tried to terminate her pregnancy. But a toxicology report showed that there were no traces of the drug in her bloodstream.
Patel's case has reproductive rights activists worried about whether vague and broad laws end up criminalizing pregnancy. In 2011, Indiana prosecuted Bei Bei Shuai, a Chinese immigrant who tried to commit suicide while pregnant. The charges against her were eventually dropped.
Indiana's feticide laws were originally enacted against illegal abortion providers, and the state is not alone. According to the NCSL, at least 38 states have fetal homicide laws that that could jeopardize a women's right to choose abortion.
Patel is reportedly appealing the sentence.
You should also check out:
Woman Sentenced to Over a Year in Prison For Getting Her Daughter 'Abortion Pills'
I Survived Prison: What Really Happens Behind Bars
Celebrity news, beauty, fashion advice, and fascinating features, delivered straight to your inbox!
Jennifer Chowdhury is an independent journalist based in New York City and Bangladesh. She covers the South Asian and Muslim diaspora with a specific focus on gender rights. She is passionate about covering stories on women of color around the world whose voices are stifled by patriarchal attitudes, systematic racism and socioeconomic burdens.