The Best Cultural Palate Cleansers for When You Need a Break from Binging
TV critics (including Emily Nussbaum) weigh in on what they watch between watching.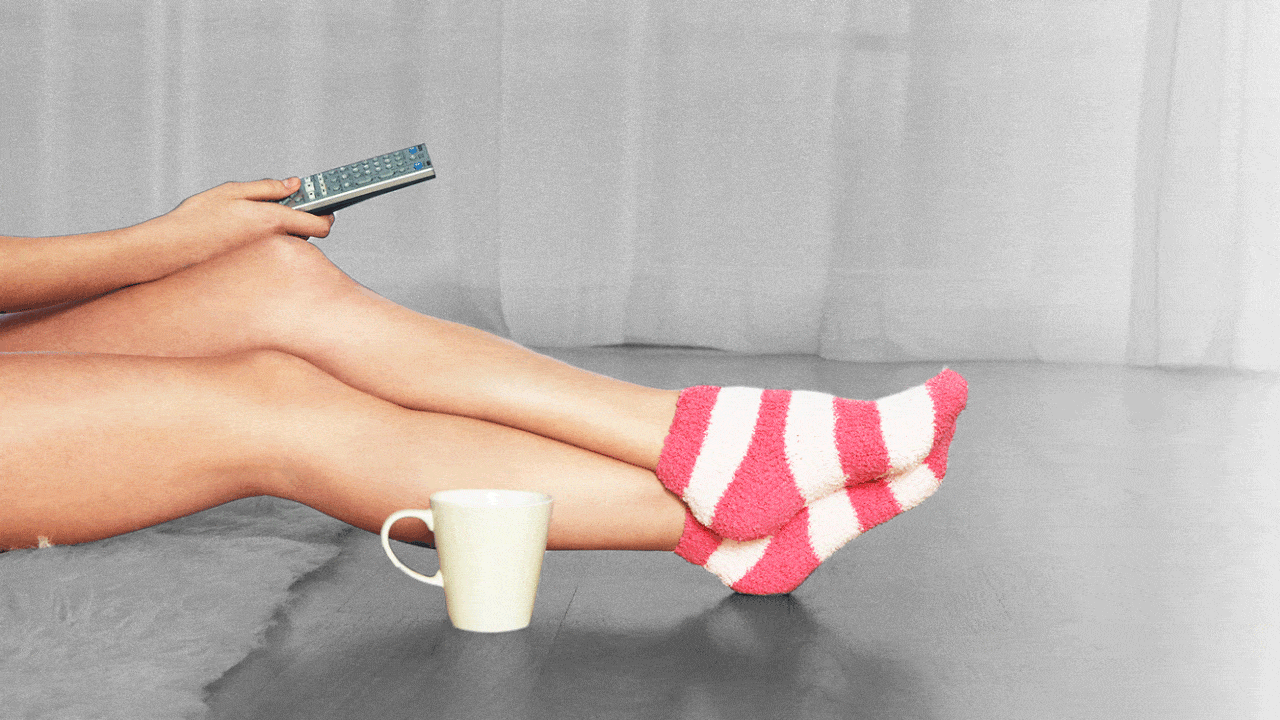 (Image credit: Archives)
Marie Claire Newsletter
Celebrity news, beauty, fashion advice, and fascinating features, delivered straight to your inbox!
Thank you for signing up to Marie Claire. You will receive a verification email shortly.
There was a problem. Please refresh the page and try again.
Binge-watching "good" TV can feel like a chore. And I'm not talking about mainlining Ellen (totally counts as a good show, don't question it). I'm talking about the critically acclaimed, NPR-approved shows that make up the much-touted "golden age of television." Consuming these shows in record time is equal parts exhilarating and panic-inducing. It's an emotional marathon, often leading to all-nighters (cough,The OA, cough), and frequently necessitates a bit of recovery time before moving onto the next binge. Basically, it's work.
There were 455 original scripted programs on American TV in 2016 alone, which amounts to a lot of time staring at a screen and wondering who's going to finally die, finally kiss, finally take control of the government, or finally do all of the above. And not just time. Mental energy.
Netflix released a statement back in December, saying that 59 percent of members pause for an average of three days after binge watching a series, and—during their break—61 percent watch a movie to fill the void. So, what are the best cultural palate cleansers to wipe off all that grime left over from your recent binge? In order to get expert advice, I turned to the people who need their palate cleansed the most: culture critics whose job it is to consume massive amounts of entertainment in very little time.
'Law & Order'/Serialized Dramas
"My only real answer is Law & Order or Law & Order: SVU. I am a completist and I find their repetition soothing," says Emily Nussbaum, the television critic for The New Yorker.
Nussbaum isn't the only one whose mental Altoid comes in the form of a reliable, if not predictable procedural. For many critics and non-critics alike, the appeal of Law & Order-ly television is that episodes don't leave any residue. Like CSI, NCIS, and Criminal Minds, it keeps story arcs contained within each hour long block. Sure, there may be some interpersonal conflicts at the office every once in awhile, or a very special mid-season double episode feature that has a total of one immediately resolved cliff hanger (IT WAS THE NEIGHBOR ALL ALONG!), but nothing you'll lie awake thinking about.
Literally Any Romantic Comedy
Entertainment writer Keah Brown opts for something a little lighter to counteract the darkness in shows like Netflix's Jessica Jones. "I like to watch romantic comedies," she says. "If I'm not watching romantic comedies, I'm watching something from my childhood that brings me a sense of joyful nostalgia...like Rogers & Hammerstein's Cinderella and the 1990s remake of Annie."
Arguably, romantic comedies provide the exact same snappy open-and-shut case as American crime procedurals. There may be less death—unless you're watching Four Weddings and a Funeral, Just Like Heaven, Shakespeare in Love (RIP Christopher Marlowe), or any movie with the "can the widow find love again?" story arc (spoiler: yes)—but by the time the credits roll around, all your questions have been answered, and there's no doubt in your mind that everyone involved will be able to move on with their lives thanks to little more than a thirty minute phone call with a therapist.
But romantic comedies offer something that crime can't: the opportunity to reconnect with our youthful naivete when we once thought that creepy behavior translated to adorable rather than sketchy AF. Remember when everything was black and white, when it was safe to assume girls enjoyed being lifted off the ground and thrown onto hard surfaces in an act of animalistic passion, and that anyone's desires could be generalized based on their gender and sexuality? The days when stalking by way of stealing high-powered career woman Katherine Heigl's planner was just plain old cheeky, dating someone as part of a bet was 100% excusable, and female journalists could sleep with their sources with little to no consequence? What a lovely dream.
The Entire Lineup on HGTV and The Food Network
Of course, HGTV and The Food Network offer up their own supply of cleansers. "I love all those house flipping, changing, whatever shows," says Valentina Valentini, a frequent contributor for sites like Variety, Los Angeles Times, and ET Online. "Sometimes I'm barely paying attention, but that's what I need." Watching a close up of sugar swirl with flour and vanilla extract in a professional-grade Cuisinart mixer is a satisfying experience for anyone, and has the erasing properties of, well, a chalkboard eraser when used with the special chalkboard eraser spray.
Oldies But Goodies
"I frequently will re-watch a comedy I love when I want to give my brain a break, because I already know so much of what's going to happen," says Sonia Saraiya of Variety. "I'll flip on an Archer episode after filing something stressful. I'll also do that with Arrested Development, which is one of my favorite shows ever, with episodes I've watched dozens of times and still don't get tired of."
The nice thing about old favorites is that there's no need to sacrifice quality in order to give your brain a break—you've already done the processing and analyzing the first time around, and now it's just about reveling in every facet of the show that made you love it to begin with. Archer and Arrested Development are joke-dense, intellectually stimulating and do initially require your full attention. But once you spot the easter eggs, get the references, and notice the tiniest of details, you're free to relegate them to high-brow background noise.
Simple Chuckles
Personally, I will never stop preaching the health benefits of Bob's Burgers (which can also fall into the Oldies but Goodies category above) and the criminally underrated, short-lived, FOX show The Grinder. If you're looking for something to make the world seem more tolerable, your heart feel lighter, your eyes feel rested, and your soul feel pure before you start watching the latest slow-burn murder mystery imported from the Nordic Circle and available as a Netflix original, both shows can— and will—rejuvenate you to your core. They're like if a bunch of golden retriever puppies leapt out of the L.L. Bean catalog, came over to your house, gave you a hug and a bag of your favorite take-out comfort food with extra sauce on the side (assuming that's what you're into), but then had somewhere to go after so you're not stuck taking care of a pack of dogs that you didn't necessarily want in the first place. That is to say, both FOX comedies leave you with a warm, fuzzy feeling that only shows about happy, functional families with children that act like actual kids, well-meaning if not occasionally bumbling parents, and feature the highs and lows of working in a mom and pop business can.
Follow Marie Claire on Facebook for the latest celeb news, beauty tips, fascinating reads, livestream video, and more.
Celebrity news, beauty, fashion advice, and fascinating features, delivered straight to your inbox!
Sonia Weiser is a Brooklyn-based journalist. She's previously written for The New York Times, The Boston Globe, TIME, New York Magazine, among others. Follow her at @weischoice and see her work at soniaweiser.wordpress.com.