The Spy Next Door
When Elizabeth Hanson was killed by al Qaeda, her friends and family were astonished to learn that the bubbly, athletic, Facebooking 30-year-old was actually a high-level secret agent in the CIA.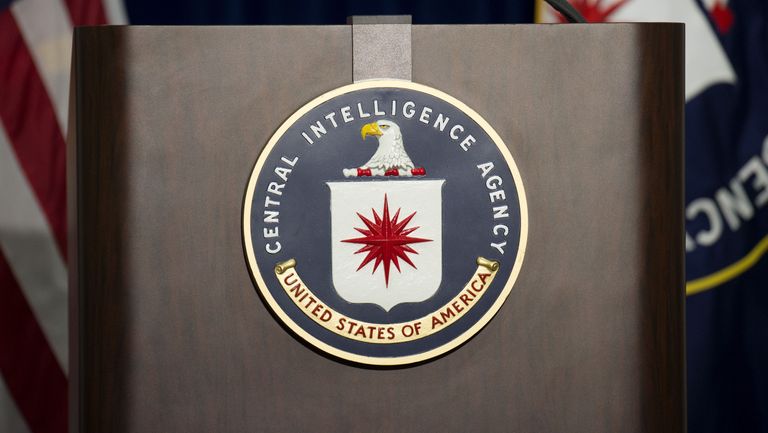 (Image credit: Getty Images)
The story exploded onto the wires on December 30, 2009. A bomb had ripped through a U.S. military outpost in Afghanistan, and American civilians were among the dead. Within hours, it was updated: "Suicide Bomber Killed CIA Operatives," read the headline on the New York Times website. CIA Director Leon Panetta issued a solemn press release the next morning confirming that seven employees working at a remote base had been killed in the second deadliest attack on the agency in its history (after Beirut in 1983). Though no names were given, some victims' families and friends started posting memorials on Facebook, and soon confidential details began appearing in American and international papers and on the Web. By January 5, several of those killed had already been identified in the national press when The Daily Beast outed one more: 30-year-old Elizabeth Hanson.
Exactly how the pretty, athletic, Midwestern girl ended up on the front lines of America's War on Terror remains a mystery. Growing up on an affluent block in Rockford, Illinois—a down-on-its-luck manufacturing city stuck in the flat expanse between Chicago and Milwaukee—Hanson attended Keith Country Day School (where she was voted "Most Talkative" senior year by her 20 classmates), played tennis, wore J.Crew turtleneck sweaters, drove a red Range Rover, and listened to James Taylor. She was notoriously goofy, especially with Meredith Shippee, her best friend in high school. "Elizabeth had a smart-ass comment for everything," says Shippee. "I called her Queen of the Comeback."
But "Elizabeth had a tough childhood," says an anonymous family friend. Her father, once a highly successful mergers and acquisitions man in Chicago, nearly died from a severe allergic reaction to mold when Hanson was 7, and was left with some brain damage. Hanson was "sweet and patient with him, protective, and even proud of him," says Stacey Jones, a friend since middle school. As a result, says Jones, "Elizabeth never worried about being the most popular. She wanted to be a good person." A male friend from high school, who remained close with Hanson until her death and wishes to remain anonymous, says Hanson "wouldn't hurt a fly, and she would take a bullet for anyone." Hanson once told him he was capable of much more than a career in general dentistry, which inspired him to become an oral surgeon.
A math and science geek, Hanson was a driven, ambitious student. "We were pretty nerdy," says Shippee. "There were no drunken parties for us. We were focused on getting out of Dodge." In 1997, Hanson headed east to Colby College, a small liberal arts school in Maine known for its economics and government programs. There, she became a resident adviser and volunteer emergency medical technician, tending to inebriated classmates on Saturday nights. Lindsay McGeehan, a good friend at Colby, says that Hanson liked to wake at dawn for crew practice or to beat the lift lines at nearby Sugarloaf Mountain. She was fascinated by Russia—she spent one "Jan Plan" (the school's monthlong winter term) studying there, complemented her Economics major with a minor in Russian Language and Literature, and read Anna Karenina 10 times.
A stint volunteering for Senator Joe Lieberman in 2000 suggests Hanson had an interest in politics. "Liz was a person with a sense of purpose, who valued the idea of 'duty'—whether to her friends or to strangers," says Stan O'Loughlin, one of Hanson's close friends from Colby. After September 11, which happened during her senior year, when every college student is keenly focusing on the future, Hanson wrote a thesis titled "Faithless Heathens: Scriptural Economics of Judaism, Christianity, and Islam," comparing the three religions' views on money. Given the enormous wave of patriotism that washed over the U.S. at the time, it's not surprising that Hanson was inspired to serve her country—and she was uniquely positioned to land a job with the CIA.
The anonymous family friend says that the agency recruits heavily from the Colby campus, and has done so since at least the '80s, when reports of student protests against the practice made the national news. (A spokesman for Colby denied any CIA presence on campus.) "It's all who you fall into place with in school," he says. "You have to hang out with the right people." By senior year, not only was Hanson hanging out with the right people, he says, but recruiters took notice of her thesis. "She was a careful, driven person, and she was positioning herself for certain things," says the family friend. "She was laying the groundwork." Lindsay Moran, a former covert operative and author of Blowing My Cover: My Life as a CIA Spy, believes that, like herself, Hanson was probably attracted by the work, and the intrigue, of the CIA. "You can serve your country and be patriotic, while at the same time live overseas and have a glamorous life," she says.
After graduating in 2002, Hanson and Shippee shared a walk-up apartment in New York's Greenwich Village. Hanson loved getting cupcakes from Magnolia Bakery. The two roommates hung out at Vbar, a wine bar owned by their neighbor, and once sat next to Elvis Costello at Nobu. But after about six months, Hanson "had had it with New York," according to Shippee. Hanson moved to California briefly, according to the family friend, and finally landed in Arlington, Virginia, where she likely began her CIA training in earnest. She lived with a boyfriend from college whose parents (also Colby alumni) both worked for the State Department.
"After college, it was always hard to keep tabs on Elizabeth," says McGeehan. Hanson posted snapshots of her adventures, to places like London and New Zealand, on Facebook—but never appeared in the photos herself. She'd pop up randomly at birthday parties and get-togethers in Manhattan, D.C., and Chicago, but rarely spoke of her work. "She'd play it off as not dangerous. She'd change the subject," says Jones. "She always made it sound like wherever she was going, she'd be staying in a fancy hotel." Like most people in Rockford, Jones assumed that her beautiful, ambitious friend had a cushy State Department post that sent her hopping from continent to continent.
Hanson was an analyst, not a field operative, but still she would have had to keep her identity a secret. "People in this sort of work generally have no social life outside of their colleagues," says Moran, adding that Hanson likely would have had to keep her friends and family on the periphery. So how did an analyst end up in one of the most dangerous foreign posts in the world? "I have to believe that she was a very promising officer in her field to have been involved in such a high-profile case," says Moran. "She was at the tip of the spear in the fight on terrorism."
Some of her friends and family were concerned about the dangers of her latest post. When Hanson e-mailed Jones from Afghanistan last September, saying, "Yeah, I'll try not to get shot," Jones laughed it off, figuring Hanson was cracking wise. But by December, when Hanson e-mailed Jones from an airport on holiday break in Rockford, Jones thought her confident friend seemed nervous. "She said, 'Make sure you e-mail me all the time because I know I'm going to be lonely and need access to the real world,'" Jones says. "I had a bad feeling."
On December 30, Hanson waited with her intelligence team at Forward Operating Base Chapman, a major U.S. counterterrorism hub in Afghanistan. Her boss, the base chief, was about to meet a superstar asset named Humam Khalil Abu-Mulal al-Balawi, a Jordanian doctor who had penetrated al Qaeda's ranks and promised information on Osama bin Laden's second in command. It was a huge day for the agency, the culmination of years of work that would end, they hoped, with the key to finding bin Laden. And it was a big day for Hanson, who would be assisting in the high-profile debriefing. The meeting was so momentous that the White House had been alerted and expected a phone call immediately afterward.
At around noon, a CIA security officer picked up al-Balawi at a border crossing and, after switching to a red Toyota Corolla with tinted windows, drove him the 40 minutes to the remote base. They passed through its outer wall, patrolled by AK-47-wielding Afghan security men on concrete watchtowers. A U.S. Army vehicle escorted them through a second wall topped with barbed wire, and then a third gate manned by American soldiers. (Experts are still baffled that al-Balawi was not searched on his way into the compound.) At about 4:30 p.m., the vehicles stopped at a makeshift interrogation center, where Hanson and her colleagues were waiting.
Al-Balawi, wearing a yellow turban and sunglasses, a shawl covering his head and upper body, stepped out of the car. He started to pray: There is no god but God, his hand in his pocket. A security guard who hadn't heard this approached and asked him to remove his hand so he could be searched. That's when al-Balawi triggered a hidden bomb strapped to his chest. There was a great flash of white light as thousands of steel pellets ripped through everything and everyone around him, including Hanson.
Today, with so little information available to them, Hanson's inner circle are left to ruminate on why their friend chose this path. Jones has a theory: "Joining the CIA was a way to be part of something bigger than herself," she says. "She always had a purpose, and if she felt like what she was doing over there was worth it, then that's all that mattered to her." Hanson requested in her will that a scholarship in her name be established at Colby.
President Obama wrote a letter to CIA officers on the New Year's Eve following Hanson's death, thanking them for "serving in the shadows," making "sacrifices unknown to your fellow citizens, your friends, and even your families." A new star was carved into the CIA's Memorial Wall in Langley, Virginia. But for Hanson's family and friends, the true story of her choices, her career, and her life in the shadows will remain a mystery.