40 Gorgeous Photos of Princess Diana You've Never Seen Before
It's all about the lesser-known moments.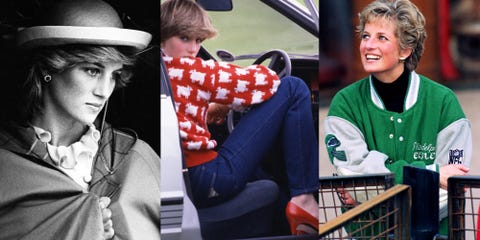 There are certain Princess Diana moments that will live in our memory forever—like her wedding day, with Prince Charles in that monumental silk and taffeta-lace wedding gown, or her leaving the hospital after Prince William was born. But considering that the royal English rose was practically always in the spotlight, we treasure lesser-seen moments that were captured during her tragically short lifetime. Here, find 17 beautiful images of the late Princess of Wales.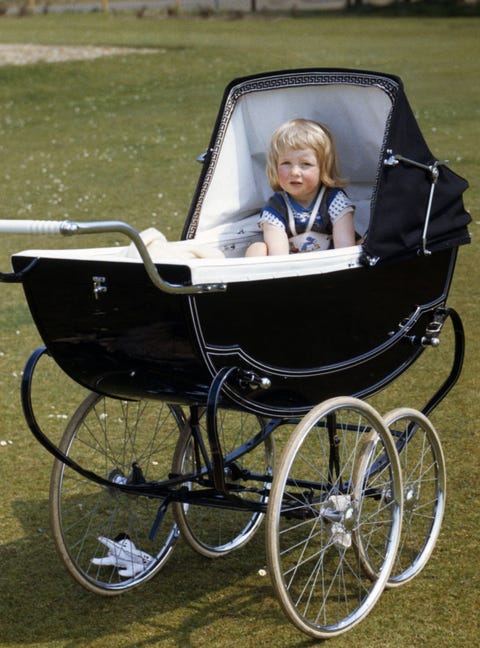 1963
A young Diana Spencer rides in a pram stroller at her home on the Sandringham estate in Norfolk.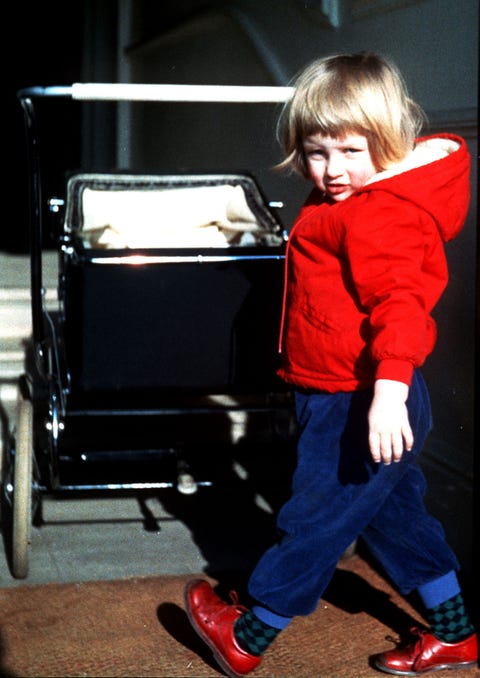 1964
Diana wears a bright red puffer jacket and blue corduroy pants as she plays with dolls at her family home in Norfolk.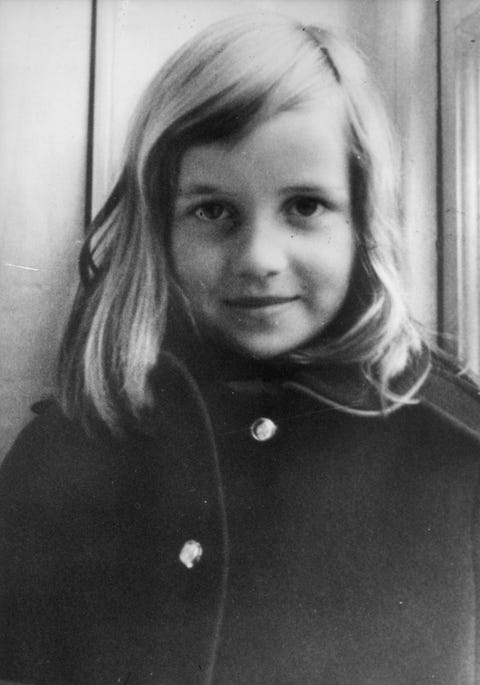 1965
Posing for a portrait in a peacoat as a child.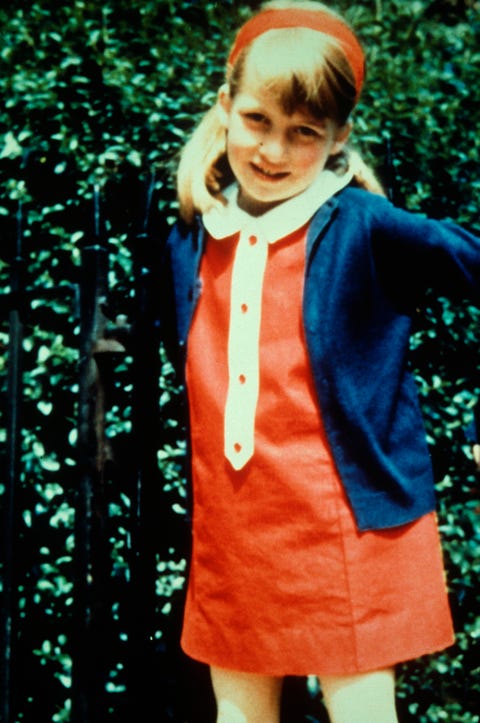 Hulton Deutsch
Getty Images
1967
Always the stylish one, a six year old Diana Spencer pairs her red collared smock dress with a matching headband and blue cardigan.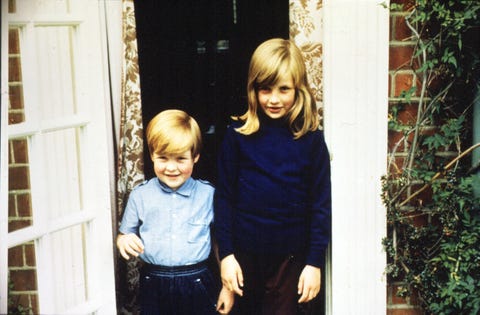 1968
Diana poses in the doorway to her family's home, Park House, with her younger brother Charles. He later became the 9th Earl of Spencer.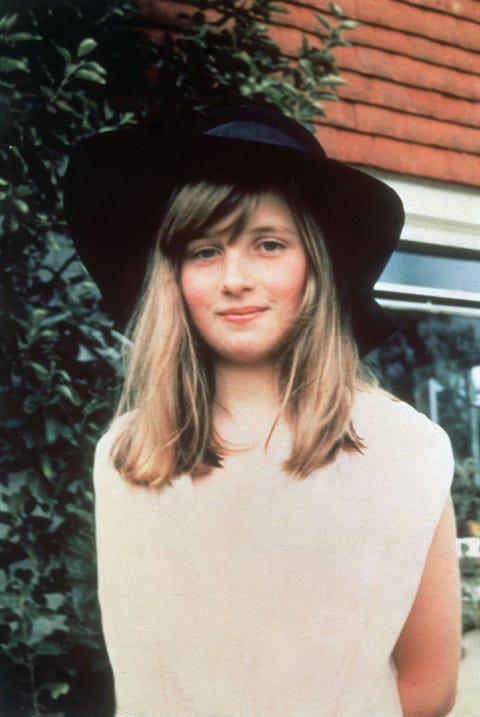 Summer of 1971
During a summer holiday in West Sussex, she dons a wide-brimmed felt hat.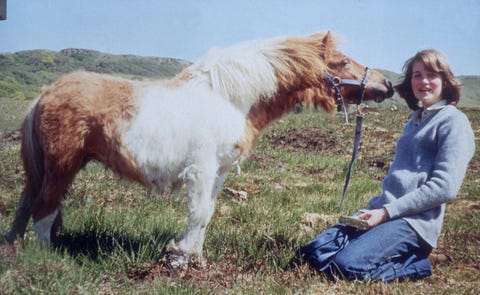 1974
Getting kissed by her pet pony named Scuffle.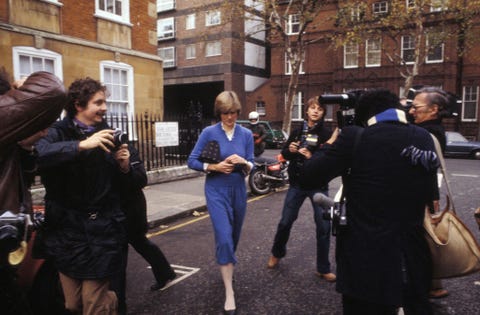 January 1980
As Prince Charles and Diana's relationship becomes more serious, the press begin to flood the nineteen year old whenever she leaves her apartment.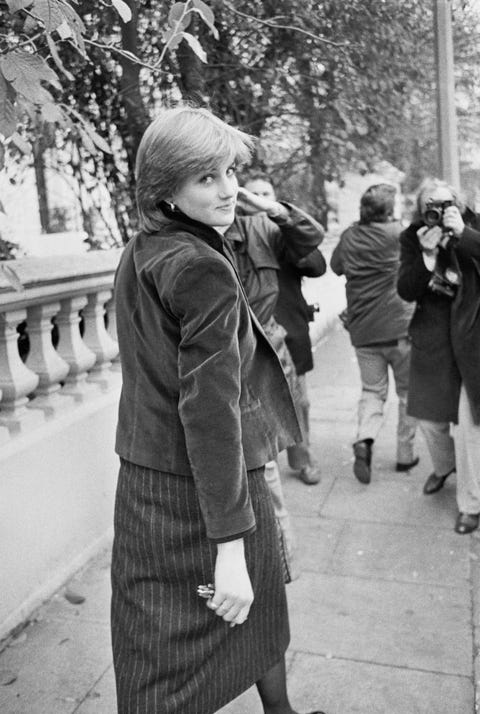 November 1980
In February 1980, the royal couple announced their engagement outside Buckingham Palace. At just nineteen years old, Diana Spencer was set to marry the future King of England in July 1981.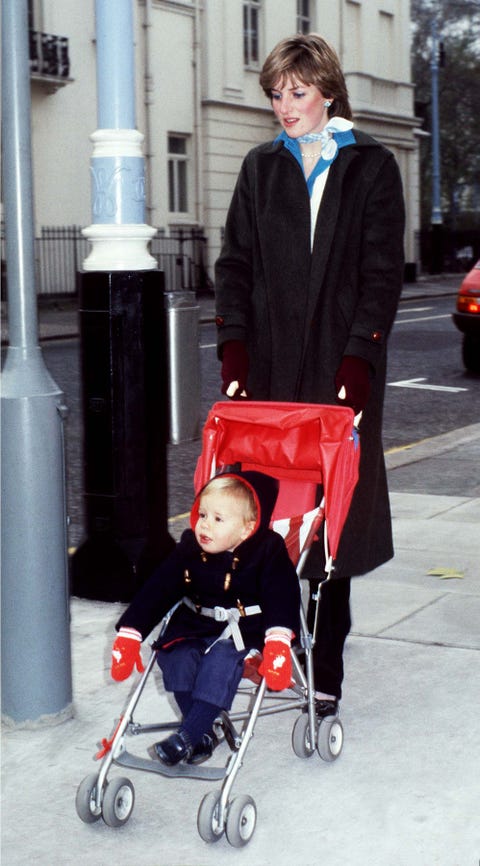 Princess Diana Archive
Getty Images
November 1980
Before becoming royalty, Diana Spencer lived a normal life. In 1980 she worked as a nanny for an American family living in London, here she's photographed taking one of their sons to the park.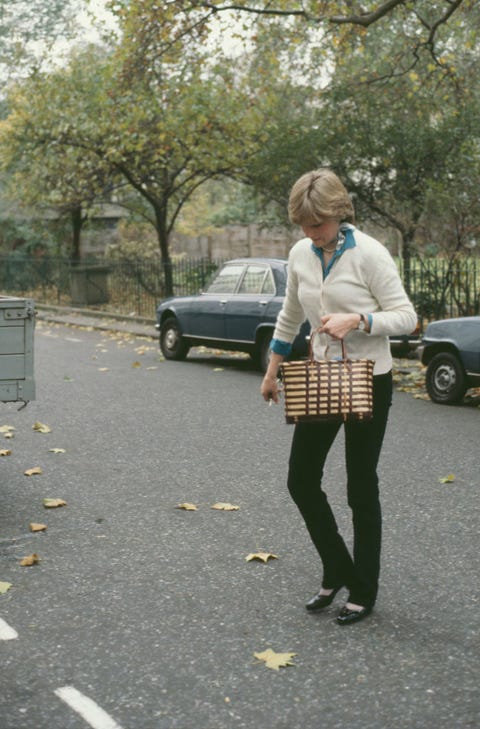 Princess Diana Archive
Getty Images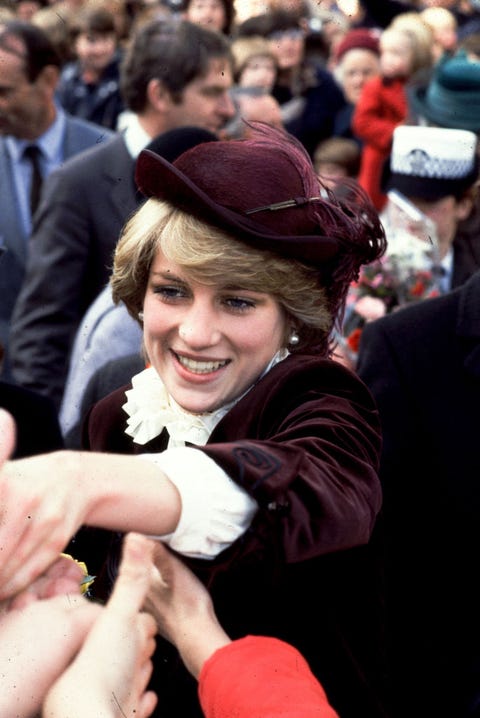 January 1981
Princess Diana wears a gorgeous plum jacket and feather cap as she greets well-wishers at a royal engagement in 1981.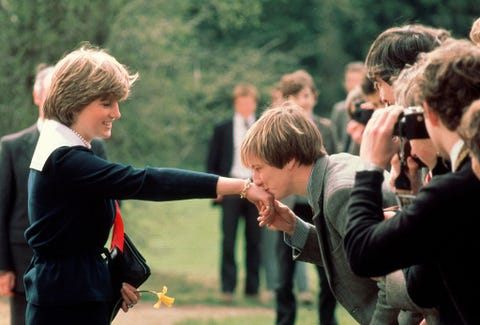 Hulton Deutsch
Getty Images
February 1981
A smitten schoolboy gifts Lady Diana Spencer with a daffodil and a kiss on the hand as she greets the group at Cheltenham in 1981.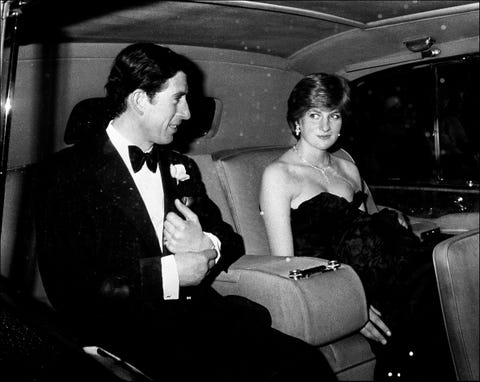 Princess Diana Archive
Getty Images
March 1981
Diana escorts her fiancee, Prince Charles, to her first high profile event in March 1981. It was one of the first times that the media took notice of Diana for her impeccable style in a black strapless taffeta gown designed by her wedding dress designers, David and Elizabeth Emanuel.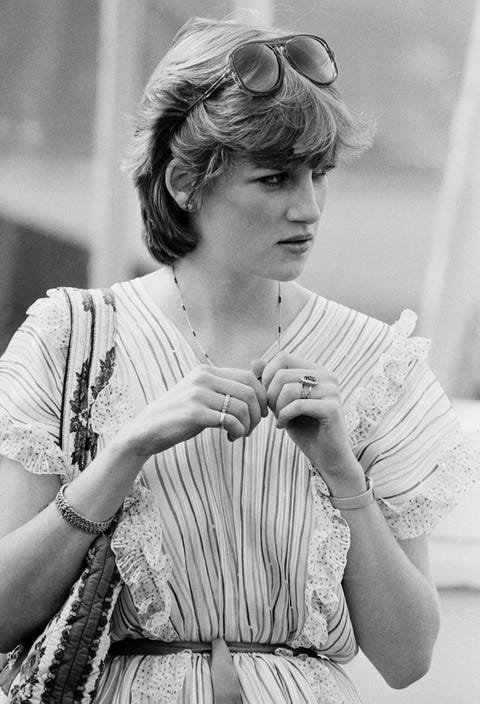 May 1981
Watching Prince Charles play polo in a peasant top and plastic aviator sunglasses.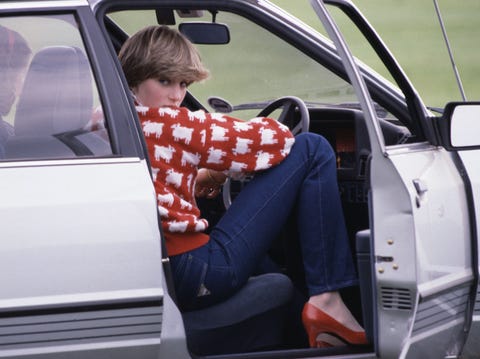 June 1981
Sitting in her car sporting a checkered sweater while attending a polo match.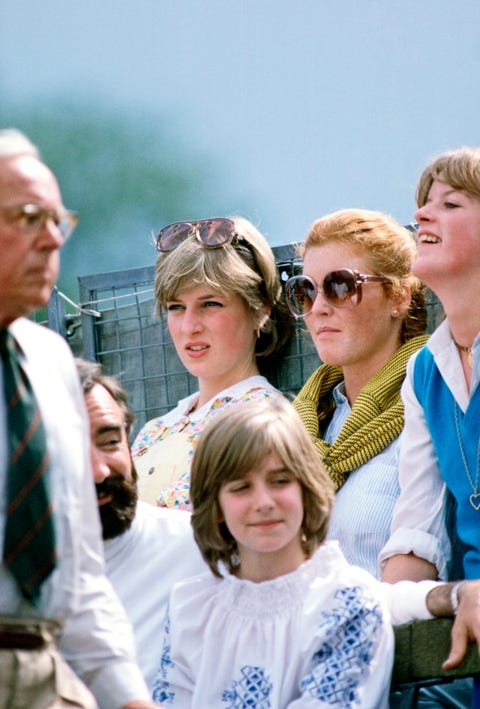 July 1981
A week before her wedding to Prince Charles, Diana took in a polo match Cowdray Park Polo Club with her friend and future sister-in-law, Sarah Ferguson.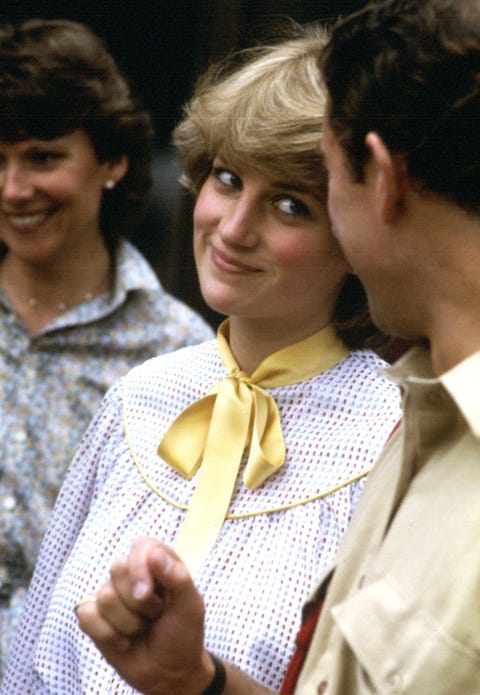 July 1981
Lady Diana flashes her husband a joking smirk as the couple visits the Cheshire Regiment in Tidworth.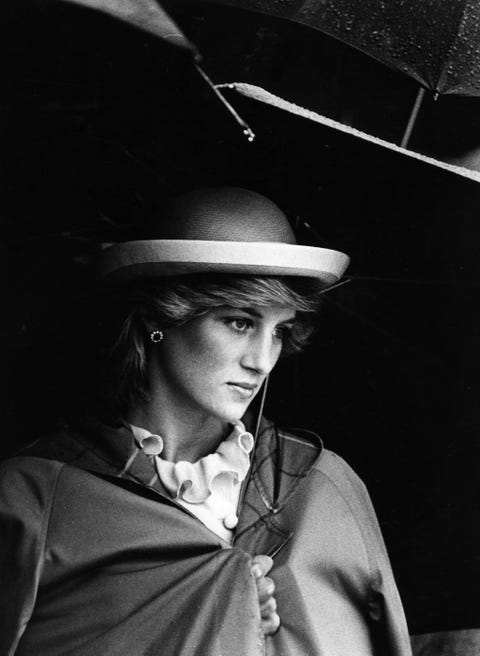 February 1981
Sheltering herself under an umbrella wearing a bowler hat and ruffled top.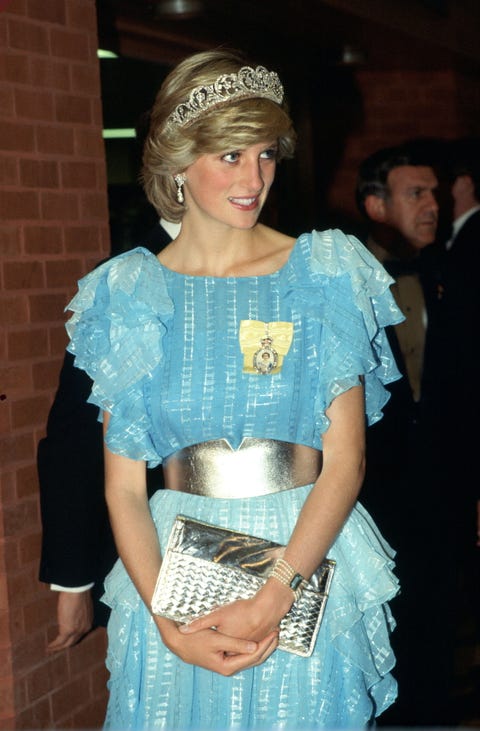 June 1983
Wearing The Diamond Spencer Tiara and an outfit designed by Bruce Oldfield for a dinner hosted by The Province of New Brunswick.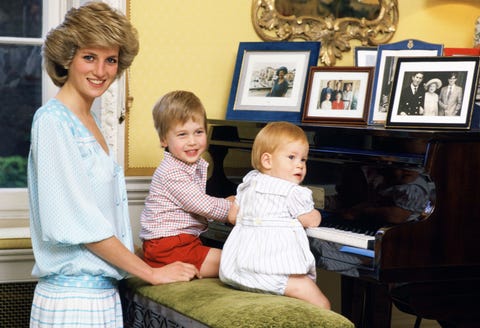 October 1985
Playing the piano with Prince William and Prince Harry in Kensington Palace.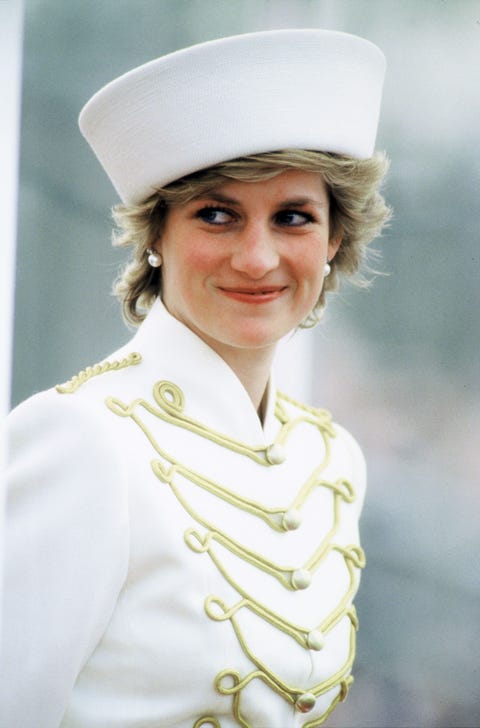 April 1987
Visiting the Sandhurst Royal Military Academy in Surrey wearing a Catherine Walker suit and a hat by Graham Smith.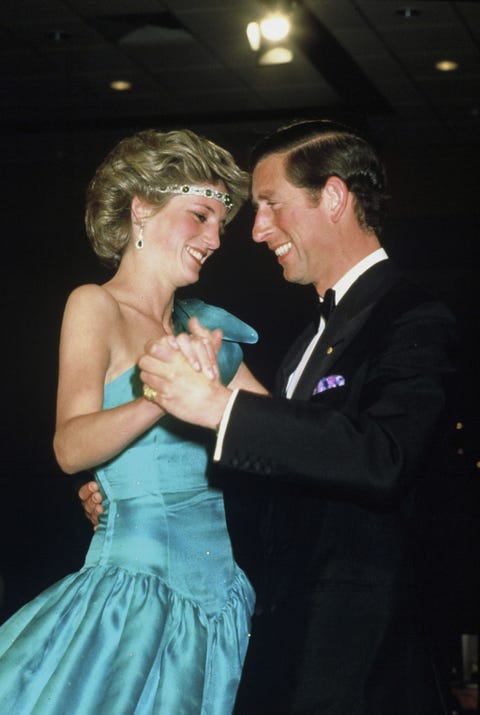 1985
Dancing with Prince Charles wearing a blue dress by David Emanuel.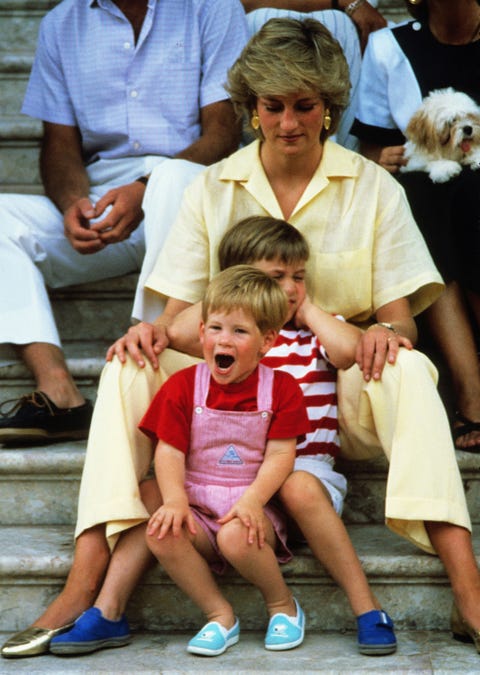 August 1987
So adorable—a quick snap in Majorca, Spain with sons Prince William and Prince Harry.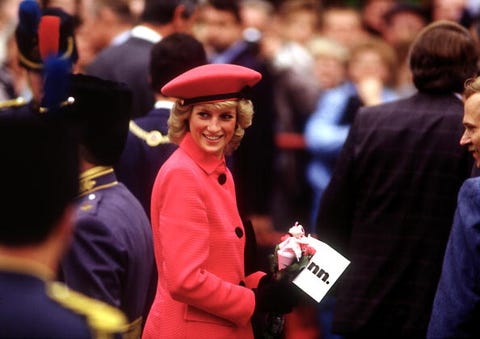 Princess Diana Archive
Getty Images
November 1987
The Princess in a chic black and pink ensemble for her royal visit to Bonn, Germany in 1987.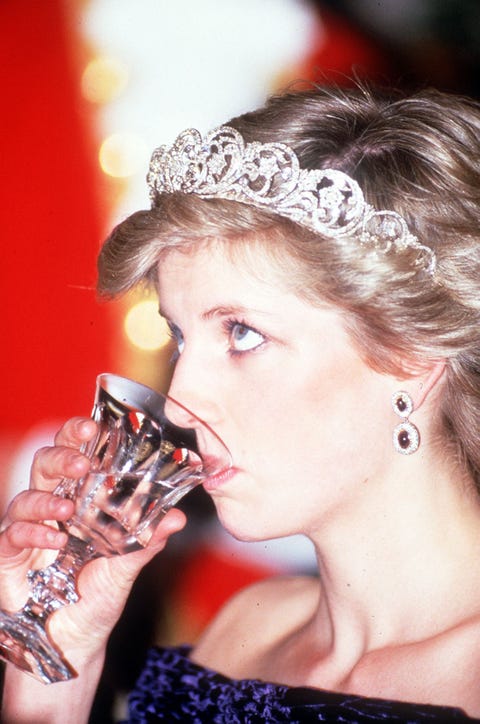 November 1987
The Princess has a major tiara moment as she takes a sip from her water glass during a visit to Portugal. The royal couple are being hosted by the President at Ajuda Palace in Lisbon.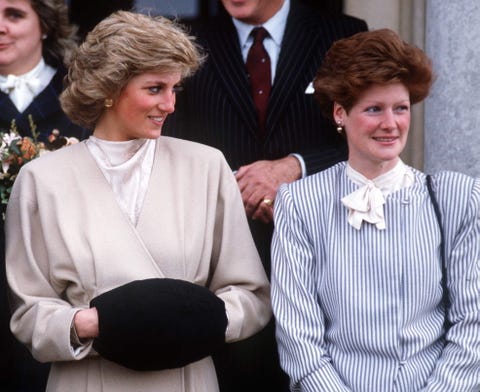 November 1987
Princess Diana is joined by her older sister (and Charles's ex-girlfriend) Sarah McCorquodale to visit their former school in Kent in 1987.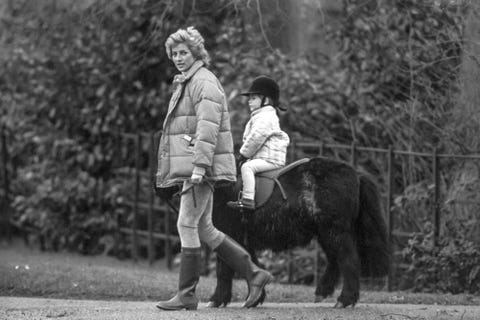 January 1988
Taking Prince Harry for a ride on his pony in Sandringham, United Kingdom.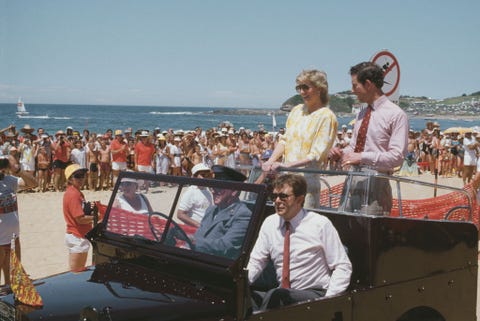 Princess Diana Archive
Getty Images
January 1988
Wearing a bright yellow floral printed sundress, Princess Diana rides with Prince Charles in a standing jeep for their visit to an Australian beach in New South Wales, Australia.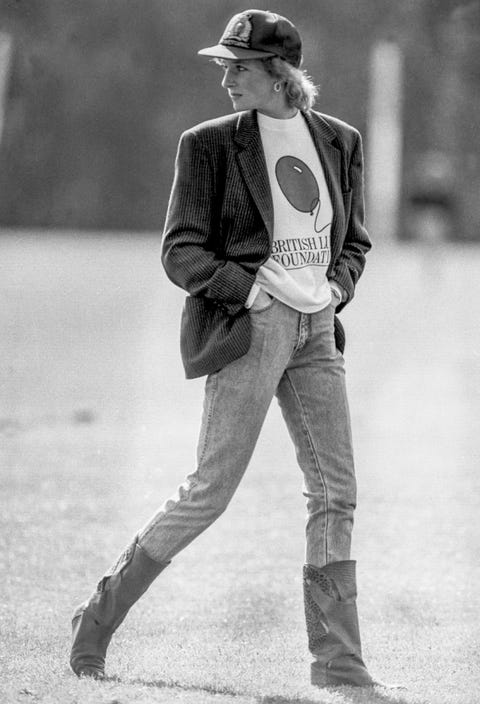 May 1988
Here, Princess Diana watches Prince Charles play polo at Smiths Lawn Windsor in a oversized blazer, T-shirt, jeans, and boots.
This content is created and maintained by a third party, and imported onto this page to help users provide their email addresses. You may be able to find more information about this and similar content at piano.io