The Cast of 'House of the Dragon': Your Guide
The cast is brimming with talented actors, from industry veterans to newcomers.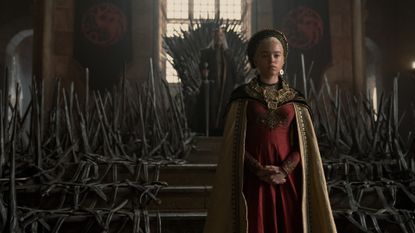 (Image credit: Ollie Upton/HBO)
Marie Claire Newsletter
Celebrity news, beauty, fashion advice, and fascinating features, delivered straight to your inbox!
Thank you for signing up to Marie Claire. You will receive a verification email shortly.
There was a problem. Please refresh the page and try again.
HBO's Game of Thrones prequel House of the Dragon has finally arrived, welcoming fantasy fans to Westeros nearly two centuries before Daenerys Targaryen was born. Dany's Targaryen ancestors are at the height of their power and influence, with the only threat coming from the heir issue. When King Viserys I names his daughter Rhaenyra as his heir, going against all sexist conventions, it sets the stage for an all-out Targaryen civil war, with Rhaenyra on one side and her friend-turned-foe Alicent Hightower on the other.
Like Thrones, HotD is brimming with talented actors, from industry veterans, to newcomers, to a former Prince Philip. Read on for our guide, welcoming the show's sprawling cast.
House Targaryen
The heart of House of the Dragon lies with Rhaenyra, the rebellious crown princess and dragonrider. Though she's expected to raise heirs rather than be one, she's also a growing tactician who has her own ambition for the throne. When her father breaks centuries of tradition and names her as heir, it precedes a clash for the crown that sets off a Targaryen civil war.
The first season of the prequel includes a time jump, with young Rhaenyra played by Australian actress Alcock. She's starred in several Australian drama series, and received the Casting Guild of Australia's Rising Star Award in 2018.
Emma D'Arcy as Princess Rhaenyra
Playing adult Rhaenyra is D'Arcy, a London-born film and stage actor who is nonbinary and uses gender-neutral pronouns. They've previously appeared in the Prime Video action series Hanna, the British comedy/horror Truth Seekers, and the 2020 film Misbehaviour.
Paddy Considine as King Viserys I
King Viserys succeeded his grandfather Jaehaerys on the throne, having been voted in during The Great Council at Harrenhal. He's ruled over a period of peace and during the height of the Targaryens' power, but he only has one child and no male heir, so that period of prosperity will likely be thrown into chaos with his death.
Considine is a British actor and director who's best known for a series of indie films in the 'oos. Stateside, he's best known for playing Simon Ross in The Bourne Ultimatum, Claude Bolton in the HBO miniseries The Outsider, and Father John Hughes in season 3 of Peaky Blinders. He's also part of a rock band called Riding the Low.
Matt Smith as Prince Daemon
Viserys' younger brother Daemon is the presumed heir to the throne at the start of the series, though his hostile personality and antics leave him with very few allies at court. He's also a talented warrior and dragonrider, who thinks he'd be a better ruler than his brother.
House of the Dragon is the latest of Smith's roles in high-profile TV series. After working as a stage actor, he was catapulted to international fame while playing the Eleventh Doctor in the long-running sci-fi series Doctor Who. He then went on to play Prince Philip in the first two seasons of Netflix's The Crown. He's also appeared in the films Terminator Genisys (alongside his Thrones descendant Emilia Clarke), Pride and Prejudice and Zombies, Last Night in Soho, and Morbius.
Sian Brooke as Queen Aemma
Viserys' wife and Rhaenyra's mother Aemma (who deserved so much better) is played by Brooke, a British actress who trained with the National Youth Theatre and the Royal Academy of Dramatic Art. She's best known for playing Elizabeth in the fourth season of Sherlock, Deidre Young in Prime Video's Good Omens, and Karen in the Apple TV+ series Trying.
House Hightower
Alicent is the daughter of Hand of the King Otto Hightower, who has grown up in the Red Keep alongside most of the royal family, including her close friend Rhaenyra. Though the girls are besties at the start of the series, the trailer hints that they'll be at odds as adults (probably because of the building connection between Alicent and Viserys).
London-born actress and model Carey made her stage debut when she was nine, landing roles in UK productions of Shrek the Musical and The Sound of Music. She later played the child versions of Diana in 2017's Wonder Woman and Lara in 2018's Tomb Raider.
Olivia Cooke as Alicent Hightower
Playing Alicent after the time jump is English actor Olivia Cooke, who's best known for playing Emma Decody in the Psycho prequel series Bates Motel. She also starred in the films Me, Earl, and the Dying Girl; Ready Player One; Thoroughbreds; and Sound of Metal.
Rhys Ifans as Ser Otto Hightower
Hightower has served as Hand of the King for two Targaryens, advising Viserys as he did his grandfather, King Jaehaerys. He's competent and wise though he has two hidden agendas: his dislike of Daemon, and his desire to raise his family's power (hence him sending his daughter Alicent to comfort the widowed King).
Welsh actor Ifans probably appeared in at least one of your favorite films or shows since the '90s. His stacked resume includes portraying Spike in Notting Hill, Xenophilius Lovegood in Harry Potter and the Deathly Hallows: Part 1, and Mycroft Holmes in CBS' Elementary. He also recently reprised his 2012 role as Spider-Man villain Dr. Curt Conners, a.k.a. The Lizard, in Spider-Man: No Way Home.
House Velaryon
Steve Touissant as Lord Corlys Velaryon
Lord Corlys, also known as the Sea Snake, is Viserys' Master of Ships and head of the Royal Fleet, as well as the king's cousin by marriage. He's the head of House Valeryon, a powerful house that's richer than the Lannisters, has the biggest fleet among the houses, and has a Valyrian bloodline as old as House Targaryen. Along with heading the second most powerful house, Corlys is still bitter about the realm rejecting his wife Rhaenys for queen years ago.
Barbadian-British actor Touissant has been a prolific actor since the '90s, and has appeared in the film Prince of Persia: Sands of Time, the HBO Max miniseries It's A Sin, and the Prime Video series Fortitude and Small Axe. Fun fact: before landing a main role on House of the Dragon, Touissant auditioned for Thrones several times throughout its run.
Eve Best as Rhaenys Velaryon
King Viserys' cousin Rhaenys is a Targaryen princess and dragonrider, who married Lord Corlys and has two children with him, Laena and Laenor. She was a contender for the crown following King Jaehaerys' death, and had a stronger claim than Viserys, but since she was a woman she was passed over. She's now known as "the Queen Who Never Was," though her son Laenor can be a serious contender for the throne following Viserys' death.
Best is a London-born film, TV, and stage actor who trained at the Royal Academy of Dramatic Art. She's best known for playing Dr. Eleanor O'Hara in Showtime's Nurse Jackie, Wallis Simpson in the Oscar-winning film The King's Speech, and Headmistress Dowling in Netflix's Fate: The Winx Saga. She's also received two Tony nominations and a Drama Desk Award for her work on Broadway.
Matt Carver and Theo Nate as Young Laenor Velaryon
Young Laenor Velaryon is Corlys and Rhaenys' first-born son and heir to Driftmark. We meet the young noble as he attends events with his family, before he serves as a soldier during his father and Daemon's conquest of the Stepstones, with the help of his dragon, Seasmoke. He is then betrothed to Rhaenyra, though the two agree to have their own lives within the marriage, as Laenor is gay.
Laenor is played by Carver at young age and Nate (seen above) as a teenager. Carver previously appeared on two episodes of Doctor Who in 2020. Nate made his television debut on the BBC series Time, with HotD as his first multi-episode role.
John Macmillian as Laenor Velaryon
Following the time jump, Laenor is still married to Rhaenyra and stays by her side as they welcome their third child (though he's probably not the father to any of their children). He names the baby Joffrey, after his lover who died at their wedding feast. Like Rhaenyra, he has had his own affairs during the marriage, while still being a supportive husband and father.
Macmillian is a British actor and writer who has a prolific career across the stage and screen. He began his film career with appearances in Hollywood films including Hanna, The Dark Knight Rises, World War Z, and Maleficent. He also appeared in comedy TV shows including Michaela Coel's series Chewing Gum and the British series Back.
Nova Foueillis-Mose and Savannah Steyn as Young Laena Velaryon
The daughter of Corlys and Rhaenys, Laena is introduced as a 12-year-old noble (and potential bride for King Viserys) early in the show. She's later present at the wedding of her brother Laenor and Rhaenyra, where she gets flirty with Daemon. She's played by Foueillis-Mose at age 12 and Steyn (seen above) at age 15.
House of the Dragon is Foueillis-Mose's first-ever screen role, and not much is known about the child actress. Steyn previously starred in the British sci-fi series Intergalactic, and also appeared in the 2019 horror flick Crawl.
After the 10-year time jump, Laena is married to Daemon and mother to two twin girls, Baela and Rhaena. She's also a fierce dragonrider and is bonded to the oldest and largest dragon in Westeros, Vhagar. When we meet her in episode 6, she's expecting her third child and wants to return to her ancestral home Driftmark, and most of all she wants to live and die as a dragonrider.
Blondell was born in Sweden and worked in Swedish television and as a VJ for MTV Sweden early in her career. She's best known for her role in Marvel's Black Widow, and she hosts a podcast where she highlights non-white Swedish women, called Fenomenala kvinnor (Phenomenal Women).
House Strong
Gavin Spokes as Lord Lyonel Strong
The patriarch of House Strong of Harrenhal, Lord Strong serves as the Master of Laws of King Viserys' council. He gives the king wise advice on matters, and later assumes the role of Hand of the King after Lord Hightower loses his position. He serves as Hand for a century, until he runs afoul of the rumors regarding his son Harwin and Princess Rhaenyra.
Spokes is an English screen and stage actor who has starred in several shows including the soap opera Casualty and the miniseries The Ipcress File. After HotD, he's set to appear in the third Magic Mike movie, Magic Mike's Last Dance.
Ryan Corr as Ser Harwin Strong
Known as the strongest man in the Seven Kingdoms, Harwin "Breakbones" Strong is heir to Harrenhal and a member of the City Watch. Though he doesn't join the suitors wishing to become Rhaenyra's husband, the pair do have a couple of encounters that build to an affair in the time period between episodes 5 and 6. Over the decade, he becomes Lord Commander of the City Watch and the assumed father of Rhaenyra's three sons.
Born in Melbourne, Australia, Corr began his acting career as a teenager in 2003 and has been nominated for several Australian Academy of Cinema and Television Arts Awards (AACTA Awards). He previously appeared in the 2016 film Hacksaw Ridge, 2018's Mary Magdalene, and the BBC series The Secrets She Keeps.
Matthew Needham as Lord Larys Strong
The second son of House Strong is often called the Clubfoot because of his physical birth defect, and he uses a cane to walk on his twisted right foot. Though he's very cunning, he's often looked down on, with his older brother Harwin as his fierce protector. He's also very ambitious, forming an allyship with Alicent Hightower and only revealing his ruthlessness after the ten-year time jump.
UK actor Needham got his start on the British hospital soap Casualty and also appeared in productions staged at the Shakespeare's Globe theater. He previously appeared in the BBC series Sherlock, HBO's Chernobyl, PBS's Sandition, and the BBC's Doctor Who.
Rhaenyra's Children
Leo Hart as Young Jacaerys Velaryon
Rhaenyra and Laenor's eldest son Jace (seen right in the image above with his brother Luke, left) is second in line for the throne, and when we meet him as a child, he's already bonded with a dragon and can beat his preteen uncle in a sword battle. He does have to deal with the rumors of his alleged parentage. House of the Dragon is child actor Hart's first television role, after previously appearing in the short film Hopscotch.
Harry Collett as Prince Jacaerys Velaryon
When we meet him again as a teenager, Jace is a wise prince preparing himself as a future leader. Though he's still the subject of "Strong" taunting, he tries to stay above the fray.
Collett got his star as a child actor, and starred alongside his later Dragon co-star Emily Carey in the "Baby, It's Cold Outside" music video. He also appeared in the Christopher Nolan film Dunkirk, and has also had a recurring role on the British soap Casualty since 2017.
Harvey Sadler as Young Lucerys Velaryon, and Elliot Grihault as Prince Lucerys Velaryon
Jace's shy younger brother Luke is played by Sadler in episodes 6 and 7 and Grihault (seen center in brown cloak) in later installments. While House of the Dragon is Grihault's first credit, child actor Sadler previously appeared on the Apple TV+ comedy Trying.
Alicent's Children
Ty Tennant as Young Aegon Targaryen
Alicent's firstborn Aegon has been a troublemaker since he was young, and bullied both his nephews Jace and Luke and his younger brother Aemond. He's also Rhaenyra's biggest challenge to the throne as Viserys' firstborn son.
Tennant is a legacy in the world of British fantasy acting; his mother is longtime actor Georgia Tennant and his father is David Tennant, who played the 10th iteration of Doctor Who (and Kilgrave on the first season of Marvel's Jessica Jones). The young actor previously acted in the 2019 biopic Tolkien and the Epix adaptation of War of the Worlds.
Tom Glynn-Carney as Prince Aegon Targaryen
Six years later in episode 8, Aegon is still a menace, though he's now married to his younger sister Helaena (following Targaryen customs). He's also now played by Glynn-Carney, whose credits include Dunkirk, the Netflix film The King, and the Prime Video miniseries The Last Post.
Fun fact: House of the Dragon is his and Tennant's second time playing the same character. Tennant played young Christopher Wiseman in 2019's Tolkien, while Glynn-Carney played the character as an adult.
Evie Allen as Young Helaena Targaryen, Phia Saban as Princess Helaena Targaryen
Alicent and Viserys' second-born Helaena is a quiet, sensitive girl who cares for her bug collection. She also has a habit talking to herself, saying phrases that sound a lot like prophecies. House of the Dragon is both Allen and Saban's second acting credit. Allen previously appeared in the film Lost in London, while Saban (seen above) acted in the fifth season of the Netflix Viking epic The Last Kingdom.
Leo Ashton as Young Aemond Targaryen
When he was younger, Alicent and Viserys' youngest son was a late bloomer, as the only one of his siblings who had yet to bond with a dragon. He eventually claims the largest living dragon in Westeros, though he has to pay a price. Ashton made his debut on the 2018 historical film Peterloo, and later acted in the TV series Deep Water, The Bay, and Red Rose.
Ewan Mitchell as Prince Aemond Targaryen
Six years after he loses his eye, Aemond has become a practiced warrior and a strong antagonist to his nephews Jace and Luke, with his style looking awfully similar to his uncle Daemon. Mitchell previously appeared in the A24 film High Life and the TV series The Halycon and World on Fire, though he's best known for playing Osferth in The Last Kingdom.
Daemon's Children
Shani Smethurst as Young Baela Targaryen, Eva Ossei-Gerning as Young Rhaena Targaryen
Baela and Rhaena are the daughters of Daemon and Laena Velaryon, born during the 10 year time jump before episode 6. In their younger timeline, they're played by Smethurst (seen left) and Ossei-Gerning (right). HotD is Smethurst's first major role, though she was previously credited in a 2018 screen adaptation of Twelfth Night. Ossei-Gerning previously starred in the BBC web series My Petsaurus, and the British series The Snow Spider.
Bethany Antonia as Baela Targaryen
Baela is the elder daughter of Daemon and Laena. She's described in the books as wild and quick to anger, similar to her father. In the show, she becomes her grandmother Rhaenys' ward after her mother's death. Antonia (seen left above) was born in Birmingham, England, and previously appeared on the Netflix shows Get Even and Stay Close.
Phoebe Campbell as Rhaena Targaryen
Baela's younger sister Rhaena grew up with Daemon on Dragonstone after her mother's death, and in the books she loves dancing while Baela loves riding her dragon. House of the Dragon is Campbell's (seen right above) first major role, though she previously appeared on the TV show Midsommar Murders and in the TV movie The Last Dragonslayer.
Everyone Else
Fabien Frankel as Ser Criston Cole
Ser Criston is the Dornish common-born son of the Steward of Blackhaven, who arrives in King's Landing with nothing but his skill with a sword. As the season goes on, he'll get much closer to young Rhaenyra.
British actor Frankel studied at the Royal Academy of Dramatic Art and the London Academy of Music and Dramatic Art, before making his film debut alongside Thrones alum Emilia Clarke in the 2019 film Last Christmas. He's also appeared the BBC miniseries The Serpent and the 2019 NYPD Blue reboot.
Graham McTavish as Ser Harrold Westerling
Ser Westerling is one of the longest serving members of the Kingsguard, having joined during King Jaehaerys' rule. He's also Young Rhaenyra's sworn shield and very loyal to House Targaryen. (For Thrones fans who recognize the surname, his descendants, the Westerlings, are a minor house that swore fealty to the Lannisters and surrendered to Robb Stark in season 2.)
McTavish is best known for playing warrior Dougal MacKenzie in the another beloved fantasy adaptation, STARZ's Outlander. The Scottish actor and author has also appeared in The Hobbit film trilogy, AMC's Preacher, and FOX's Prison Break, among other projects. He's also a prolific voice actor for both video games and animated shows and films.
Sonoya Mizuno as Mysaria
Mysaria is a slave from Essos who became a prostitute in Westeros. She has a special romantic relationship with Daemon, enough that he brings her with him as he flees King's Landing at the end of episode 1. When we meet her again in episode 9, she's built a seat of power among the common folk.
Japanese-British actress Mizuno worked as a high-fashion model and danced with several ballet companies before making her film debut alongside Oscar Isaac in the sci-fi film Ex Machina. She's best known for playing bride Araminta Lee in the film Crazy Rich Asians, and she also appeared in La La Land, Netflix's Maniac, and FX's Devs.
Celebrity news, beauty, fashion advice, and fascinating features, delivered straight to your inbox!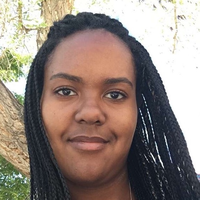 Contributing Culture Editor
Quinci LeGardye is a Contributing Culture Editor who covers TV, movies, Korean entertainment, books, and pop culture. When she isn't writing or checking Twitter, she's probably watching the latest K-drama or giving a concert performance in her car.