Where Are the Women of 'Bama Rush' Now?
Here's what Shelby, Isabelle, Holliday, and Makayla have been up to since filming.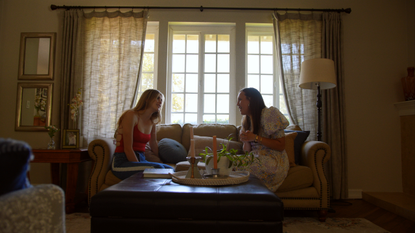 (Image credit: Courtesy of Max)
Marie Claire Newsletter
Celebrity news, beauty, fashion advice, and fascinating features, delivered straight to your inbox!
Thank you for signing up to Marie Claire. You will receive a verification email shortly.
There was a problem. Please refresh the page and try again.
In August 2021, millions of TikTok users discovered the social phenomenon of Alabama Rush, a.k.a. the weeklong sorority recruitment process at the University of Alabama. Though the nation's largest Greek system had been the subject of national reporting before, TikTok provided an inside look at the outfits, Rush Bags, and sky-high hopes of dozens of potential new members (PNMs) who documented their experiences throughout the week. With all the hype, it was no surprise when HBO Max and Vice Studios announced that they were making a #BamaRush/#RushTok documentary, just in time for Rush Week 2022 (which was dubbed "season two" on TikTok).
Directed by Rachel Fleit, the newly arrived doc Bama Rush explores several facets of Alabama Rush, including the super-secret machinations of the Greek system and the exclusive society The Machine, as well as the desires for sisterhood, social belonging, and acceptance that propel thousands of young women to take part in Rush each year. In addition to interviewing experts and current Bama sorority members, Fleit followed four young women—Shelby, Isabelle, Holliday, and Makayla—over the course of a year, as they assembled outfits, recommendation letters, and even paid consultants in preparation to rush in August 2022. Though the film timeline ends shortly after Bid Day, viewers can check in with the stars of the doc with the help of social media.
Read on for what each of the stars of Bama Rush have been up to since filming the documentary, including their reactions to the completed film.
Shelby
Shelby Rose, a bright and cheery high school senior from Quincy, Illinois, is one of the PNMs we meet as an incoming freshman. She had competed in pageants for most of her life, and had even founded a nonprofit to help foster children and families in Illinois during her time in high school. Shelby was all about being "classy, cool, and calm" throughout the process, organizing her application documents binder and Google spreadsheets for her outfits. Once Rush arrived, she became an early favorite on TikTok, gaining tens of thousands of followers on the platform.
Once rumors began spreading around campus about the documentary, Shelby chose to stop filming prior to Rush, though we do learn at the end of the film that she got into her top choice, Phi Mu. After the trailer for Bama Rush dropped on May 5, the student posted a TikTok explaining why she left the project, saying that "what they were doing did not align with my morals and values."
"This is something that has made me mentally and physically sick for a very long time," she wrote in the caption. "I am thankful I left when I did and pray for every UA girl in a sorority right now. I always want to spread a positive light in the world."
Shelby recently finished her freshman year at UA, where she is majoring in public relations with a minor in digital content engagement. She also partners with major brands on her TikTok, which has over 64,000 followers.
Holliday
Hailey Holliday, or Holliday as she's referred in the doc, was a freshman at UA when the doc began filming, and was planning to rush a second time in 2022 after being dropped by an unnamed sorority after becoming a pledge the prior year. After making it through Rush, Holliday was kicked out after she was seen wearing the "wrong sticker," a.k.a. wearing a sticker featuring another sorority's letters, which is a major no-no in most sororities' codes of conduct.
After several months of filming the doc, she decided to drop out ahead of Rush after hearing a rumor that she was blacklisted from all Bama sororities. The college student is still a UA student pursuing a law degree, and she is also involved in beauty pageants. After winning Miss Orange Beach 2023, she recently competed in the Miss Alabama pageant.
Makayla
Makayla Miller (not to be confused with Makayla Culpepper, who was part of the 2021 wave of #RushTok) also planned to rush at the start of her sophomore year at UA. The then-freshman initially hired sorority coach Trisha Addicks to help her with the process, but she eventually decided to drop out during Rush Week.
"I realized that since being a sophomore now, you don't have to be in a sorority to enjoy your life," Makayla said in the doc. "It's just me personally. I don't think I could do it, but I know other girls that love it."
Still at UA, the incoming junior is studying criminology, a career path she was inspired to pursue after her father, who was a police officer, died when she was 13. It seems that Makayla is keeping a low profile after the doc dropped, though her Instagram is public.
Isabelle
High school senior Isabelle Eacrett from Rancho Cucamonga, CA, admitted in the doc that she likely wouldn't be going to the University of Alabama if "it did not blow up on TikTok." She was passionate and "nervited"—a combo of nervous and excited—about rushing throughout her senior year, even working with Rush consultant Sloan Anderson.
"Being in a sorority will help me figure out who I want to be," she said in the film. "I've always needed a thing to be a part of as part of my identity. It's been hard for me to find a sense of self-worth because I don't really know who I am."
Isabelle stayed on with the documentary and filmed throughout Rush Week, which culminated with her getting an offer from her top choice, Alpha Delta Pi. She is currently an advertising major.
Isabelle opened up about her her experience with Bama Rush on TikTok this week, explaining that she wanted to "share her story and to show what it's like to be a girl in 2022." In the documentary, Isabelle opened up about being sexually assaulted two weeks before Rush, and in her social media post, she said she almost decided to drop out of the movie and Rush altogether after her assault.
"I did not know how I was going to pretend to be happy and even make friends in college after being hurt so bad," she said. "And (director) Rachel Fleit told me all I had to do was be myself and she never pressured me to say anything about my story. But I wanted to share it because that was, honestly, during Rush Week all that I could think about.
Still, Isabelle added, "I made it through and found people that I had amazing, genuine and deep conversations with." She ends by advising any girls who go through Rush to "trust the process" and try to have genuine conversation.
Gracie O'Connor
O'Connor, one of the original #BamaRush influencers who rose to fame in 2021, appears in the documentary as an interviewed expert. She was an active Pi Beta Phi member when she filmed the doc, and she later graduated from UA with two degrees in May 2022. At the time she shared a photo with her fellow senior sorority sisters, captioned, "thank you Jesus for giving me the BEST girls to have by my side these last 4 years.
Since leaving the University of Alabama, Gracie has been documenting her world travels on Instagram, TikTok, and YouTube. Per her bio, she has visited 63 countries and counting.
When the trailer for Bama Rush was first released, Gracie posted a TikTok video of her reaction to the footage. "I can't believe it, I am literally shaking," she said, before admitting. "Wait, I kind of love it!"
Celebrity news, beauty, fashion advice, and fascinating features, delivered straight to your inbox!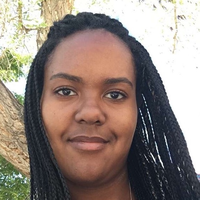 Contributing Culture Editor
Quinci LeGardye is a Contributing Culture Editor who covers TV, movies, Korean entertainment, books, and pop culture. When she isn't writing or checking Twitter, she's probably watching the latest K-drama or giving a concert performance in her car.