Who Is Nicole Young From 'Selling Sunset'?
Things get tense between the longtime Oppenheim Group agent and Chrishell Stause in the show's sixth season.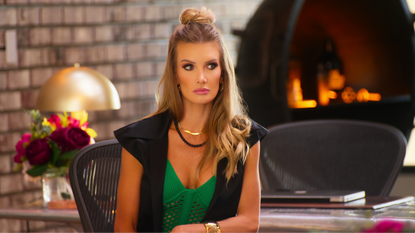 (Image credit: Courtesy of Netflix)
One of the new faces of Selling Sunset season 6 is actually quite familiar. This may be Nicole Young's first season as a series cast member, but the luxury realtor has been part of the Oppenheim Group from the Netflix hit's conception. (She was actually considered for the original lineup.) Now that she's officially in front of the camera, Young brought both her years of expertise and a surprising feud to the docusoap's latest season. Read on for everything we know about Young, and what she says about the ongoing tension between her and Chrishell Stause.
She was almost part of the original cast of 'Selling Sunset.'
A Minneapolis native and Baylor University alum, Young moved to Los Angeles in 2007, and launched her real estate career after previously working as a marketing consultant, per her O Group bio. She's worked for the brokerage since 2014; she reportedly has experience representing clients including celebrities and execs, and she fulfills many different roles of the buying and selling process while being "a loyal and fierce advocate of her clients' best interests."
"I am definitely going to be bringing a lot of real estate to the table, which I'm very excited about … not just the properties, but my clients and the relationships I have with them," Young told Us Weekly in August 2022. "As far as drama goes, I fully realize that's a large and unavoidable aspect of the show, but I have pretty thick skin. I'm not easily offended and I have no qualms about voicing my opinion, so I'm not too worried. I'm really excited for fans to see all aspects of my life, both personally and professionally."
As a longtime O Group agent, Young has actually appeared on Sunset several times throughout the first five seasons. Most notably, she officiated Mary Fitzgerald and Romain Bonnet's wedding, which was shown in season 2. When news of her casting broke, she told People that she was almost part of the show's original cast, but ended up bowing out.
"Originally, I was a part of the main cast," she told the outlet. "Honestly, at the time, I just got cold feet right before they were going to start filming. I just wasn't ready to expose my entire life, and even more so, my clients and business—which I'm very protective of—to the entire world."
She also opened up about the advice she received from her close longtime friend Fitzgerald. "I've talked to Mary about everything under the sun and asked her a million questions," she said. "She kept reiterating, 'Just be yourself. Don't try to be anything you're not. Don't try to be anything that you think people want you to be or say what they want you to say. Just be you.' "
She's a devoted dog mom.
On the personal front, the realtor currently lives with her husband Brandon Young and their two adorable dogs, a Brussels Griffon and a French Bulldog. When she's not working, Young's hobbies include playing beach volleyball, gardening, and chilling at home with her family.
In honor of her fifth wedding anniversary, she wrote in an emotional tribute to her husband, "4.22.17 was the best day of my life, not because our epic wedding was the best party we've ever thrown, but because it was the day I became your wife and the day we became a family."
She told People that she decided to join Sunset partly thanks to encouragement from her husband.
"He was actually the one who pushed me to finally do it and accept this time," she told the outlet. "So I give him the credit for me being on the show. He's always supportive." Alluding to some of season 6's drama, Young added, "Coming home and having that rock that I can rely on has just made this experience a lot more positive for me and easier to handle some of the ups and downs."
Before she was married, Young previously dated Jason Oppenheim. She confirmed on the series that they were together before his relationships with Mary and later Chrishelle. In one testimonial she even called herself the "O.G., original girlfriend."
She opened up about the friendship to People, revealing that she has actually been friends with Oppenheim for 15 years. "I met [Jason] the very first year he was in real estate... I've always been very interested in real estate and just fascinated by it, so I just took the opportunity to shadow him whenever I could," she said.
Young's closest friends in the office include Fitzgerald, Oppenheim, and Amanza Smith. In an August 2022 Us Weekly interview, Smith said that Young "sells a lot of real estate" and is "a pretty straight shooter … I think she'll have an opinion."
"I've known her for 10 years and she's amazing," Smith added. "She's not new to me. I'm just very glad that she's finally on the show with us and we get to spend more time with her in the office because I adore Nicole. She's known my kids since they were babies."
She said that she was "absolutely gutted" by the Palm Springs fight with Chrishell.
A large part of Young's time on season 6 focused on her lingering issues with Chrishell Stause, as she let her colleague know that she was upset about a prior co-listing they worked on. Young felt that Stause did not deserve to receive credit as a listed agent on the sale on MLS, a real estate database. Though they addressed the issue in a conversation moderated by Fitzgerald, tensions remained high as the cast went on a girls trip in Palm Springs. During a heated argument while eating dinner poolside, Stause accused Young of being on drugs, later saying that Young was acting "cracked out."
"When she first said it, I felt like I'd just been hit by a train. I was so shocked," Young told People in a post-finale interview. "I was like a deer in headlights. It took me a moment to even process what she had said, and I was gutted. I was just absolutely gutted."
Young added the first thing after she "bawled" her eyes out was call her husband Brandon for advice.
"He was kind of the one to talk me off the ledge and just bring me back down to earth," she said. "He was like, 'Okay, this is what you should do. Get a drug test first thing tomorrow.' He was my lifesaver in that scenario."
When asked about her relationship with Stause now, she said that the pair are cordial.
"We're to a point where we can just peacefully coexist," she said. "I think it's very normal in any kind of workplace for not everyone to be friends. So as long as we can just be in the same office, focus on our business—that's the best scenario that we can have."
Stause has also opened up on where she and Young said, telling Entertainment Tonight that though the two are nowhere near a friendship, she does respect her as a colleague.
"I'm here to say, she's great at what she does," she told the outlet, "but our personalities clash, so I'd like if we can keep it to that. I think that's actually a great place... if I can get there."
Celebrity news, beauty, fashion advice, and fascinating features, delivered straight to your inbox!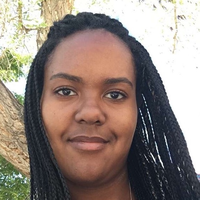 Contributing Culture Editor
Quinci LeGardye is a Contributing Culture Editor who covers TV, movies, Korean entertainment, books, and pop culture. When she isn't writing or checking Twitter, she's probably watching the latest K-drama or giving a concert performance in her car.