Cara Delevingne Designs More Stuff for Mulberry
A bag within a bag that turns into three more bags.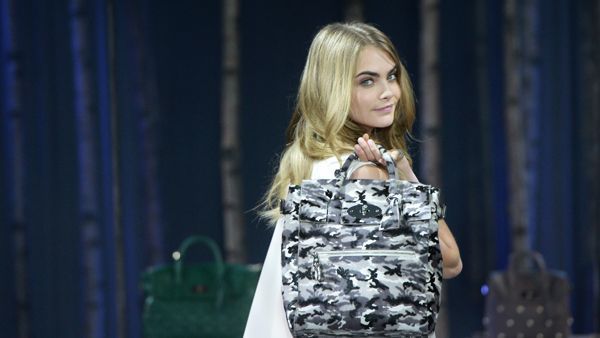 (Image credit: Archives)
Forget Blake and Ryan (for the moment, at least): Cara and Mulberry—Caraberry?—have taken the top spot on our Celebrity Couple rankings.
Continuing the partnership that produced the Optimus Prime of luxury handbags, the match made in England has come out with a complementary range of small leather goods. Featuring wallets, purses, iPad sleeves, phone covers, makeup pouches and passport holders, the travel-ready pieces incorporate motifs from the main line, such as lion-head rivets and camouflage.
You'd have to have been an exceedingly well-behaved girl this year to wake up to these goodies in your stocking. See a few of our favorite items below.
Related Links:

11 Unbelievable Photos of Cara Delevingne Lying on Things While Wearing Jewelry


Cara Delevingne is Topshop's Holiday Campaign Star


7 Photos of Cara Delevingne's Eyebrows Because Why Not


25 Stunning Photos of Cara Delevingne

Images courtesy of Mulberry