The 17 Best Jewelry Brands to Know and Love in 2023
A look is never complete without a bauble or two.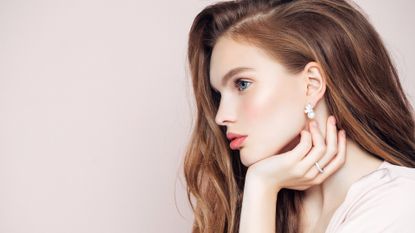 (Image credit: CoffeeAndMilk/Getty)
Like wine, jewelry gets finer with age if properly cared for. Think of the British royal family, who swear by decades-old tiaras and jewels that are rich with history and still sparkle. Though we won't be borrowing from the royal family's private collection any time soon, we all dream of finding jewelry that will last us a lifetime. And a good place to start, whether you're looking to refresh your accessories collection or start anew, are the modern, fan-favorite jewelry brands that strive to make timeless and high-quality jewelry.
As every fashion girl knows, a look is never complete without the right accessories. Whether you're looking for affordable jewelry pieces, sustainable jewelry like eco-friendly stone necklaces, or dainty gold rings at a range of price points, we've pinpointed the best jewelry brands to have on your radar.
Best Jewelry Brands For Special Occasions
Milamore
Sherman Field
Best Jewelry Brands for Everyday Wear
Sapir Bachar
Laura Lombardi
Epifene
Ana Luisa
Best Jewelry Brands for Pearl Lovers
Fry Powers
Pacharee
Esra Dandin
Best Statement Jewelry Brands
Completedworks
Cled
KHIRY
Best Jewelry Brands for a Pop of Color
Jennifer DeMoro
Roxanne Assoulin
Short & Suite
Best Jewelry Brands for Personalizing
Stella & Haas
Mateo New York