The 15 Best Sustainable Jewelry Brands in 2023
These are the brands changing the jewelry landscape.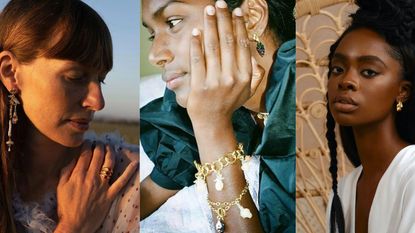 (Image credit: Pamela Love, Pura Utz, Omi Woods)
In large industries like fashion, it's more important than ever for consumers to ask questions. As we continue to learn about the ever-evolving topic of sustainability, we must become familiar with what that means in every sector—and for many people, the rules around ethical jewelry are even lesser known than those in ready-to-wear.
Luckily, the below jewelry brands incorporate sustainability into every part of their business model. They ethically source materials and abide by fair labor practices. They also offset their carbon footprints by minimizing the materials they use and waste. Keep scrolling to discover the brands that are helping shape and change the sustainable jewelry landscape.
Soko
Soko, a B-certified corporation, is a women-led jewelry brand connecting Kenyan artisans to the global market via their online platform. While crafting their jewelry, they use materials like teak wood and reclaimed bone sourced from a Kazuri women's collective in Kenya.
No Thank You
Founded by Australian sisters Gena and Naomi, No Thank You is a brand inspired by the duo's daydreams and love for crafting. Each piece of jewelry is handmade with repurposed materials like vintage, recycled, and second-hand beads. The brand also offers one-on-one collaborations to help shoppers design custom pieces.
Ana Luisa
Ana Luisa's philosophy is that high-quality jewelry should not cost the planet. The brand is climate neutral, meaning their carbon emissions are offset during the production process. By supporting certified water restoration projects, the brand has restored 2.5 million gallons of water since January 2021. Ana Luisa also actively donates all imperfect pieces to Dress for Success, an organization dedicated to empowering women across the U.S.
Studio La Touche
Studio La Touche offers eclectic handmade designs produced in small batches in the founder's home-based art studio. Recycled brass and copper, raw and polished gemstones, and exotic wood pieces are some of the materials used throughout the collection.
Futaba Hayashi
Futaba Hayashi's jewelry takes inspiration from Japanese-inspired minimalism. Jewelry is made in New York City, using the highest-grade refined gold materials and ethically sourced precious gemstones.
Omi Woods
Omi Wood's jewelry is handcrafted using fair trade, African-sourced gold and silver sourced from casting houses. The collection is a tribute to the designer's African roots, made with the intent to be passed down for generations.
Pamela Love
In 2007 Pamela Love founded her eponymous brand in Brooklyn, New York. Love has maintained a conscious jewelry ethos despite her rapid growth, commonly using post-consumer metals, scraps, and metal waste throughout her collections. She also empowers entrepreneurial artisans globally through her work with organizations like Turquoise Mountain.
Wwake
Founded in 2012 by New York-based designer Wing Yau, Wwake's production is entirely local. Doing so allows Yau to carefully oversee the manufacturing process and keep the brand's carbon footprint as low as possible. As a female-owned and operated jewelry company, Wwake's goal is to help empower other women in the industry.
Brite Things
Brite Things was started by New York-based visual artist Vanessa Nikcole Pére. She offers handmade and made-to-order jewelry pieces that take over two weeks to produce. Materials include repurposed beads, hand-painted glass pendants, and high-grade AAA freshwater pearls.
Emri Studio
Emri Studio produces small batch and made-to-order jewelry pieces that are handmade in New York. Each piece is an ode to youthful, color-driven accessorizing. Most of Emri Studio's materials are transparently sourced from small businesses and manufacturers throughout the U.S., while her one-off charms are purchased from international artisans.
Pura Utz
Founded by Anna Waller Andrés and Bernabela Sapalú, Pura Utz focuses on empowering Mayan jewelry makers. With the brand's support, Guatemalan-based artisans make a full-time income that's three times more than the market standard in the region.
Stella Fluorescent
Stella Fluorescent is a San Francisco-based collaborative design studio co-founded by Tiersa Nureyev and Erik Hilburn. Each jewelry piece is handcrafted using environmentally responsible materials like natural fibers, dyes, and ethically mined metals. Many of the brand's pieces are made-to-order and produced locally in the Bay Area.
MLD
MLD is a Melbourne-based jewelry studio. Pieces are handcrafted and made to order using sterling silver and solid gold. MLD does not follow trends, making pieces simplistic and evergreen, resulting in a more sustainable wardrobe.
GLDN
GLDN was founded in 2016 to bring more accessibility to the luxury jewelry market. The brand offers affordable price points, diverse sizes, and customizable choices. Each piece is handmade using 90 percent recycled metals, while the brand donates 10 percent of every purchase to charity.
Monica Vinader
Monica Vinader prioritizes sustainability, despite her large selection of styles. The brand also partners alongside family-run workshops, which allows for an intimate and transparent manufacturing process. The brand most recently received a Positive Luxury's Butterfly Mark, a certification awarded to luxury brands, retailers, and suppliers that meet the highest standards of verified ESG (environmental, social, governance) performance.
Celebrity news, beauty, fashion advice, and fascinating features, delivered straight to your inbox!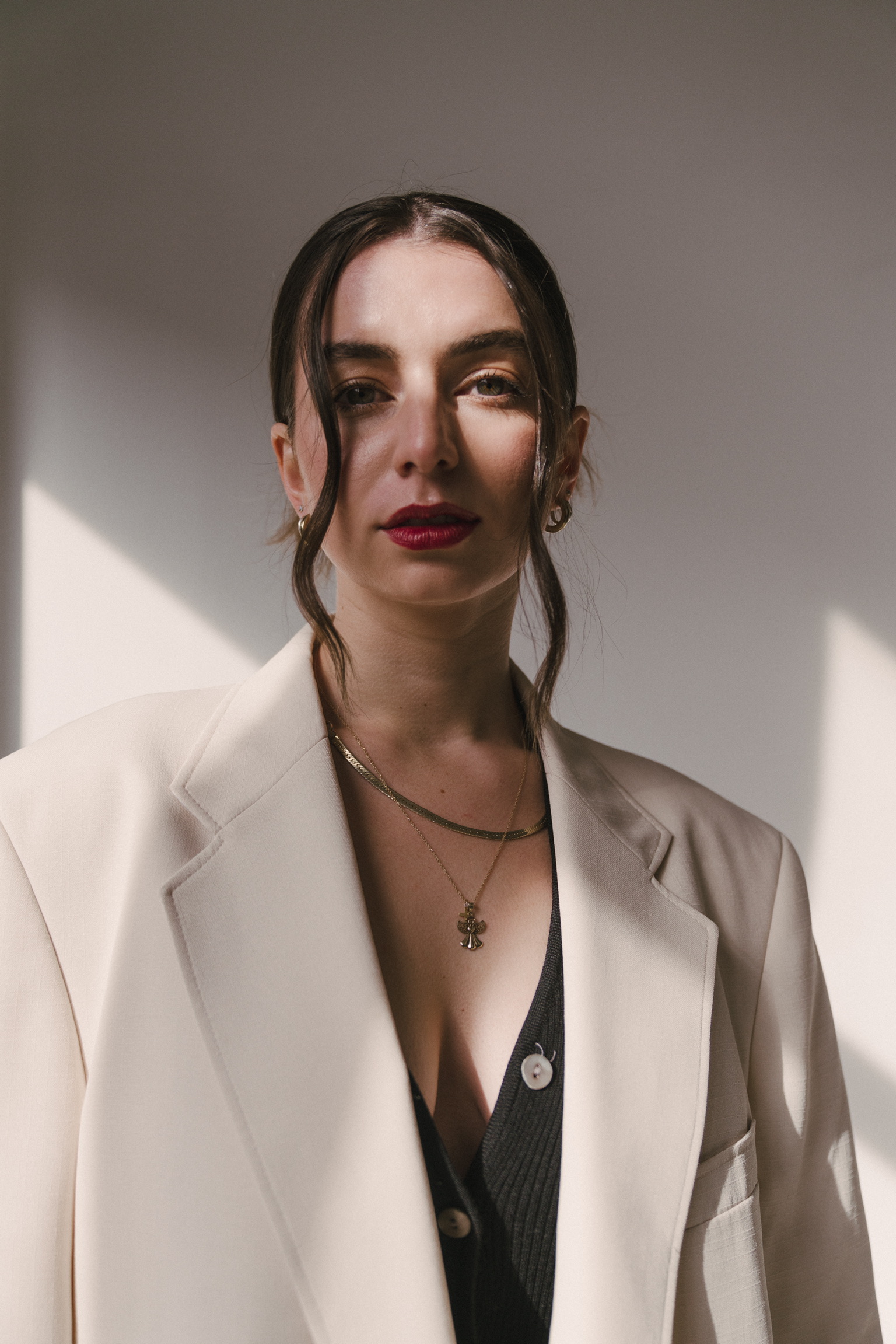 Rachael is a sustainability-focused fashion writer and creator. She works full-time as the Brand and PR coordinator for Mara Hoffman whilst focusing her writing efforts on covering sustainable fashion for Marie Claire and EcoCult. As an Aussie living in Brooklyn, you'll catch her splitting her time between Sydney & NYC.