Hardware Jewelry Makes a Statement
Trust us, we nailed it.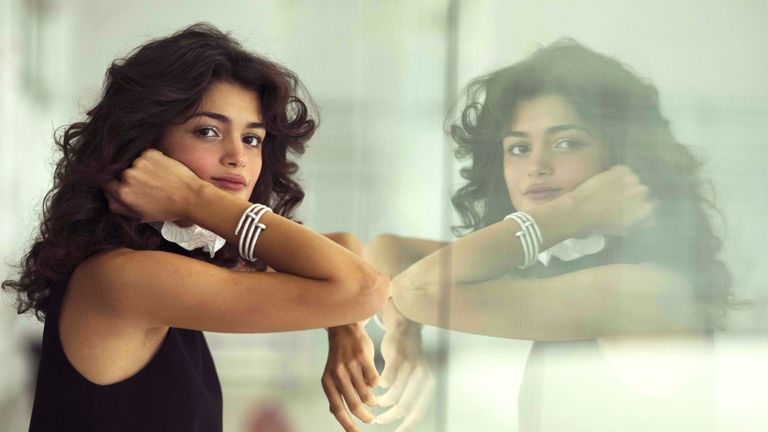 (Image credit: Kat Irlin)
When it comes to holiday presents, no one has ever said no to diamonds. Like, ever. But what kind of jewelry do you get the girl who's a little less buttoned up? What do you gift when a tennis bracelet or a pair of studs just won't do the trick? For the badass chick in your life (perhaps yourself?), jewelry with an edge is the way to go. From nail detailing, to screw embellishments, below are some of the best hardware-inspired pieces to buy now. After all, holiday festivities are for getting hammered.
Nail Ring With Diamond
Slip on this simple ring to add a surprise to your stack.
Sydney Evan, $320
BUY IT, $320 (opens in new tab)
Nail Earring With Diamond Rim
This two-piece gold-and-diamond nail earring is pretty much sold out everywhere. Get it while it's hot.
Established Jewelry, $1,405
Alpha Bracelet
This bracelet with screw closures (handmade in Paris!) is the perfect layering piece. Wear with a watch or stack with bangles et viola!
Annelise Michaelson, $442
Juste un Clou Necklace
Cartier's juste un clou collection (first released in the '70s) is probably the most iconic line of hardware jewelry. This modern version is the perfect piece to finish off any black tie look.
Cartier, $6,350
Hexnut Bolt Earrings
These sculpted metal earrings add an edge to outfits both day and night.
Off White, $515
Wraparound Nail Ring
This beautifully sculpted white-gold-and-diamond ring adds sparkle without being too girly.
Zales, $310
Nail Link Bangle Bracelet
Add the Midas touch to your New Year's Eve look with this 18-karat gold bracelet.
David Webb, $12,300
Tiny Nail Stud
This single earring comes in a variety of colorways so you can mix and match all along your lobe.
Alison Lou, $250
•••
A version of this story appeared in the Holiday 2019 issue of Marie Claire.
Katie Attardo is the Accessories Editor at Marie Claire, covering all things fashion and jewelry-related.