20 Women-Owned, Small Fashion Businesses to Support
If you're going to shop, check out these brands.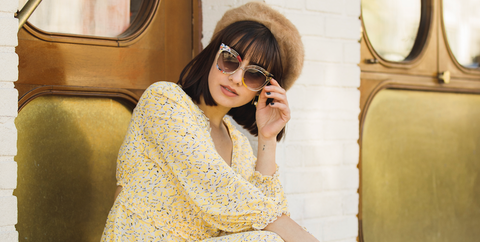 Courtesy of @sophiesahara
Fashion is one of the industries being hit hard by the COVID-19 crisis, first by the closure of factories in China and Italy, and now by the suspension of non-essential work in many cities across the globe. Brands including Burberry have seen a sales slump, H&M is debating layoffs, while Prada, too, is bracing for the negative impacts. And those are three of the biggest brands. The closing of physical stores for many small businesses—who might not have a big e-commerce presence on their own or through a wholesale retailer—can prove fatal. (If you run a small business, here are some loan resources that might help you.) It's difficult to feel positive after hearing all this, but one thing we know is that the fashion industry is resilient.
Corporations like LVMH (which owns Louis Vuitton, Givenchy, Sephora, Fendi, among others) volunteered to use its factories to make hand sanitizer for hospitals and authorities in France, Christian Siriano is now producing masks for medical personnel, and Allbirds is donating free shoes to front-line healthcare workers. If you're sitting at home, practicing social distancing and self-isolation, wondering how to help, why not start by supporting small businesses? Many ethicists say doing so is just fine. (For even more ways to help, click here.) Ahead, we've rounded up 20 fashion brands—some of which are donating a portion of proceeds to charity—to shop from in this time of crisis and beyond.
This content is created and maintained by a third party, and imported onto this page to help users provide their email addresses. You may be able to find more information about this and similar content at piano.io