Frugal (Read: Not Cheap) Fashion, Beauty, and Home Must-Haves to Bookmark Now
The best of the best.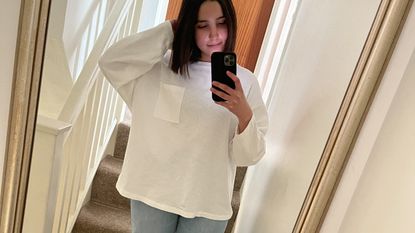 (Image credit: Humaa Hussain)
Most Coveted is a new shopping series sharing our editors' curation of the must-know items they can't stop thinking about.
Retail therapy can be a tedious game that often ends with a massive dent in your wallet—but it doesn't always have to be that way. I too go hard when I spot the latest fashion drop or beauty collab (these days though, it's been home accessories) but there are ways to scratch that itch without spending too much.
It's my job to scour the market and decide which products are worth it, investment or not. I spent the last week bookmarking and sifting through the best price-point friendly picks that feel luxurious without the hefty price tag. See my non-buyer's remorse picks below.
Associate Shopping Editor
Humaa is the Associate Shopping Editor at Marie Claire where she oversees all affiliate organic and branded content for the fashion, beauty and home verticals. Before joining Marie Claire, Humaa was Commerce Editor at British Vogue where she wrote all affiliate stories to help build up on organic E-Commerce revenue. When she's not trying to save the world one cashmere sweater at a time, on her off days you can find Humaa with her head buried in the most romantic of romance novels.