Creating a Pared-Back Wardrobe Starts With the Basics—Here Are My Top 30 Picks
I've got the essentials covered.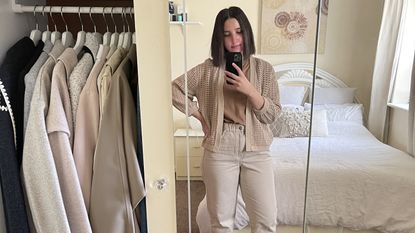 (Image credit: Humaa Hussain)
Most Coveted is a new shopping series sharing our editors' curation of the must-know items they can't stop thinking about.
While shopping endlessly is, frankly, part of my job, when it comes to my own wardrobe, I actually take a pretty pared-back approach. Between market research, PR emails, and all of the tabs open on my browser, I'm surrounded by sheer excess. Believe me—I have often succumbed to trend purchases, but those pieces have helped me realize that I should be investing in items I'll wear more than once.
With that said, it shouldn't be a big surprise when I say you really only need a handful of pieces to build a capsule wardrobe: the perfect trench coat, a great pair of loafers, ankle boots that transcend seasons, and a bag or two for the office. Keep scrolling for the 30 wardrobe binders you need to start creating your capsule collection.