5 Cool (And Affordable) Lingerie Brands You've Never Heard Of
Truly the best of both worlds.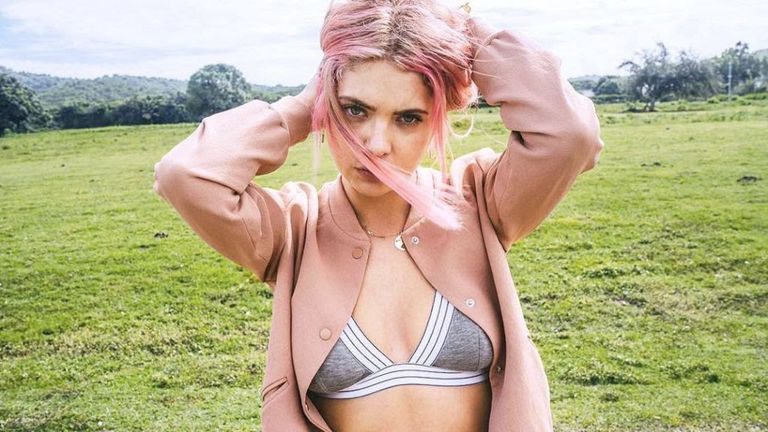 (Image credit: Instagram)
In the past few years, the idea of male gaze-defying underwear (ones that encourage women to celebrate their bodies and shop for their own pleasure) has become more and more mainstream. Lingerie designers are readily ditching padding, ribbons, and underwire en lieu of minimal, comfortable undies that are all about the women wearing them. Below, we present 5 female-focused lingerie brands that are breaking the mold, from sustainably produced cotton to creative silhouettes and—best of all—affordable price tags.
1. Botanica Workshop
Botanica Workshop is exactly what you'd imagine a sustainable lingerie brand based in L.A. to look like: sun-kissed colors, chic silhouettes, and clean lines, with everything crafted from organic cotton. The result? A trove of beautiful, breathable underwear that you'll want in every color.
Pictured (top): Aya Longline Bra, $75; shop.tenover6.com. Astra High Waist Brief, $65; shop.tenover6.com.
Pictured (bottom): Cilla Boyshort, $46; shopnonna.com.
2. Nude Label
This Spanish brand was inspired by its designers' gripe that there were few well-made basic undies on the market. Fast forward to Nude Label, a collection of light, cotton skivvies with beautiful silhouettes and mesh inserts that's making waves on this side of the Atlantic. Its definition of sensuality: "To be comfortable and confident in your own skin."
Pictured (top): Basic Bra, $45; needsupply.com.
Pictured (bottom): Available by request at info@thenudelabel.com.
3. LIVELY
Beloved by editors and superstars like Ashley Benson, LIVELY's concept is a best-of-both-worlds mix of lingerie and activewear (dubbed "leisurée" by founder Michelle Cordeiro Grant) that makes the perfect underwear for wearing under tee-shirts. Think comfortable skivvies with sporty straps and mesh details that you can relish while you're lounging around at home. It's probably not the kind of thing you want to do heavy cardio in if you need extra support, but if you're a yogi, it's the perfect non-constricting (and pretty!) bra to wear at the studio.
Pictured (top): The Deep V Bralette, $35; wearlively.com.
Pictured (bottom): The Long-Lined Lace Bralette, $35; wearlively.com.
4. Pansy
Another California-based brand with a focus on organic, sustainable cotton—designed and sewed locally—is Pansy. Designed by women for women, the label is the brainchild of Laura Schoorl and Rachel Corry, whose skivvies were inspired by their ideal pair of underwear: something beautiful and ethical that made them feel good, too. Once you've worn a pair of their elasticized, second-skin undies, you'll see why it fits the bill.
Pictured (top): Rust Bra, $48; needsupply.com. High Rise Brief, $42; needsupply.com.
Pictured (bottom): Natural Bra, $48; lisasaysgah.com. High Rise Brief, $42; lisasaysgah.com.
5. Marieyat
Crafted by Central Saint Martins graduate Marie Yeung, the U.K.-based brand Marieyat blends subversive, sexy silhouettes with soft, cushy fabric. Known for its unusual design details, bras and briefs typically feature creative cutouts around the rear or hips. Similar to Lonely Label's body-positive stance on lingerie, Yeung's interested in celebrating our least favorite physical aspects (yes, even stretch marks and scars) and her campaigns always feature a refreshingly diverse, un-retouched cast of women of all body types.
Pictured (top): Rymm Top, $73; undone.me. Bex Brief, $45; undone.me.
Pictured (bottom, left to right): Gtang Top, $64; needsupply.com. Low Waist Brief in Black, $59; needsupply.com. Rymm Bra, $75; ssense.com. Yu Brief, $62; needsupply.com.
Follow Marie Claire on Facebook for the latest celeb news, beauty tips, fascinating reads, livestream video, and more.