12 Winter Cocktails to Help You Brave the Snow
Since the sun sets at happy hour and all...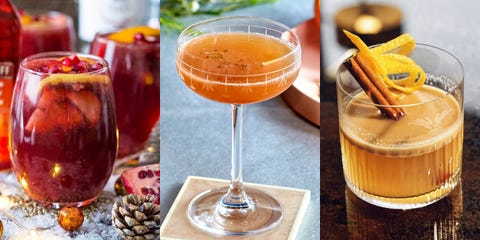 If you're one of the people brave enough to go to the bar in 30-degree weather, congratulations: You're a champ. For those of you who are the Netflix-and-never-leave-the-couch types that prefer to hibernate from December to March (same), consider this your definitive home winter cocktail guide. Ahead, a dozen delicious warm pick-me-ups to lift your spirits after the holidays and keep them there until frosé season.
This content is created and maintained by a third party, and imported onto this page to help users provide their email addresses. You may be able to find more information about this and similar content at piano.io