Undercover Colors' Date Rape Drug Test Tells You in 60 Seconds If Your Drink Was Drugged
So we tried it out.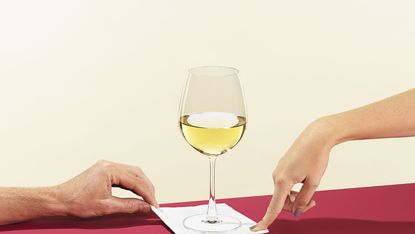 (Image credit: Undercover Colors)
In a distressing sign of the times, a handful of "smart" date rape tests have cropped up in beta in the last four years, from straws to coasters to napkins that can quickly determine if a date-rape drug was slipped into your drink. Despite this apparent need for them, few of the products making headlines ever reach the mass market. But last week, startup Undercover Colors broke from the pack with the release of its first portable test, a device shaped like a small medallion that retails for $5 to $7.
It goes without saying that the onus should never be on a woman to prevent herself from being "roofied." But a woman (or man, or anyone) can be drugged anywhere—all it takes is looking away from your drink for one second, and in many cases not even that. Because many victims never report what happened, statistics are hard to come by, but almost 8 percent of students in a recent University of South Carolina study said their drink had been spiked at least once.
Which brings us to Undercover Colors' debut product. The tiny pink-and-white device—it's not much bigger than my fingertip—reads like a pregnancy test, with one line showing up for "BAD" and two for "GOOD." You just dip your finger into the your drink, press the tip of your finger against the dime-shaped device, and wait 30-6o seconds. (You can also dip the test in your drink directly, but Undercover Colors told me they officially recommend the finger-dipping method.)
Here's what I particularly liked about the test: Undercover Colors' starter kit, which is $35, comes with five tests and includes key fobs and adhesive holders. Which means you can slot the device into a fob or a holder and stick it to the back of your phone, add it to your keychain, or just toss it into the bottom of your handbag. If you're out and have even a hint of a bad feeling, you can just pull it out and quietly fingertip-test your drink. Even after a few drinks, when you're not at your most subtle and your aim isn't great, it's still pretty easy.
Depressingly (but usefully), Undercover Colors' test is equipped to detect a mind-boggling amount of drugs: Rohypnol, Xanax, Valium, you name it. It's also developed specifically to work in a wide number of drinks, from wine and beer to cocktails and spirits. Undercover Colors has been developing this product for four years. Though the device was initially intended to be a date-rape testing nail polish, the company pivoted after its inception in 2014.
As useful as this device seems to be, it's always worth noting that we should not have to do this. Rather than teaching women exactly how to detect the presence of drugs in their drinks (which is both uncomfortable and expensive!), we should be teaching perpetrators to just not goddamn do it. This often comes down to what we teach our boys, and what schools and colleges teach young men.
Still, until we crack this insidious problem, Undercover Colors is offering a stopgap solution. You can buy a starter kit here.
RELATED STORY
Celebrity news, beauty, fashion advice, and fascinating features, delivered straight to your inbox!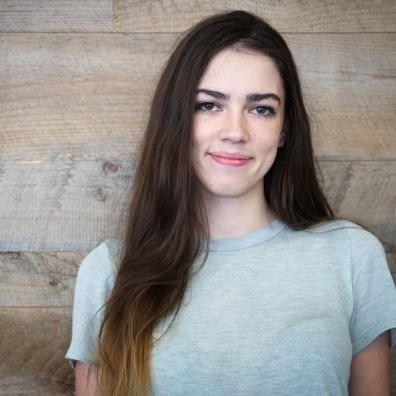 Jenny is the Digital Director at Marie Claire. Originally from London, she moved to New York in 2012 to attend the Columbia Graduate School of Journalism and never left. Prior to Marie Claire, she spent five years at Bustle building out its news and politics coverage. She loves, in order: her dog, goldfish crackers, and arguing about why umbrellas are fundamentally useless. Her first novel, EVERYONE WHO CAN FORGIVE ME IS DEAD, will be published by Minotaur Books on February 6, 2024.