How Much Does IVF Cost?
Fertility treatments can cost a lot more than most women are willing to spend out of pocket. Find out the average pricing, here, as well as how to determine insurance laws where you live and which programs offer financing options, including for military families.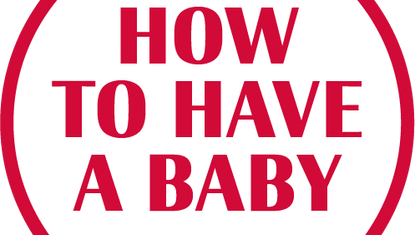 (Image credit: Hearst Owned)
We're sorry to say, it's not cheap. In an original survey Marie Claire conducted in partnership with SurveyMonkey, 33 percent of women considering fertility treatments said they were willing to spend just $5,000—at most—while 10 percent weren't willing to spend anything out of pocket. Unfortunately, for most people, a "fresh" IVF cycle (when embryos are transferred immediately, without any freezing or testing in the interim) costs between $10,000 to $12,000 without insurance. Those looking to conduct genetic testing can expect to spend an additional $3,000–$6,000. If you're using frozen embryos that need to be thawed and transferred, that will run you between $3,000 and $5,000 per cycle.

The biggest varying factor when it comes to IVF costs is insurance coverage. According to Resolve, the national infertility association, only 16 states currently have insurance laws pertaining to infertility treatment, the details of which (for both public and private insurance) vary by state. You can learn more about what insurance coverage looks like where you live through Resolve.
There are a number of IVF and infertility treatment financing programs out there, often in partnership with specific clinics. Many of these programs offer plans in which you can pre-pay for multiple IVF cycles at a single, discounted rate. Some plans dictate that a refund is given if, after a pre-paid number of cycles, a patient still hasn't achieved pregnancy. There are also a number of non-profit organizations that offer grants and scholarships for people whose primary barrier to infertility treatment is cost.
Active duty military service members cannot use their Tricare insurance for IVF or IUI, and, unfortunately, may have limited coverage for other procedures. Many clinics, however, offer military discounts for service members who are paying out of pocket, as well as discounts on the medications needed for treatment. Some military treatment facilities also offer discounted rates on out-of-pocket costs for IVF and IUI for active duty members.
Still have questions about getting pregnant? Check out our fertility FAQ here.
Editors' note: We use the terms "woman" and "female" in this article to refer to people with internal reproductive organs; however we understand that not everyone with internal reproductive organs identifies as a woman or a female. We use the terms "man" and "male" to refer to people with external reproductive organs; however we understand that not everyone with external reproductive organs identifies as a man or a male.
Marie Claire email subscribers get intel on fashion and beauty trends, hot-off-the-press celebrity news, and more. Sign up here.
Jennifer Gerson is a Maggie Award-winning journalist whose reporting on reproductive rights, women's health, and sexual violence regularly appears in Cosmopolitan, as well as The Guardian, Yahoo, Allure, Teen Vogue, Mic and other national publications.