Are New Year's Resolutions Still a Thing?
Our resident psychiatrist offers a way to make that resolution (finally) stick.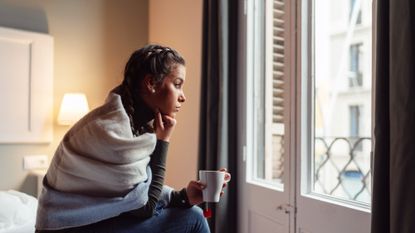 (Image credit: martin-dm)
Q: Why bother making resolutions if they're doomed to fail?
Full disclosure: I'm not a big fan of New Year's resolutions. They have too much power over us. The idea that the opportunity for a fresh start rolls around only once a year is intimidating. Failure to maintain a resolution can lead to feelings of inadequacy and defeat and rebound unhealthy behavior. A patient whose resolution was to cut out junk food was doing well until a friend's birthday party at the end of January. The setback sapped her motivation and extinguished her optimism that she could maintain a healthy diet. Several days of unrestrained indulgence followed. Convinced she would never succeed, she completely abandoned her goal of eating healthy and succumbed to the what-the-hell effect, consuming many of the foods she had sworn not to eat. "All is lost," she told me when I met her.
Instead of focusing exclusively on the beginning of the year to make a positive change, recognize that there are many opportunities to commit and recommit to a goal throughout the year. Researchers from the University of Pennsylvania found that any day that feels like a new beginning—a Monday, the first day of the month, the start of a new semester, a holiday, a birthday, and the like—is an optimal time to turn over a new leaf.
These naturally occurring temporal landmarks separate the current self from past failures and function as wellsprings of motivation. The abundance of fresh-start opportunities throughout the year means you have repeated chances to initiate positive change, not just at New Year's. If you encounter a setback, you can always start again next month, next Monday, or, as my patient decided, "My fresh start begins tomorrow."
Samantha Boardman is a clinical instructor in psychiatry and an assistant attending psychiatrist at Weill Cornell Medical College in New York and the founder of PositivePrescription.com.

A version of this story appeared in the Holiday 2019 issue of Marie Claire.
MORE FROM SAMANTHA BOARDMAN