Motivate Me!
These mental mantras are as essential to your dream body as your diet and workout.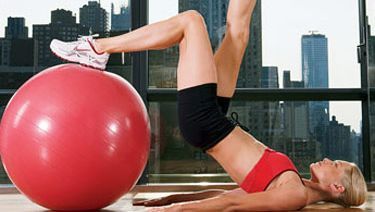 (Image credit: Ben Goldstein)
Let go of the past
It doesn't matter what kids called you in high school or what nasty thing someone said to you last week — that is no longer relevant. All you need to do today is move forward.
For total success, practice pragmatic moderation.
Make decisions about your health that you can realistically stick to and live with forever. That means finding a middle ground between self-denial and self-indulgence. It means having an occasional piece of molten chocolate cake.
Maximize Your Mind
Know that there will never be a stress-free time in your life
Stop using stress as an excuse for not moving toward your goals.
It's your choice, so make it a great one.
The key to getting the body you want is recognizing that everything in life is a choice. While some choices are made unconsciously, the only way to get what you dream of is to master the art of conscious choice-making. By deliberately choosing every step you take, you will feel more confident, excited, and focused on the discipline you need to achieve your goals. It comes down to two simple but critical questions:
What are the consequences of the choice I am making?
Will this choice bring me closer to my goals?
Celebrity news, beauty, fashion advice, and fascinating features, delivered straight to your inbox!