Editors handpick every product that we feature. We may earn commission from the links on this page.
The Goods: 10 Pieces of Decor Your Apartment Needs ASAP
Who knew your tiny space could look so good?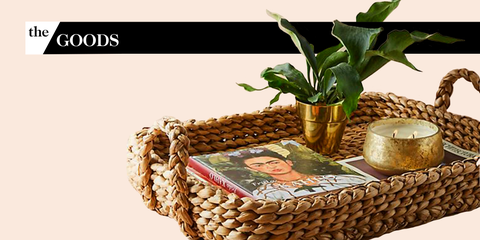 Just because your apartment is the size of Harry's room under the stairs doesn't mean that you have to live with bare walls. Here are 10 simple ways to dress up the tiniest of apartments.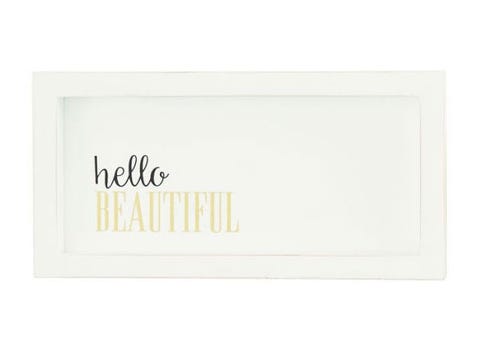 Mud Pie Hello Beautiful Gold Plaque, $7.95
Because you deserve to hear it every day.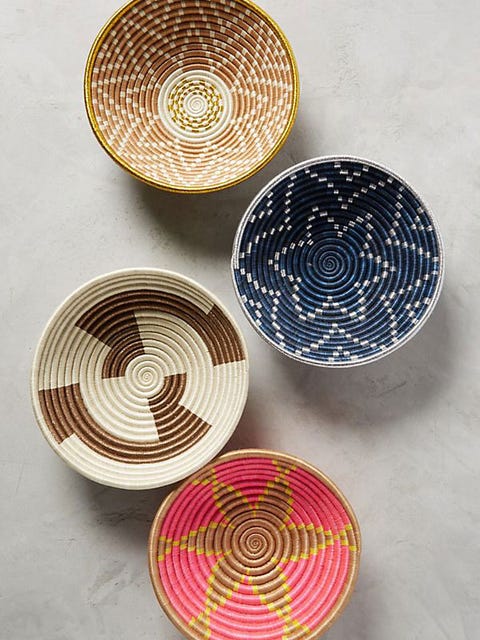 Indego Africa Bright Bowl, $68
Use these bright, handmade bowls as catch-all trays for jewelry, keys, receipts—basically, everything.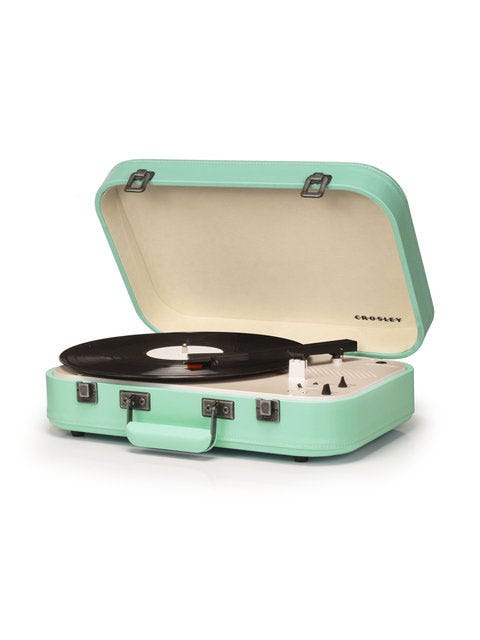 Crosley Coupe, $89.95
Even if you're not into vinyl, you can appreciate the retro vibes of this Bluetooth speaker system.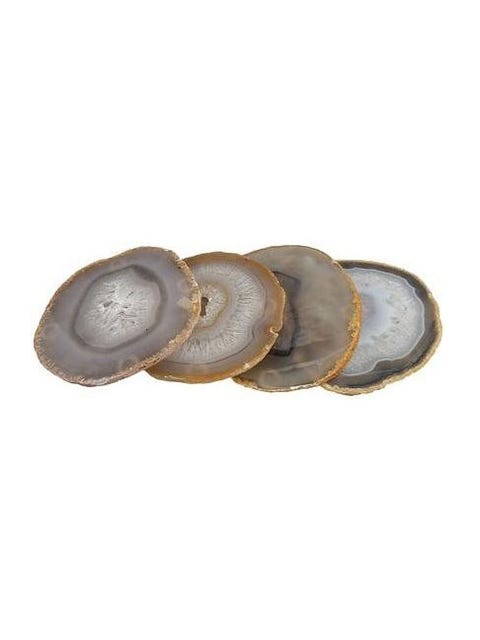 JLNY Set of 4 Agate Natural Coasters, $95
For the love of all things nice in the world, please use a coaster! It keeps your furniture safe from water rings and tbh, just makes you look like you've got your shit together.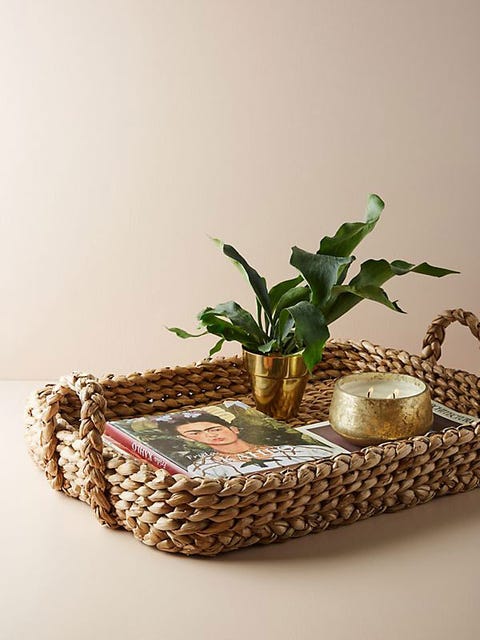 Anthropologie Wicker Tray, $128
Somehow placing your things—no matter what they might be—into a tray just feels more Adult.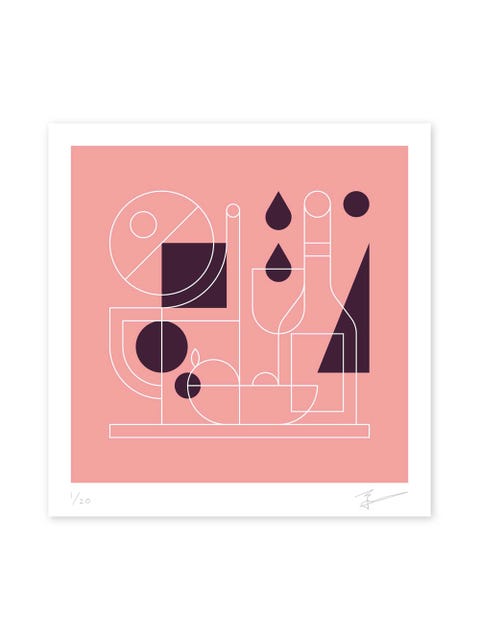 Stilleven Poster by Tim Boelaars, $54
It's like the millennial version of the fruit paintings you'd see at a museum.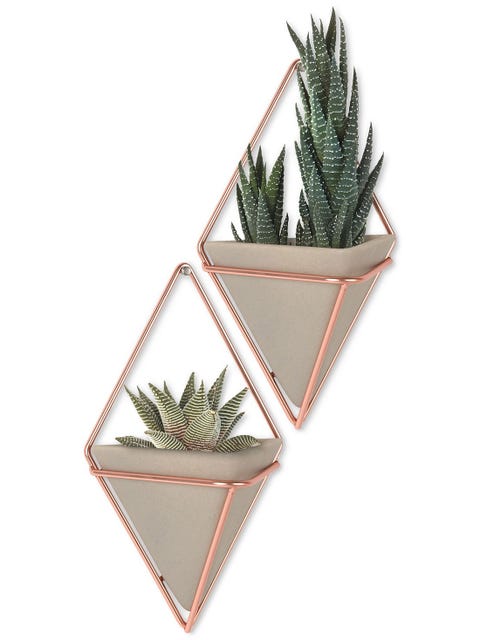 Umbra Trigg Wall Vessel Collection Set of 2, $43
Save some window sill space by hanging your itty-bitty succulents on the wall. These copper wire ones have an open, airy feel that won't overwhelm your space no matter how many you put up.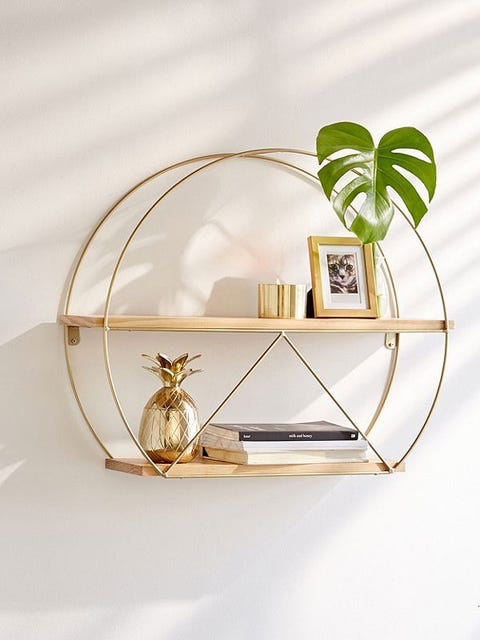 Urban Outfitters Tabby Circle Shelf, $54
Yes, you could get regular shelves, but this is too pretty and chic to not have in your place.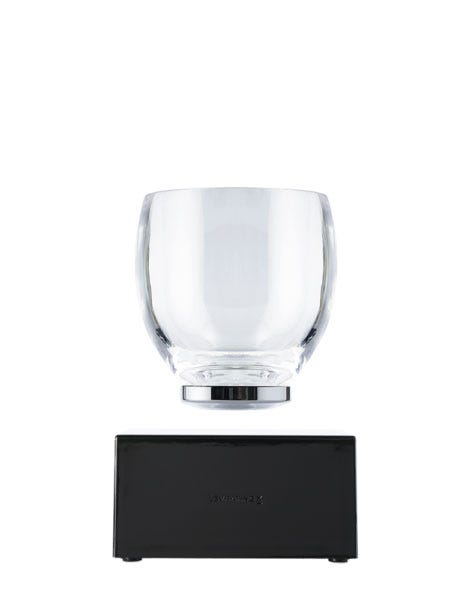 Levitating X Levitating Cup, $189.99
This levitating cup is the coolest party trick ever. The black base creates a magnetic field which makes the cup float in air like magic. Your cocktails will never look or taste the same again, we swear.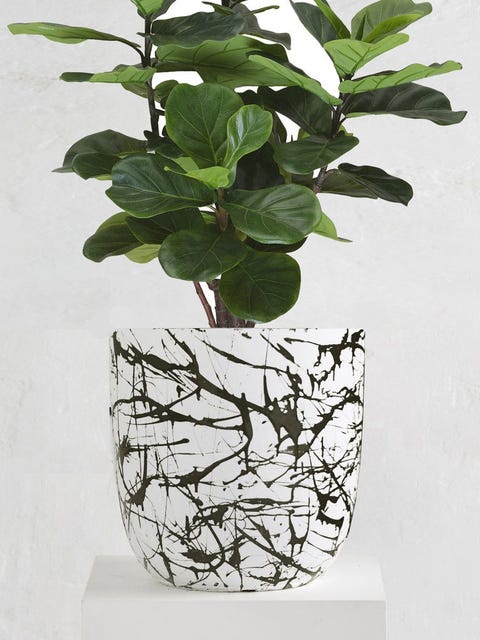 Design Twins Marble Planter Pot, $110
Upgrade that plastic pot your spider plant came in with a gorgeous marble one like this. It's chic but not boring, and adds a nice minimalist touch to any room.
This content is created and maintained by a third party, and imported onto this page to help users provide their email addresses. You may be able to find more information about this and similar content at piano.io