6 Things You Need to Know About Women's Issues in India
Contributing editor Melinda Gates on the stories—and women—who are making impactful change.

(Image credit: Future)
In the 15 years since Bill and I started our foundation, I've spent a lot of time overseas in developing countries, meeting people, seeing their homes, hearing their stories, and learning about what their lives are like.
I just got back from India—my ninth trip there—where I visited with families in two rural villages, Kamrawa and Kola. We had long, candid conversations about everything from education to gender equality to contraceptives.
For many years, women in these villages have had no access to contraceptives, which means no options for deciding whether—or even when—to get pregnant. But now, contraceptives are slowly becoming more prevalent. There's a new generation of young women in this part of the world who are finding that family planning tools are helping them take charge of their futures.
Here are some other takeaways from my trip:
1. Access to Contraceptives Is Empowering a New Generation of Women
Like most women I know, I have used contraceptives for many years. The decision about whether and when to get pregnant was a decision that Bill and I made together based on what was right for our family –and that's a Western privilege: Over 220 million women around the world don't have access to modern contraceptives.
For many years, that was the reality for women in Kamrawa. But now, they have many more places to turn to for family planning services and counseling—especially on the community's monthly "health and nutrition day." This new initiative is empowering a younger generation of women to make decisions for themselves.
2. Cultural Norms Are Shifting
When she was young, Anita didn't have access to modern contraceptives like the women in her village do today. There was no doctor she could visit to talk to about her options, nor a pharmacy where she could pick up a prescription. Instead, she got married when she was only 16 and started having children right away. The birth of her first child was quickly followed by the birth of four more. As a result, she worried constantly about whether she could afford to feed them and keep them in school.
Today, Anita loves spending time with her 6-month-old granddaughter, Neha, and is determined to give her every opportunity to live her best possible life. She says that she hopes Neha's mother—her daughter-in-law—will take advantage of the newfound contraceptive access and space out her pregnancies. In a society where mothers-in-law have traditionally encouraged their daughters-in-law to have big families, Anita's attitude is a sign of shifting cultural norms.
3. Time Poverty Is Impacting Women's Ability to Prosper
On average, Indian women spend about six hours a day on the everyday chores that keep households running–jobs like cleaning, caring for children, and preparing food, like the papad Anita is making in this photo. Men, on the other hand, typically spend less than an hour on these tasks. Anita told me that for long stretches of her life, her household work took up her whole day, leaving her no time to get a job outside the home or pursue any sort of education. As I wrote in our annual letter earlier this year, this inequity is one that many women around the world face.
4. Working Mothers Are on the Rise
Sushila has two kids, including 2-year-old Sakshi. She told me that she and her husband are using contraceptives because they want to wait until their finances are a little more secure to have more children. When her daughter starts school, Sushila is going back to her job as a teacher. Working mothers are rare in this community—so Sushila's decision is a visible step toward equality for the women who live there.
5. Vaccines Are Saving Lives
This year, more children around the world will live to see their fifth birthday than ever before—and vaccines are a key reason why. No baby likes getting a shot, but parents and health workers know that a vaccine can mean the difference between life or death. Archana knows how important her work is to her community: She told me that the responsibility she feels for the women and children she takes care of keeps her going through long workdays in the sweltering heat.
6. These Women Are Paving the Way Forward
All of these women told me they're just as ambitious for their daughters as they are for their sons. I can't wait to see what this next generation of young women grows up to accomplish.
Follow me on Instagram at @melindafrenchgates to see more snapshots from my travels and learn about my work advocating for women and girls.
Celebrity news, beauty, fashion advice, and fascinating features, delivered straight to your inbox!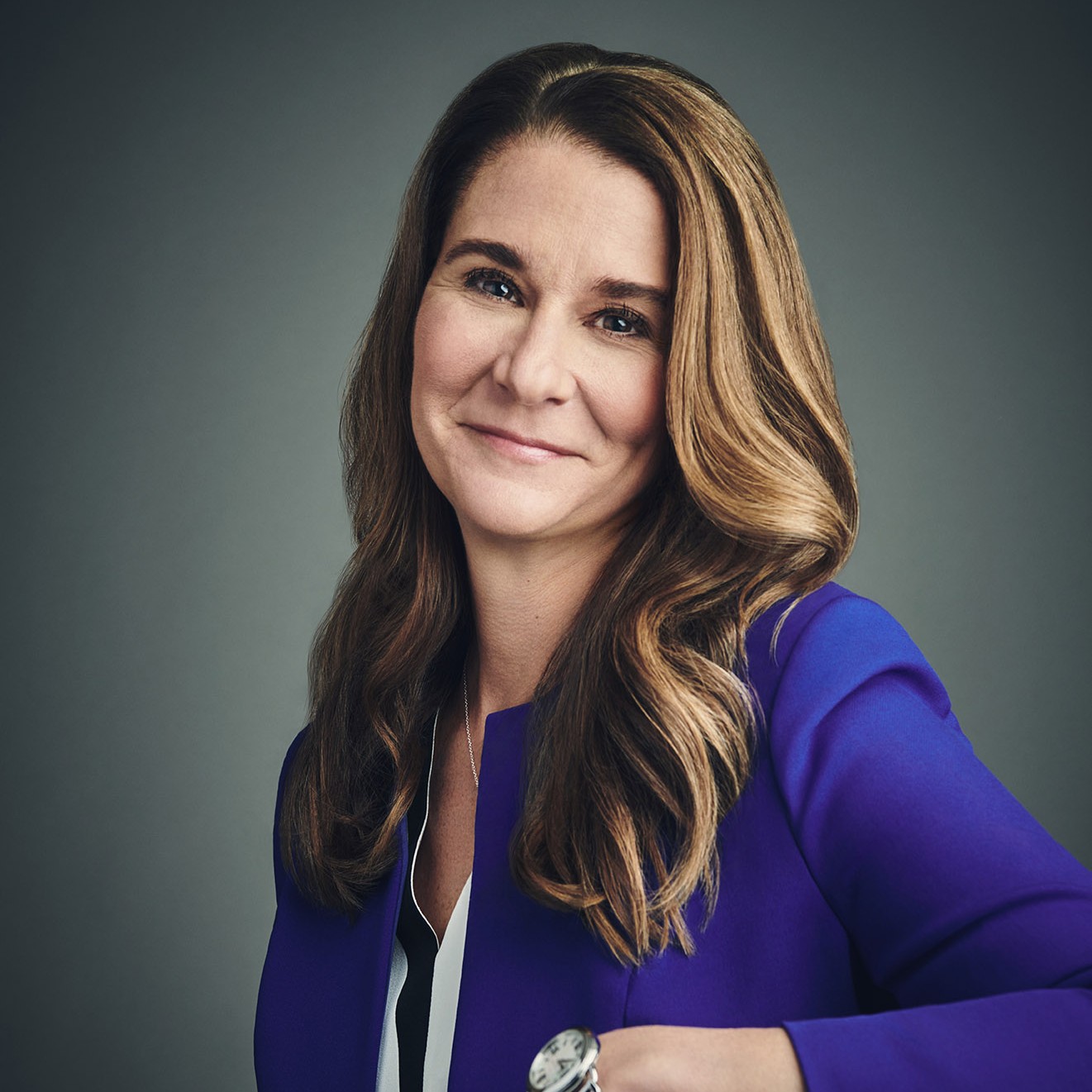 Co-Chair, Bill & Melinda Gates Foundation and Founder, Pivotal Ventures
Melinda French Gates is a philanthropist, businesswoman, and global advocate for women and girls.
As the co-chair of the Bill & Melinda Gates Foundation, Melinda sets the direction and priorities of one of the world's largest philanthropies. In 2015, Melinda founded Pivotal Ventures, a company working to accelerate the pace of social progress in the United States. Melinda is also the author of the bestselling book The Moment of Lift.
Melinda grew up in Dallas, Texas. She received a bachelor's degree in computer science and economics and an MBA, both from Duke University. Melinda spent the first decade of her career developing multimedia products at Microsoft before leaving the company to focus on her family and philanthropic work. She has three children—Jenn, Rory, and Phoebe—and lives in Seattle, Washington.