The Creator of the Shitty Media Men List Is Being Sued—and You Can Help Fund Her Legal Fees
The list became a key example of the "whisper networks" women use to keep each other safe.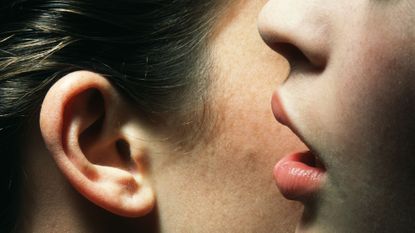 (Image credit: Michael Haegele)
Nearly a year to the day since it was first published, the creator of the Shitty Media Men list, Moira Donegan, is being sued by one of the men named on the list. Stephen Elliott, a freelance writer, is suing Donegan (also a writer) and asking for damages of $1,500,000 for "wholly unsubstantiated allegations published in the List."

You probably recall the Shitty Media Man List, a once-anonymous, crowd-sourced document created last October and spread around journalistic circles like wildfire. The premise was simple: Was there a man you'd worked with in media that you wanted to warn other women about? Then add him to the list. Many of the more than 70 people added were done so anonymously, and according to the document (which is closed but saved for posterity on a Wordpress bearing its name), "Men accused of sexual violence by multiple women are highlighted in red."
Another caveat: "This document is only a collection of misconduct allegations and rumors. Take everything with a grain of salt." The allegations listed included everything from "unsolicited dick pics" to "rape accusations," and many of the accused have denied all involvement.
The list became one of the clearest examples at the dawn of the #MeToo movement that women had long been involved in "whisper networks" through which they would warn one another about problematic men without having to come forward publicly (which could often mean a risk of retaliation).
In January, Donegan revealed herself as the original author of the list in a moving essay on The Cut, choosing to come forward after a controversial article in Harper's threatened to out her.
In September, Elliott wrote a piece on his experience for Quillette, titled "How an Anonymous Accusation Derailed My Life," which details how he allegedly lost work because of his inclusion on the list. Elliott's complaint (which Jezebel has the full text of here) seeks the names of other contributors to the list: "Plaintiff will know, through initial discovery, the names, email addresses, pseudonyms and/or 'Internet handles' used by Jane Doe Defendants to create the List, enter information into the List, circulate the List, and otherwise publish information in the List or publicize the List."
Now, a GoFundMe has been set up by fellow writer Lauren Hough to cover Donegan's legal expenses. On the page, Hough writes, "Moira Donegan did us all a huge favor. She made our world safer, and has paid more than her share. Now she's going to need some help." Hough adds, "I needed to do something."
Alright. Let's do it. Share far and wide. raising money for Moira Donegan's Legal Fees/expenses. Click to Donate: https://t.co/h52zTgNqnZ vOctober 12, 2018
See more
As of press time, the GoFundMe had raised nearly $40,000 of its $500,000 goal since its creation Thursday night. Hough wrote any money not used for legal defense "will be donated to RAINN," an anti-sexual violence organization.
You can donate to the legal fund here.
RELATED STORY
Marie Claire email subscribers get intel on fashion and beauty trends, hot-off-the-press celebrity news, and more. Sign up here.
Cady Drell is a writer, editor, researcher and pet enthusiast from Brooklyn.