Flight and Fight
A task-force report maps out how to deal with—and prevent—the growing number of in-air sexual assaults.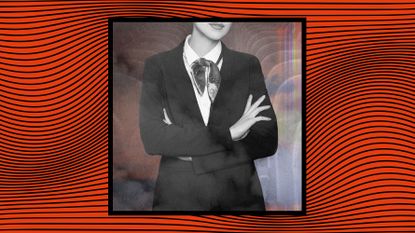 (Image credit: Morgan McMullen)
In the dark cabin of a red-eye flight from Denver to Providence, Lena Ramsay was nearly asleep when a passenger behind her reached between her seat and the window and began groping her breast. Shaking and shocked, the U.S. Army veteran jumped from her seat and told a flight attendant.

Ramsay says she couldn't believe what happened next.
"I was combat, military, Afghanistan veteran, not scared of anything. I could take care of myself; I take care of everybody else around me," says Ramsay, who had responded to fellow soldiers' sexual-assault complaints while serving in a military police unit.
Ramsay remembers the flight attendant saying, "You really need to go back to your seat. We are landing soon." Reluctantly, she did—and she counted down the minutes until landing as she frantically texted the friends she was meeting. "I went the path of least resistance."
Ready to file a report, Ramsay deplaned. She approached the pilot and copilot standing outside the cockpit and said, "I want to know why you have a flight attendant on your airline who has the report of a crime and nothing is being done." She then described the alleged assault to the pilots, who knew nothing of it. They sympathized and told her to talk to Frontier Airlines customer service and law enforcement inside the airport. There, Ramsay reported the incident to an officer (she was not sure whether he was from the TSA or airport security), who gave her the contact information for his supervisor. Instead, she enlisted a lawyer and reported the incident to a nearby FBI field office.
Ramsay also called Frontier's customer-service number. The rep who answered was sympathetic and promised a return call within 24 hours. The airline never did call back. A few days later, Ramsay noticed that her frequent-flyer miles had been removed from her account. She felt completely alone. "It was like crawling out of a ditch," she says of the experience.

Traumatized by the airline's lack of response, Ramsay and another plaintiff (also from Colorado) filed a class-action lawsuit against Frontier Airlines, alleging it mishandled multiple cases of in-flight sexual assault. The unnamed second plaintiff says she reported to a flight attendant a sexual assault aboard her flight from Denver to Florida. The flight attendant did not report the incident to the pilot or law-enforcement authorities; the airline also wouldn't identify her alleged attacker or any potential witnesses so that she could press charges.

Ramsay's lawsuit suffered an initial setback in court, and her lawyers are attempting to file a new complaint; separately, American Airlines, JetBlue Airways, and Southwest Airlines are fighting active lawsuits for failing to react to sexual misconduct.
In response to growing demands to make travel safer for women, lawmakers have promised friendlier skies are on the horizon: As required by the FAA Reauthorization Act of 2018, the U.S. attorney general is due to establish a streamlined process next month for victims to report allegations of sexual misconduct.
The National In-Flight Sexual Misconduct Task Force, created by that 2018 law, has already researched ways for commercial airlines, law enforcement, and government to address sexual assault that occurs on planes. Among the task force's recommendations: training regulations for flight attendants to recognize, respond to, and report on instances of sexual harassment and assault (directed at both passengers and flight attendants themselves), as well as guidelines on collecting data and reporting assaults for law enforcement and airlines. The task force also advises that airlines choose from awareness measures such as onboard announcements, in-flight magazine notices, passenger codes of conduct, or statements posted on websites and/or Wi-Fi landing pages.
"The task force is confident that the adoption of its recommendations will lead to enhanced awareness, reporting practices, data collection, and training," says task-force chair Judith S. Kaleta, deputy general counsel for the Department of Transportation. "In turn, responses to incidents of in-flight sexual misconduct would improve, and over time there would be a reduction in sexual misconduct experienced by passengers and flight attendants."

The forecast for when airlines will make these changes remains cloudy. COVID-19 is an obvious scapegoat for the delays, but the task force had already missed the previous October 2019 deadline to present its report to Transportation Secretary Elaine Chao—well before the pandemic hit. The report came out in March; the DOT subcommittee that supervised the task force is scheduled to discuss the findings with Chao today.
Federal law prohibits sexual abuse on aircraft, but awareness, accurate reporting, and support for victims often fall short. High-profile women have spoken out about their experiences—like child-safety activist Elizabeth Smart, who reported that she awoke during a Delta Air Lines flight in 2019 to find a man rubbing her inner thigh, and media executive Randi Zuckerberg, who escalated her complaint publicly to Alaska Airlines leadership.
"Feeling disgusted & degraded after an @AlaskaAir flight where the passenger next to me made repeated lewd sexual remarks," Zuckerberg tweeted about a 2017 episode. "Flight attendants told me he was a frequent flier, brushed off his behavior & kept giving him drinks." The airline opened an investigation into the incident and suspended the passenger's right to travel.
Cases of abusive sexual contact on aircraft are on the rise: Midair sexual assaults investigated by the FBI nearly doubled from 2017 to 2019. The Department of Transportation has separately been tracking complaints since 2016, but it lacks the power to conduct criminal investigations and no federal requirements exist for airlines to manage sexual assault while it's happening. Those that do get reported to the FBI are punishable by up to two years in prison.
In one case, a 22-year-old woman was flying from London to Seattle. After taking antinausea and antianxiety medication and drinking wine, she faded in and out of consciousness. She remembers another passenger wrapping his legs around hers, lying facedown in her lap, squeezing her breast underneath her bra, and touching her vagina. The FBI later found that man's DNA inside the woman's underwear. His sentencing on two felony sexual-abuse charges is scheduled for November. One of the earliest reported incidents involved a man who pleaded guilty to fondling a 15-year-old girl during a flight from Los Angeles to Australia in 1995.

The task force is the latest effort evolving from the Stopping Assault While Flying Enforcement (SAFE) Act, which was introduced in 2017 by senators Elizabeth Warren (D-MA), Kirsten Gillibrand (D-NY), and Patty Murray (D-WA), among others. It was never voted on, but the following year the FAA Reauthorization Act of 2018 included some of its language, establishing the task force and requiring the Department of Justice to institute a streamlined reporting process.
"While the recommendations in the task force's report are important steps towards ensuring we can all fly without fear of sexual harassment and assault, our work has only begun," says Murray, who shared passenger tales of in-flight attacks with her D.C. counterparts in an effort to get the task force off the ground. "We have to continue pushing to turn these critical recommendations—like finally collecting and using complete data on in-flight assaults and improving training for airline crews—into enforceable policies that help ensure justice and hold people accountable so that everyone, from passengers to flight attendants, can feel and be safe on an airplane."

In 24 years of working on airplanes, Sara Nelson, the international president of the Association of Flight Attendants union, has only recently received training on intervening during in-flight sexual harassment or assault. That's despite one out of five flight attendants saying they have witnessed passenger-on-passenger sexual assault, according to the union's 2017 survey.
Flight attendants themselves are actually the most common target: The union's latest flight-attendant survey found that 68 percent had experienced in-flight sexual harassment. At the height of the #MeToo movement, Nelson testified before Congress.
"Even today, we are called pet names, patted on the rear when a passenger wants our attention, cornered in the back galley and asked about our 'hottest' layover, and subjected to incidents too awful to recall," she told the Congressional Caucus for Women's Issues in 2018. "Like the rest of our society, flight attendants have never had reason to believe that reports of the sexual harassment we experience on the job would be taken seriously, rather than dismissed or retaliated against."
In addition to training to help safeguard passengers, flight attendants will learn how to protect themselves in a work environment historically fraught with harassment and assault—and disproportionately female staffed. (Eighty percent of U.S. flight attendants are women.)

"This has been a problem for women in general," says Nelson, whose union represents 50,000 flight attendants on 20 airlines. "In the airline industry, [sexual harassment] has been on steroids because of the marketing of selling sex to sell tickets and using flight attendants as the example."

"How do we create a safe environment when our history has been really traumatic?" says Sunitha Menon, chief of consulting services for RAINN (Rape, Abuse & Incest National Network), who joined the airlines, flight attendants, pilots, and law enforcement on the task force. She references the airline industry's early days of employing "sky girls" and enforcing strict limits on appearance and marital status. The best-selling 1967 tell-all Coffee, Tea or Me? The Uninhibited Memoirs of Two Airline Stewardesses (later revealed to be fiction written by a man) and ad slogans like "I'm Cheryl. Fly Me" profited from and pushed forward air travel's sexualized stereotypes.
Until industry-wide practices are adopted, some airlines are raising awareness of the issue with public-service campaigns and flight-attendant training. In 2018, Alaska Airlines and Delta began training pilots and flight attendants to de-escalate sexual-misconduct situations and to separate passengers, report incidents internally, and get statements from victims and witnesses.
"When we become aware of incidents onboard, we investigate and take action, including engaging with law enforcement and offering both physical and emotional support to any affected crew member," says Allison Ausband, Delta senior vice president for in-flight service, who represented the airline industry on the task force. "As a result of the work and recommendations of the task force, we are expanding our training beyond pilots and flight attendants to include our other customer-facing employees."
Earlier this year, Alaska Airlines updated its in-flight announcement advising passengers to report "any unwelcome behavior." And Nelson says she was pleased with the training module on sexual assault and harassment she received in 2019 as a United Airlines certified flight attendant.
"Crimes are going to be committed in the air, and we have to trust that we can report them," Ramsay says. "Otherwise, we're not safe." For those who have been assaulted on a flight, the interminable layover that has been the wait for justice may soon be over.
RELATED STORIES