What's at Stake for the Environment in the 2020 Election
Trump and Biden have vastly different stances on hot-button topics like climate change and clean energy.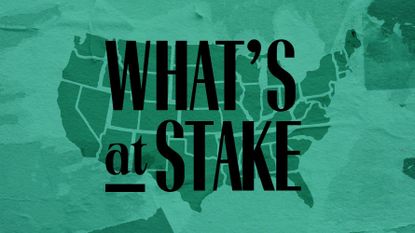 (Image credit: Hanna Varady/Getty)
Marie Claire Newsletter
Celebrity news, beauty, fashion advice, and fascinating features, delivered straight to your inbox!
Thank you for signing up to Marie Claire. You will receive a verification email shortly.
There was a problem. Please refresh the page and try again.
The 2020 election may determine where America stands on climate change and the environment in the decades to come. Hot-button topics like fracking and clean energy have become devastatingly relevant this year, due to increased occurrences of natural disasters, including California's ongoing wildfire crisis, and sustained elevated global temperatures. When it comes to their environmental decision-making, incumbents President Donald Trump and Vice President Mike Pence and opponents former Vice President Joe Biden and Sen. Kamala Harris tend to toe the lines of their respective parties. Here's exactly where the 2020 candidates for president stand on climate issues.
Clean Energy
Biden/Harris support the "the Biden Plan," a version of the Green New Deal, a Democratic-backed initiative formed on scientific research about climate change. Per the Biden campaign website, his plan hinges on the dual beliefs that "the United States urgently needs to embrace greater ambition on an epic scale to meet the scope of this challenge," and that "our environment and our economy are completely and totally connected." Biden's "Clean Energy Revolution" proposes making a federal investment of $1.7 trillion over 10 years in clean energy ("leveraging additional private sector and state and local investments to total to more than $5 trillion") which will allow for an increase in jobs in the United States.
His plan's number one goal is the help America become the world's cleanest "energy superpower" by reaching net-zero carbon emissions by 2050. One of his stepping stones to achieve that is by investing in clean energy research and innovation and incentivizing the use of clean energy particularly in communities that are most impacted by climate change. One of his landmark goals is to reduce greenhouse gas emissions from transportation, the leading cause of air pollution. He hopes to achieve this by championing electric vehicles, with his sights set on creating 1 million new jobs in the auto industry, per NPR. Biden has also pledged to not take political contributions from oil, gas and coal corporations.
Trump has worked on rolling back restrictions on natural gases, pledging to "support our ethanol industry."
"By fully embracing E15 we will reduce dependence on foreign oil by up to 250 million additional barrels every single year," he said in 2019 speaking to a crowd in Iowa. "I mean, quite simply, it means more energy. And what can be wrong with that? And it's very good energy."
The Paris Agreement
In June 2017, Trump announced he had withdrawn the U.S. from the Paris Climate Accords. "I can put no other consideration before the wellbeing of American citizens," he said at the time. "The Paris Climate Accord is simply the latest example of Washington entering into an agreement that disadvantages the United States to the exclusive benefit of other countries, leaving American workers—who I love—and taxpayers to absorb the cost in terms of lost jobs, lower wages, shuttered factories, and vastly diminished economic production." He continued: "This includes ending the implementation of the nationally determined contribution and, very importantly, the Green Climate Fund which is costing the United States a vast fortune."
Trump said his decision was based on jobs lost, particularly in the manufacturing, coal mining, and automobile industries, due to "energy restrictions."
The Biden/Harris ticket has vowed to recommit the United States to the Paris Agreement. Biden plans to double down on that by leading "an effort to get every major country to ramp up the ambition of their domestic climate targets." His proposals to enact that change include making "sure those commitments are transparent and enforceable" and integrating "climate change into our foreign policy and national security strategies, as well as our approach to trade."
Water Pollution
The Biden administration promises to "stand up" to fossil fuel companies and other polluters "who put profit over people and knowingly harm our environment and poison our communities' air, land, and water, or conceal information regarding potential environmental and health risks." His plan specifically focuses on low-income communities from Flint, Michigan, to Harlan, Kentucky, promising them access to safe drinking water.
ABC News reports that in January Trump rolled back Obama's previously enacted legislations that protected bodies of water from runoff created by industrial facilities and particular agricultural practices—fulfilling previous campaign promises to farmers. NPR notes that Trump's administration has put $38 billion toward "clean water infrastructure." And Trump's website, which lays out his second term plans, also mentions partnering "with other nations to clean up our planet's oceans" though he does not specify any actionable efforts.
Drilling
Biden aims to re-establish and further the regulations on drilling that were proposed by the Obama administration. According to his campaign's website, Biden wants a "global moratorium on offshore drilling in the Arctic." And per ABC News, Biden supports only banning new oil and gas fracking permits on federal land. The Democratic nominee has repeatedly suggested a transition away from fracking as opposed a total ban.
In 2018, Trump proposed extensive oil and gas drilling in continental waters including the Arctic, only to partially walk it back in early September, saying he would place a moratorium on oil drilling in the eastern Gulf of Mexico as well as the Atlantic coasts of Florida, Georgia and South Carolina.
Climate Change
Biden has made it clear he supports a science-based approach to environmentalism, recognizing climate change for its role in wildfires, tropical storms, increased rainfall, and other natural disasters like warming of oceans and retreating glaciers. He repeatedly references scientific reports and organizations like the Fourth National Climate Assessment, NASA, and the Intergovernmental Panel On Climate Change Special Report. Politifact confirmed Biden as a "climate change pioneer," due to his precedent-setting work on climate bills, that began in the mid-'80s, in Congress.
Trump's administration has scrubbed references to climate change from White House websites. In September 2020, during a visit to Northern California, he said, "I don't think science knows, actually" when speaking to the state Natural Resources Agency Secretary Wade Crowfoot. The president continues to suggest that forest maintenance will solve the wildfire problem.
Related Stories
Celebrity news, beauty, fashion advice, and fascinating features, delivered straight to your inbox!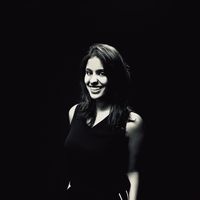 As Marie Claire's Entertainment Director, Neha oversees and executes strategy for all editorial talent bookings and culture coverage across the brand's print and digital entities, including covers, celebrity profiles and features, social takeovers, and video franchises as well as handles talent relations for MC's flagship summit, Power Trip. She's passionate about elevating diverse voices and stories, loves a hot-take, and generally hates reboots. She's worked in media for more than 10 years and her bylines about pop culture, film & tv, and fashion have appeared on Glamour, Vanity Fair, GQ, Allure, Teen Vogue, Brides, and Architectural Digest. She is a graduate of the Columbia School of Journalism.