When the Suicide Bomber is a Woman
Why are women signing up to be suicide bombers?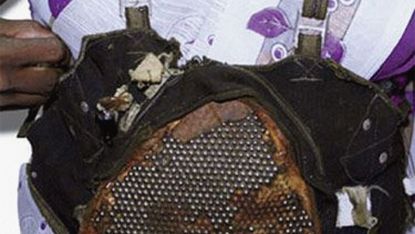 (Image credit: Mahesh Bhat)
Who was behind the latest suicide bombing, on Christmas Day in Pakistan? A young woman, reportedly between 16 and 22, who blew herself up in the middle of a crowd of people, killing at least 45 and injuring more than 100. She remains unidentified.
What would make a woman commit such a crime? For a rare glimpse into the mind of a female terrorist, see Marie Claire's groundbreaking feature "Love in the Time of Terror." In this gripping exposé, terrorism expert Paul Cruickshank conducts an unprecedented interview with a Belgian woman who recruited terrorists through her website for years, before finally getting arrested and jailed. How did she get her start? "Love," she says. She met and married a man who went on to become one of Osama bin Laden's most trusted footsoldiers in Afghanistan. When he died in his own suicide mission, blowing up one of bin Laden's greatest foes just before 9/11, his wife vowed to carry on his work.