The Women of Congress Share Why They Ran for Office
"I'm grateful for models and mentors in my life who believed in me and challenged me to dream bigger dreams."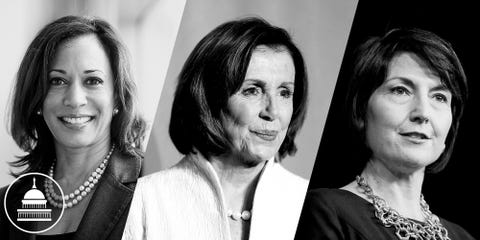 Design by American Artist
From Senator Elizabeth Warren to Representative Mimi Walters, ahead nine congresswomen share their inspiring stories on how and why they first ran for office.
1
Senator Kamala Harris (D-CA)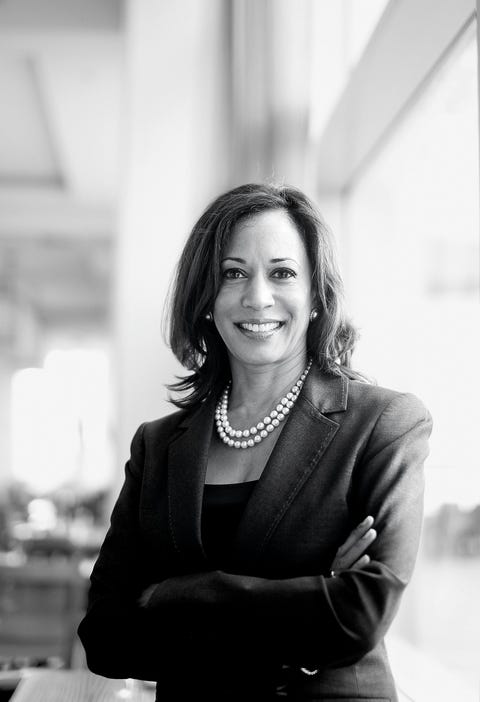 Sandy Huffaker/Corbis
Getty Images
"After my second year of law school, I was a summer intern at the Alameda County DA's office, and there had been a big drug bust. And working on the case, I realized that among those arrested was an innocent bystander. But it was late on a Friday afternoon, and most people had gone home, which meant the case wouldn't get called until Monday. That meant this innocent bystander would have been held all weekend. Then, I learned she had young children. Now, no innocent person should spend a weekend in jail. And I knew what it would mean if she couldn't get home, including that she could even lose her children. So, I sat right there in the courtroom and I waited, and waited, and waited. I told the clerk we had to call the case. I pleaded for the judge to come back. I wouldn't leave until the judge finally gave in. When that happened, with the swipe of a pen, this woman got to go home to her children."
"I didn't realize it at the time, but that Friday afternoon in that courtroom, in Oakland, California, that woman taught me that when you see something in front of you that's wrong, you can just go ahead and do what you know is right, and it will make a difference, even if nobody but you and she knows."
2
Representative Stephanie Murphy (D-FL)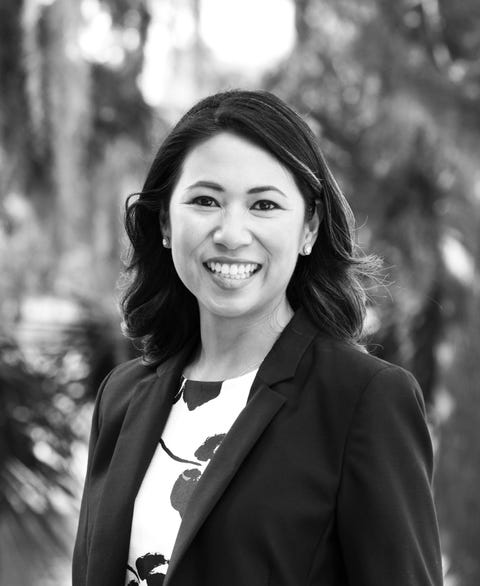 "When the tragic Pulse shooting occurred in my community, I couldn't sit on the sidelines and watch our divisive, dysfunctional politics take a human toll. Words have power, and I felt it was time to bring civility back to our politics. I remember vividly how the people of Orlando came together after Pulse, putting differences aside to help uplift one another. I ran for Congress to bring that Orlando United message to Washington."

3
Representative Nancy Pelosi (D-CA)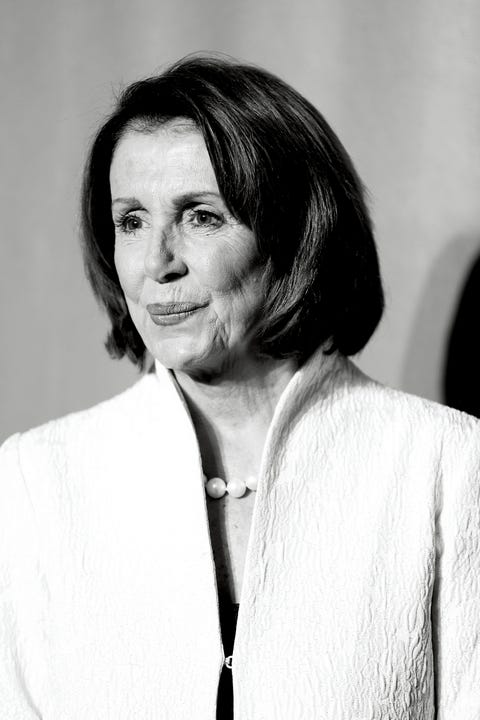 "The Congresswoman from San Francisco was Sala Burton, an extraordinary woman and friend who had become like family to me, my husband, and our children. Then, cancer took her from us. The month before Sala died, she summoned me and some friends to her bedside. Solemnly, she told us that she wouldn't be running for reelection. Then, she turned to me and asked me to run for her seat. I was shocked and heartbroken, but Sala's faith in me was so unshakeable that I determined to live up to it. I gave her my word, I dove into a tough primary fight, and five months later I was elected to Congress."

4
Senator Elizabeth Warren (D-MA)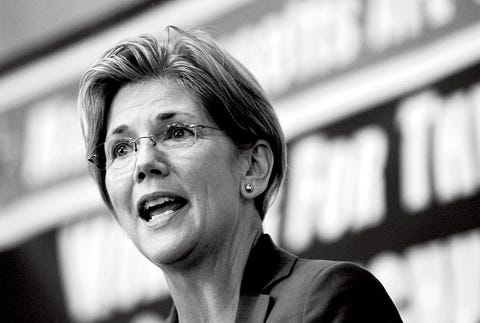 Bill Clark/CQ Roll Call
Getty Images
"During the financial crash, I spent a year working with President Obama to set up the new Consumer Financial Protection Bureau, and then I went back home to Massachusetts to get back to the classroom. But we'd barely unpacked our bags when I started getting calls—run for the Senate!"
"I didn't know anything about running for office, so I decided to travel around Massachusetts to talk with people. A few days in, I went to a gathering in downtown New Bedford. As the crowd thinned out after the meeting, a woman in her mid-fifties walked over. She looked hot and tired, maybe a little angry. She stopped a few steps away from me and said, 'I walked two miles to get here. I walked because I don't have a car that runs. I don't have a car that runs because I don't have a job.' As we stood facing each other, she laid out her life in just a few sentences: 'I have two master's degrees. I'm smart. I taught myself computer programming. I've been out of work for a year and a half. Now I don't know if I'm ever going to get a real job again.' She looked me right in the eye and said: 'I'm here to see you in person, to tell you that I need you, and I want you to fight for me. I don't care how hard it gets, I want to know that you are going to fight.' I looked back at her and said, 'Yes, I'll fight.' That was it. I didn't really think about the size of the commitment I was making. It would be a few weeks until I officially announced my Senate run, but I knew then that my heart was already in."
5
Representative Mimi Walters (R-CA)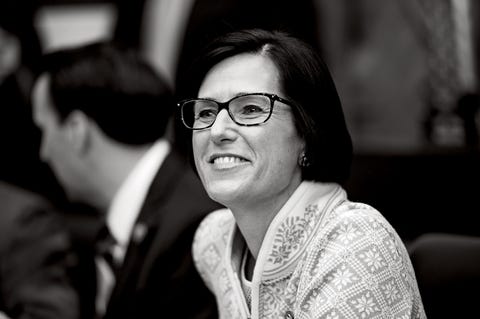 "I was the new kid in my high school. It's never easy being the only person in school who doesn't know anyone, so I wanted to find a way to I could quickly make new friends. A teacher suggested I participate in student government. I decided to take a chance, put myself out there, and run. After I won my first election—junior class president—I was hooked! What started as a way to make new friends quickly turned into a lifelong passion for service. I continued to serve in student government throughout college and I knew that no matter where life took me, I would always be committed to public service."
This article is part of our "Women Running for Office" series, which originally appeared in Marie Claire'sNovember 2017 issue, on newsstands October 17. To view the full package, click here.
This content is created and maintained by a third party, and imported onto this page to help users provide their email addresses. You may be able to find more information about this and similar content at piano.io