An Indian Woman Was Kept Locked In A Bathroom For Three Years
For the craziest reason.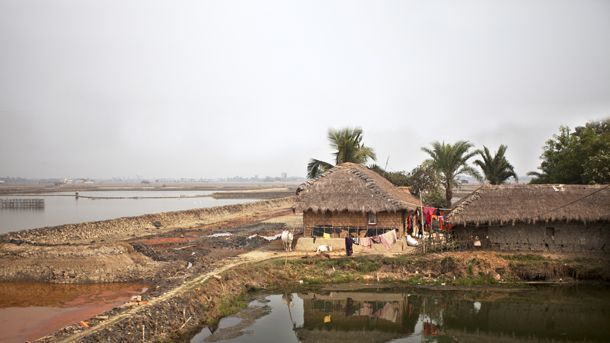 (Image credit: Archives)
Brutality against women continues to run rampant throughout the world, whether it's in our own hometown or on the other side of the globe. The latest harrowing example? A 25-year-old Indian women who was locked inside a bathroom for the past three years (yes, you read that right). She was finally released by local police today. The reason for the captivity? Failure to meet the demands her husband's family set in terms of her dowry.
Don't know what a dowry is? We can't blame you—it's a seriously outdated practice of a woman's family offering her future husband some sort of collateral as "thanks" for marrying their daughter. Thankfully, western nations have long abandoned the practice, but in some countries—including remote regions of India—it still exists. And when a dowry isn't fulfilled, serious consequences can exist.
The reason for the imprisonment wasn't just the lack of a dowry—it escalated when the woman gave birth to a daughter, rather than the desired son. When she was released, "The woman could barely open her eyes in the sunlight, as she had survived in darkness and dim light, closeted in the small space," Seema Kumari, SHO of the Women Police Station, says.
Justice is on its way to being served—the police have taken the woman's husband, as well as her father-in-law and mother-in-law into custody.
Related:
The 10 Countries Where It's THE WORST to be a Woman

Senators to Reintroduce International Violence Against Women Act in Wake of Nigerian Kidnappings


14 Things Women Couldn't Do 94 Years Ago
Diana is a producer at ELLE.com. She previously wrote for MarieClaire.com. Diana is a Syracuse grad and a Chicago native, and therefore a pro at dealing with cold weather. She's also an Anglophile, which means she love all things British—especially Downton Abbey, London, and Will and Kate (and Prince George!)