Infuriating News of the Day: Women with Disabilities Are Three Times More Likely to Be Raped
Rage.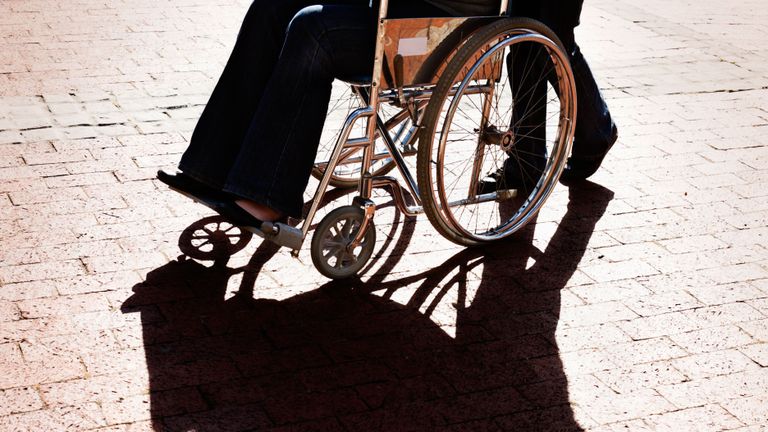 (Image credit: Archives)
Ahead of International Women's Day, Human Rights Watch has put a harsh spotlight on the most vulnerable women in the world and the injustice they face every day.
In a new report, the group found that women who have disabilities are up to three times more likely to be victims of abuse and rape. They're also more likely to be discriminated against, which makes them more isolated. Women with intellectual disabilities are the most vulnerable; they're four times as likely to be victims of violence.
Disabilities also make it much harder to report abuse when it happens. Hearing-impaired women may not have confidential sign language interpretation, and education materials about life skills and HIV prevention may not be available in formats like braille.
In Zambia, women with disabilities have a harder time negotiating safe sex, because their partners pressure them and the women are afraid of being abandoned. And in India, there's an institution that allegedly physically, verbally, and sexually abuses women and girls with intellectual disabilities.
Human Rights Watch is urging governments around the world to address this problem, and provide more resources for women with disabilities. "Women and girls with disabilities are too often the victims of violence, yet get too little information on where to go for help," Shantha Rau Barriga, the group's disability rights director, said in a statement. Let's create a safer world for them to live in.
[H/T: Time
You should also check out:
George Clooney Wrote a Harrowing Op-Ed About "Torture Rapes" in Darfur
A Step Forward in the Fight Against Rape: New York Police Are Opening a Sexual Assault Hotline for Students
Angelina Jolie Is Opening an Academic Center to Combat Violence Against Women in War Zones