Pope Francis Just Gave All Catholic Priests the Right to Forgive Abortions
But he still called it a "grave sin."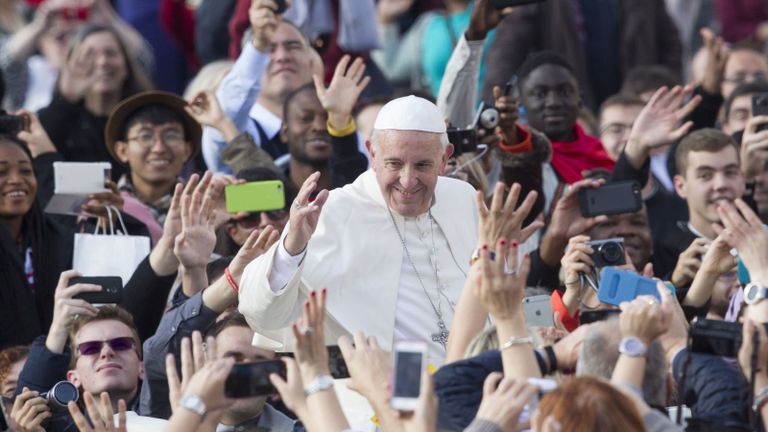 (Image credit: Getty Images)
In an unprecedented move by the Vatican, Pope Francis has indefinitely extended the right of priests to forgive people who have had abortions. CNN reports that the right was first extended at the beginning of the Year of Mercy, but that ended Sunday. In some geographic areas, this right had already existed, but a new pronouncement by the Pope made it universal and permanent.
In an apostolic letter made public Monday, Francis did not say that abortion was approved, but that it, like any sin, can be forgiven:
"I henceforth grant to all priests, in virtue of their ministry, the faculty to absolve those who have committed the sin of procured abortion. […] I wish to restate as firmly as I can that abortion is a grave sin, since it puts an end to an innocent life. In the same way, however, I can and must state that there is no sin that God's mercy cannot reach and wipe away when it finds a repentant heart seeking to be reconciled with the Father. May every priest, therefore, be a guide, support and comfort to penitents on this journey of special reconciliation."
According to Catholic News Service, if a woman obtains an abortion while knowing that she will be punished, Catholic law requires she be excommunicated from the church. Previously, priests had to refer abortion cases to bishops who could then lift the excommunication and forgive the woman, or anyone else involved in the procedure. Now, no such steps are needed.
The AFP reports that Francis discussed mercy and sin at length at the close of the Year of Mercy, even naming 1,000 "super confessors" that can forgive sins that usually only the Pope can forgive. "God has no memory of sin," he told 70,000 faithful at the Vatican. "And he believes that it is always possible to start anew, to raise ourselves up."
Follow Marie Claire on Facebook for the latest celeb news, beauty tips, fascinating reads, livestream video, and more.