EU Rep Shuts Down Man After He Said Women Are "Less Intelligent," and Therefore Should Earn Less
Um, WTF.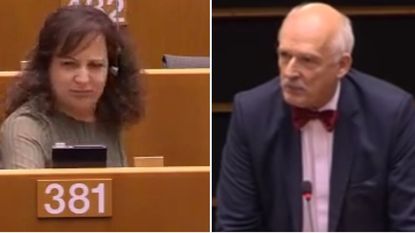 (Image credit: Archives)
Warning: Watching this video may totally disorient you and trick you into believing we are living in ancient times.
In a debate Thursday about equal pay in the European Parliament, a Polish member of Parliament named Janusz Korwin-Mikke literally said: "Women must earn less because they are weaker, they are smaller, they are less intelligent. They must earn less. That is all."
His evidence for this argument was, logically, chess. "Do you know how many women are in the first hundred of chess players? I tell you: no one," he queried? Pretty sure Judit Polgár, a Hungarian grandmaster who defeated 11 male word champs and who is generally considered to be the best female chess player of all time, would have something to say about that.
Thankfully, Spanish MEP Iratxe Garcia-Perez immediately took the floor to shut down the 74-year-old conservative's ridiculous argument.
First, let's look at her reaction when he made the chess comment:
A true hero. Watch as her face goes from polite listening to literal WTF.
After Korwin-Mikke finished his tired, she got up and quietly, calmly, and elegantly told him to essentially f*ck off:
"According to your opinion, I shouldn't have the right to be here as a member of parliament. And I know that it hurts you and bothers you that today women can sit in the House to represent citizens with the same rights as you. I am here to defend all European women from men like you."
👏👏👏👏👏
Watch the entire infuriating-and-then-empowering exchange here:
Follow Marie Claire on Facebook for the latest celeb news, beauty tips, fascinating reads, livestream video, and more.
Celebrity news, beauty, fashion advice, and fascinating features, delivered straight to your inbox!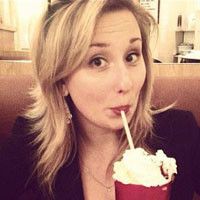 My writing has regularly appeared in The New York Times, The Paris Review, Salon, VICE, Guernica, The New York Observer, BuzzFeed, Cosmopolitan, Seventeen, Esquire, Elle, Harper's Bazaar, and many more publications.

I was previously the Senior News Editor at Best Life Online and the Viral Content Editor in the Newsroom of Hearst Digital Media. My portfolio consists of a vast and diverse body of work that includes personal essays, lifestyle articles, breaking news posts, and viral content. My areas of expertise, however, are Russia, sex and relationships, and mental wellness.