Here's What You Need to Know from Justin Trudeau's Rolling Stone Profile
Besides the fact that the cover is fire.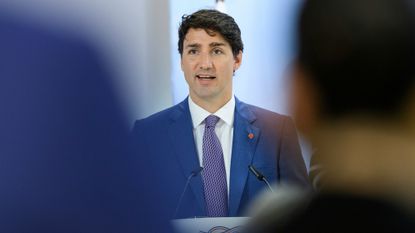 (Image credit: Getty Images)
Canadian Prime Minister Justin Trudeau is on the cover of Rolling Stone this week, with perhaps the perfect tagline: "Why Can't He Be Our President?" Truly, why can't we have nice things?
But the resulting profile is actually a fascinating look at a politician that is more like a dreamy meme than an actual person to many liberal Americans. Of course, it starts with mentions that he is basically the anti-Trump:
"It's strange to witness: He speaks in a modulated, indoor voice. His dark hair is a color found in nature. At home, there is a glamorous wife and three photogenic children, still not old enough to warm his seat at next week's G-20 summit or be involved in an espionage scandal."
But it also delves into how Trudeau is perceived in Canada, and it's not always positive. For example, writer Stephen Rodrick notes that some in Canada call him "emotionally intelligent," which he writes, "is Canadian for 'the man is a mimbo.'" People who don't like him even call him a "shiny pony," because they think he is a little too thrilled with himself. Apparently, his wife once had to grab his arm at an event and urge him to "be humble."
RELATED STORIES
The article even casts a good bit of side-eye on the great Trudeau photo ops we all know and love. After all, Roderick writes, "somehow, his official photographer always happens to be nearby." And Trudeau even pulled his car over, far away from a public event, to throw his ice cream cone out the window so he wouldn't be seen littering.
And of course, any good profile of Trudeau can't ignore what may be the most cringey political stunt of his life: A 2011 boxing match against a conservative lawmaker for a cancer fundraiser. "You can't find anyone who isn't lying who didn't think it was a terrible idea," Marc Miller, a member of parliament who was an old classmate, told the magazine. "He let everyone underestimate him." But he ended up winning, and Trudeau "mischievously smiled" when asked how much of it was planned in advance.
Trudeau is also the child of immense privilege, whose own father, Pierre, served as prime minister for 15 years. But his life at home was not a fairytale. His parents split up when he was six years old, and his mother, Margaret, struggled with mental health issues and was frequently in the tabloids for partying with rock stars.
And later in life, Trudeau's life was marked by tragedy. When he was 26, his brother Michael was killed in an avalanche while skiing; despite a frantic search, his body was never found. Not long after that, his father died of prostate cancer, but Trudeau thinks it was the loss of Michael that accelerated the disease. "I watched it kill my dad," he tearfully said. "He just lost it. He couldn't understand why God had taken his son away from him like that."
The full profile, which you can (and should) read here, portrays Trudeau as a politician who has both his positives and negatives, and both policy wins and failures. But when you compare him to Trump, he's downright magical.
Follow Marie Claire on Facebook for the latest celeb news, beauty tips, fascinating reads, livestream video, and more.
Marie Claire email subscribers get intel on fashion and beauty trends, hot-off-the-press celebrity news, and more. Sign up here.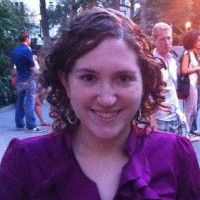 Megan Friedman is the former managing editor of the Newsroom at Hearst. She's worked at NBC and Time, and is a graduate of Northwestern's Medill School of Journalism.