Capitol Hell Explores the Dark (and Funny!) Side of the Campaign Trail
Dying to know what really goes on in the hallowed halls of the Capitol? Jayne Jones and Alicia Long paint a hilarious portrait on life on the campaign trail with their new book, Capitol Hell.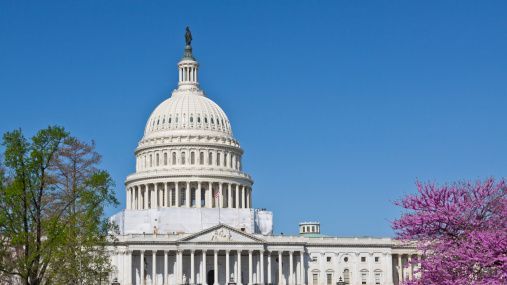 (Image credit: Archives)
No matter how glamorous the industry, grunt jobs are everywhere. From fashion to finance, there's always someone who's doing the dirty work for the man or woman on top. The sometimes glamorous, oftentimes hectic world of Washington is no different. Thanks to former Capitol Hill staffers Jayne Jones and Alicia Long, readers everywhere can get a taste of what life's really like working on the hill with their new book, Capitol Hell.
Capitol Hell is a fictional story with real life inspiration. The two met while working for Minnesota senator Norm Coleman, shuffling back and forth between his Twin Cities office and the Capitol in DC. They draw on these experiences to bring some of the craziest stories of working on the Presidential campaign trail to life through the eyes of fictional characters Janet and Allison. Some of MC's favorites? When the candidate pukes at Janet's house after a McDonald's binge, and Allison ditching her date midway through a movie to go change the candidate's laundry. Sounds like the Devil Wears Prada of the political world!
If Capitol Hell leaves your thirst quenched for even more political angst, don't worry—Jones and Long are working on a sequel they claim is "even more juicy than the last one." Politics, intrigue, and a heavy dose of working hardships? We can't wait. Visit capitolhellbook.com to learn more.